The best things to do in Eastern Cuba
Cuba is a country that lures many tourists each year, and rightfully so. If you are planning to explore East Cuba, then here are the top 11 things to do in Eastern Cuba handpicked for you by Lotte from Phenomenal Globe.
These are the best activities in Eastern Cuba to consider when planning your Cuba trip: from the best places to visit in East Cuba to fun activities for all preferences, this East Cuba travel guide includes many great recommendations for you that will help you have a memorable trip and see as much as possible of Cuba, while having fun and discovering its past and culture.
Cuba is a country with a unique history, a place where, as soon as you land you will feel like you have been transported back to the 1960's. Cuba is an island located in Central America, with diverse landscapes, interesting historic cities, thousands of kilometers of stunning coastline and the friendliest people you'll ever meet.
The best things to do in Eastern Cuba
I'll admit that I knew very little about Cuba before my visit. Yes, I 'knew' about Fidel Castro, Che Guevara, the Embargo and the classic cars.
But I knew next to nothing about the beautiful nature that can be found in Cuba. Or about the incredibly perseverance of the friendly Cuban people, whose lives aren't easy due to the ongoing trade embargo.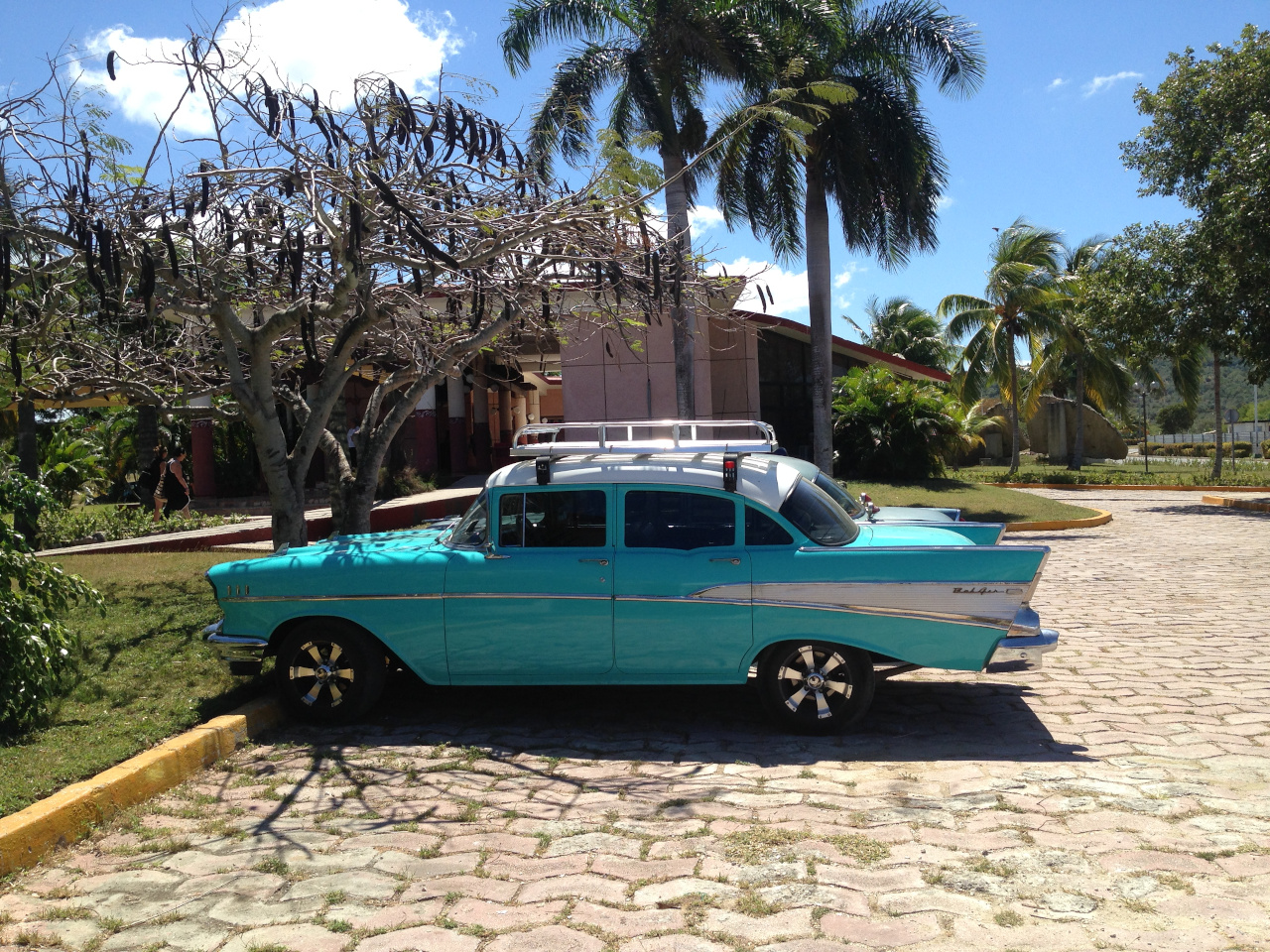 During my Cuba trip I also learned a lot about the history of the country and how that turbulent history shaped the Cuban society.
Read here the top things you need to know before visiting Cuba.
In recent years, tourism to Cuba has increased, which is great news for the hardworking Cubans as it provides jobs and generates income.
While most people head to the west side of Cuba with popular places to visit like Havana and Varadero, the east part of Cuba is an undiscovered part of the island.
However, there are many great things to do in Eastern Cuba! Read along to learn about 12 of the best activities in East Cuba.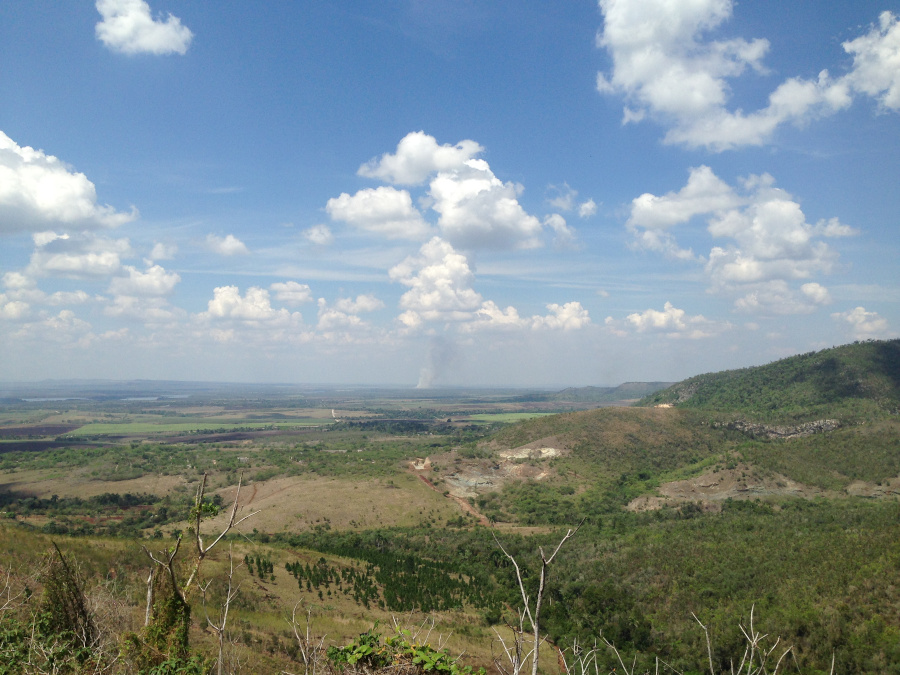 1. Scuba diving
Cuba is a great place to go scuba diving and there are many dive schools offering daily dive expeditions. One of the best scuba diving locations is Guardalavaca, where you can find dive school Eagle Ray Marlin Diving Center.
It's only a small dive school, but the staff is great and the equipment is well taken care off. They usually have 2 dives a day, the first one at 9am and the second dive at 11am. There are over 20 dive sites near Guardalavaca, some can even be reached directly from the beach!
If you are a diver, definitely add this activity to your things to do in Cuba list!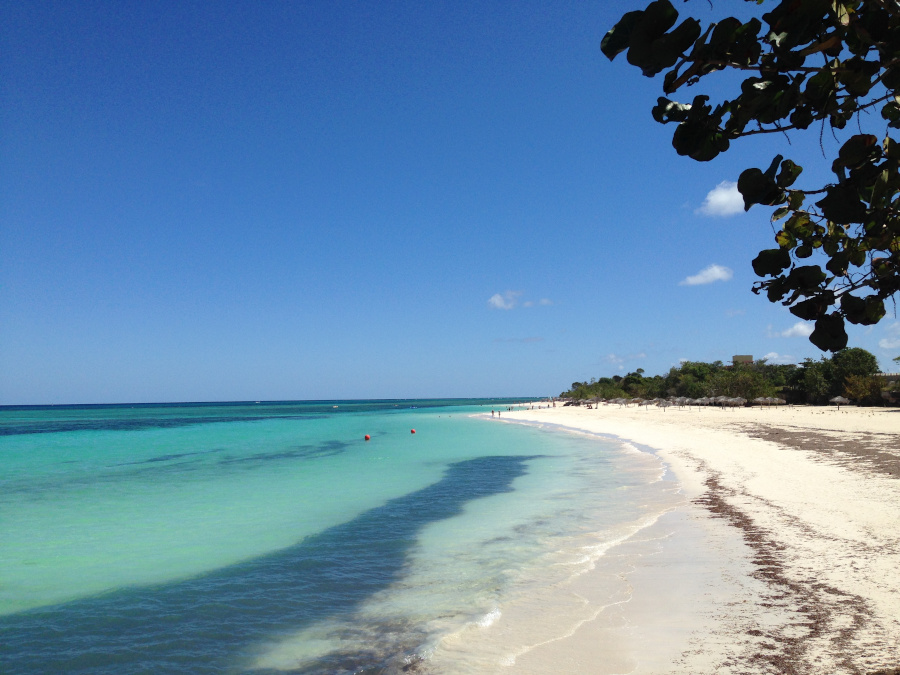 2. Take a ride in a classic car
Of course Cuba is known for the many beautiful classic cars that drive around. From Cadillac's to Old Mustangs, there are lots of colorful and flashy cars to be seen. Their owners are very proud of them and take the utmost care to keep them in pristine condition.
Many of these cars also double as cabs, so if you need to go from A to B (or simply want to drive around for the sake of it), don't hesitate to ask the owner of one of these muscle cars if he can drive you.
Be sure to negotiate a price before getting in, but keep in mind that life in Cuba isn't easy for the Cubans so be nice and don't bargain too hard. But a ride in a classic car is definitely one of the best things to do in Cuba.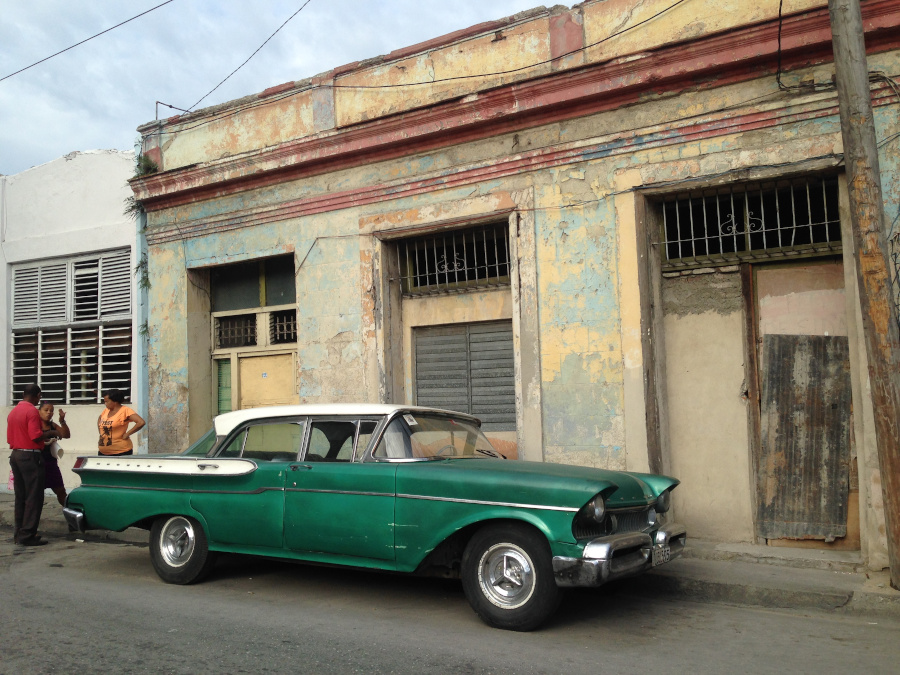 3. Hop into a horse drawn carriage
Another fun way to get around, especially for short distances within a city such as Santiago de Cuba (read more below) is by horse drawn carriage.
When I landed in Cuba and first saw the horse drawn carriages, I thought it was the same as in other countries, that this way of transportation would only be used by tourists.
However, after exploring Cuba for a couple of days it turned out I was wrong about that. In fact, the horse drawn carriages in Cuba are similar to a public bus and are used on a daily basis by locals as well!
With regards to transportation and getting around: in a country with a mere 80 cars per 1000 inhabitants you have to be creative in getting around and you can't be too picky. That means pretty much everything that moves is used for transport. And not just used. Shared. Everybody hitchhikes in Cuba!
From men going to their job, women with children and old ladies going who knows where. Also, every vehicle is used for hitchhiking, be it a scooter, tractor, bus or truck. A lack of resources certainly makes for creative solutions.
4. Go on a jeep safari
There are lots of jeep safaris offered from various destinations in Cuba. In my opinion the best one is a combined trip to Biran (the birthplace of Fidel Castro himself) and the beautiful Salto del Guayabo waterfall.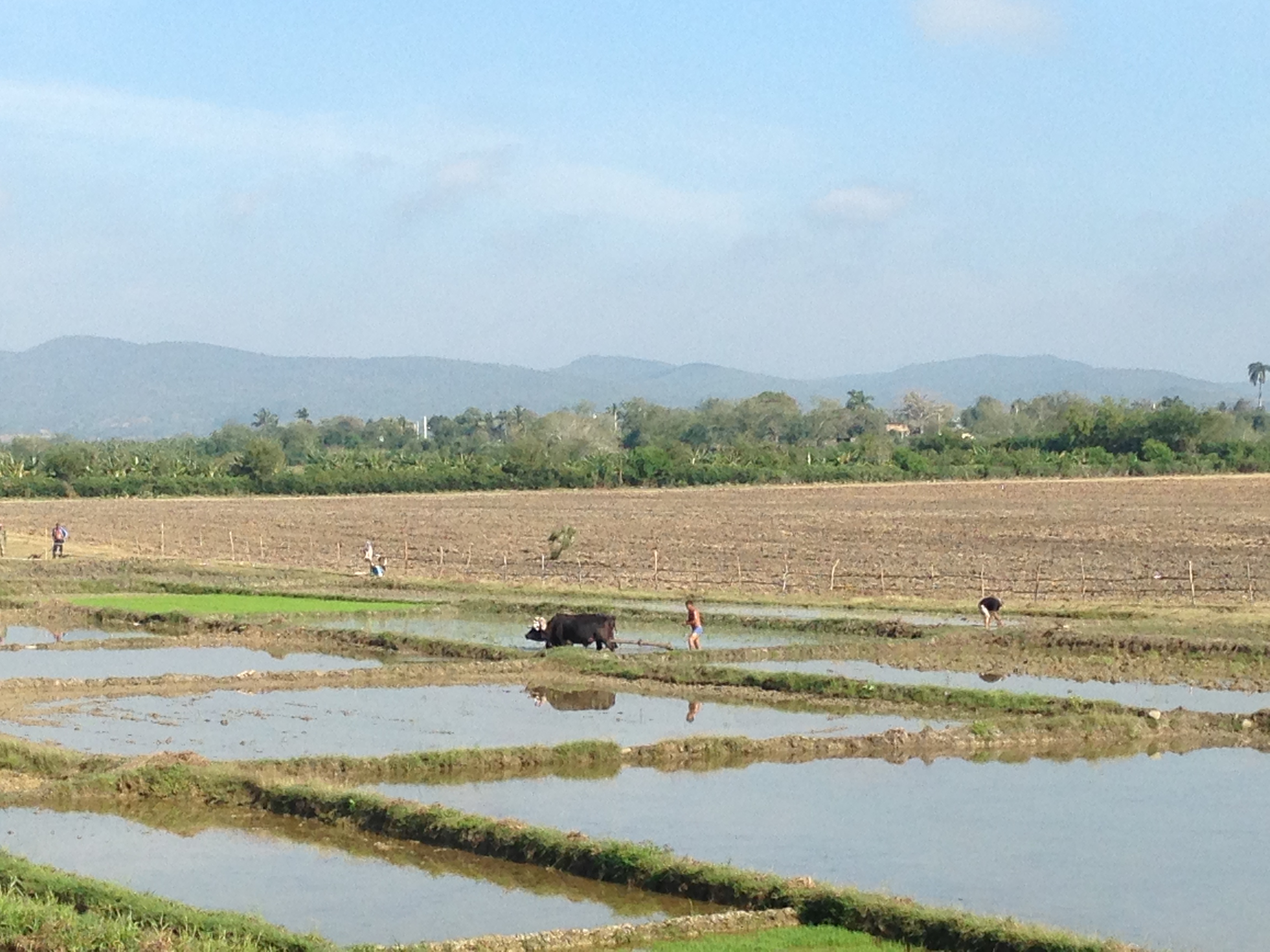 On this jeep safari you will drive through tiny villages, rice fields, pine forest, tropical jungle and farmland. You will drive over roads that are in perfect condition and roads that can barely be called road and where you'll have to be careful not to hit your head on the ceiling of the jeep.
All the while you'll be listening to swinging Cuban music and if you are lucky to have an English-speaking driver or are able to speak Spanish yourself, I highly recommend to chat with your driver to learn more about live in Cuba.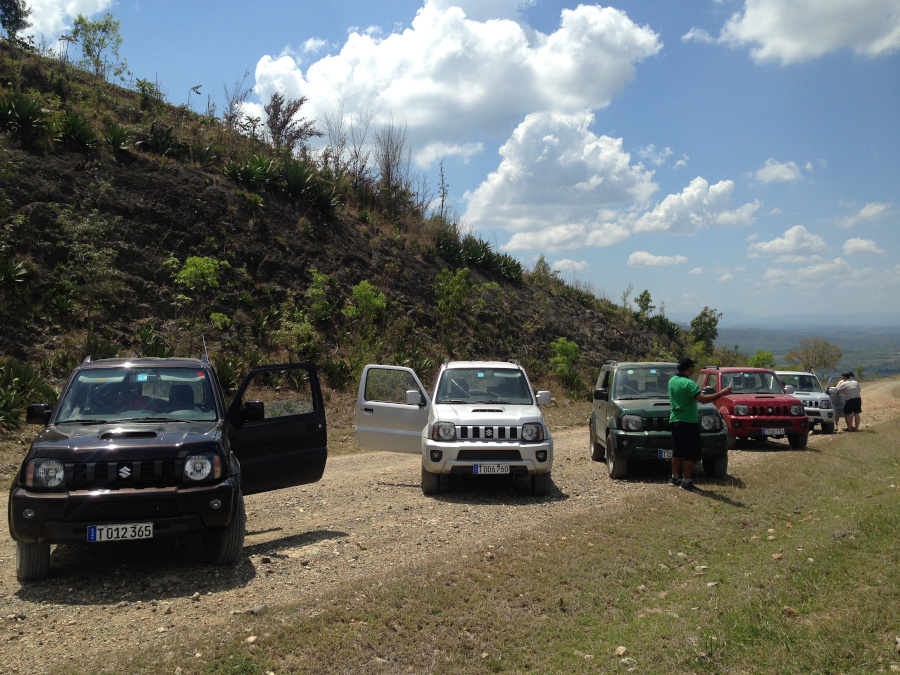 5. Learn about Cuban history
During your trip around East Cuba you will undoubtedly meet lots of friendly Cuban people. And while they are very friendly, it's not always easy for them to speak their mind. Which is very understandable for a country that isn't known for having freedom of press.
However, especially if you can speak a little Spanish and are doing a couple of tours with the same guide, you will find that he or she will start sharing more about Cuban history, Cuban live and the difficulties the country has faced (and still is facing)
For example, I personally had no idea that, when the Soviet Union collapsed Cuba did too. Back in the days about 85% of Cuban export went straight to Russia.
You can imagine the massive impact the collapse of the Sovjet Union and thus Cuba's export had on the lives of the people living in Cuba. And this is just one example of a difficult period in the turbulent history of Cuba…
6. Visit Biran, the birth place of Fidel Castro
Visiting the Biran is very interesting, as this is the place where on the 13th of August 1926 Fidel Castro was born. It's fascinating to see how the Castro family lived and how different Fidel's ideas and philosophies were compared to those of his father Angel, a poor immigrant from Spain who built an empire from scratch and who hoped Fidel would become the family's lawyer.
Angel Castro built a huge sugar cane plantation and the small village of Biran, where you can find a school, a bar, a butcher, a post office, a doctor's office and even a barn for cockfights. All this to ensure that the people working on his land would also spend their wages on his land.
How ironic that all the land and riches he acquired became state property when his son Fidel ruled the country.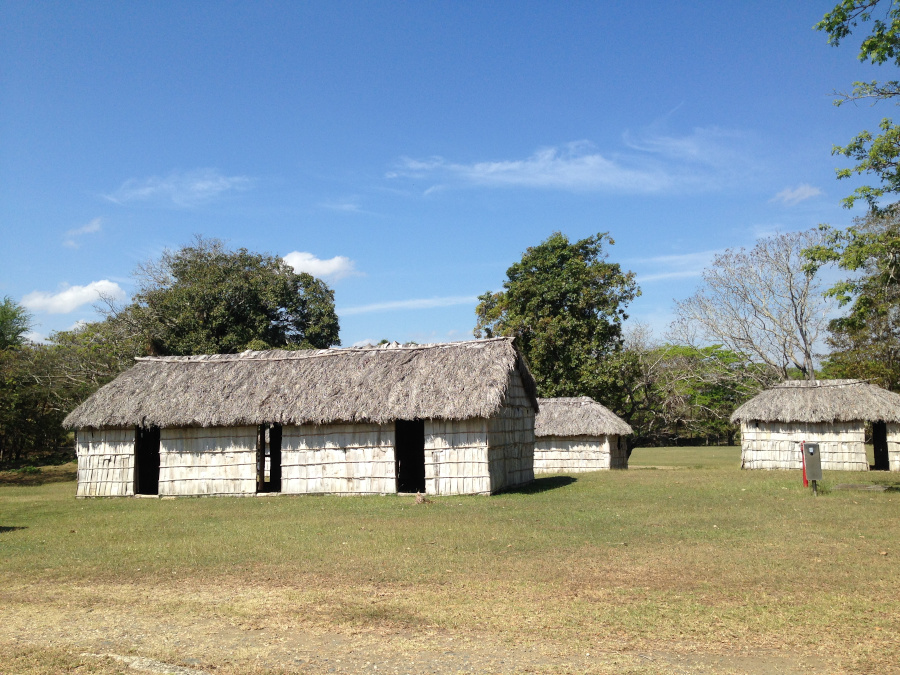 7. Admire the Salto del Guayabo Waterfall
The Salto de Guayabo is about 100 meters high and the tallest waterfall (or cascada in Spanish) in Cuba. This beautiful waterfall can be found in Parque Nacional la Mensura.
Because the Parque Nacional la Mensura is located on a 550-meter-high Table Mountain, it's a little cooler than the rest of Cuba. The park has its own micro-climate and you can find lush green rain forest here and a lot of different types of ferns.
Fun fact: did you know there are more than 700 types of ferns in Cuba!? That's even more than in New Zealand, the country whose national emblem is a fern! Don't miss Salto del Guayabo Waterfall on your Cuba trip!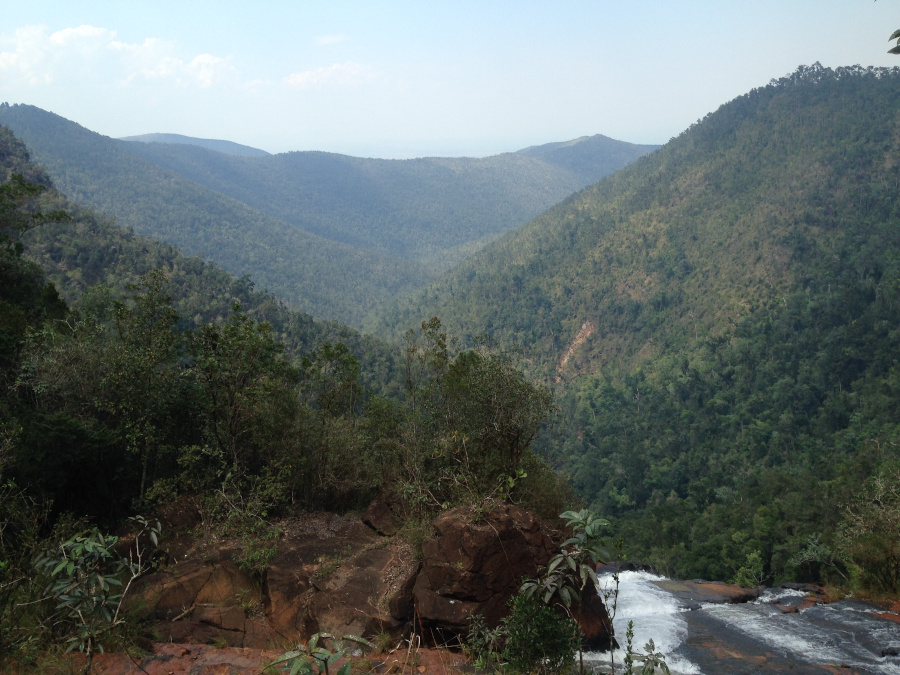 8. Listen to (and dance) to Cuban music
Cubans generally are very musical people and on during your Cuba trip you will hear music everywhere.
While walking along the streets, sitting in a bus, a bar or a boat, there is bound to be music playing (loudly?). One of the most popular Cuban bands is Gente de Zona. Look them up on YouTube!
9. Explore Santiago de Cuba
Santiago de Cuba is Cuba's second city with a population 400.000+ people. It's also the hottest city in Cuba and said to be the most musical one. Home to trova music, the traditional son dance, colorful buildings and noisy traffic it's a great place to spend two days or more! Things that should be on your Santiago de Cuba itinerary are:
Parque Céspedes
Casa Diego Velazquez
Cuartel Moncada
Fidel Castro House
Tropicana
Castillo de San Pedro de la Roca del Morro
But there are many more interesting places to see in Santiago de Cuba, definitely add this city to your East Cuba itinerary.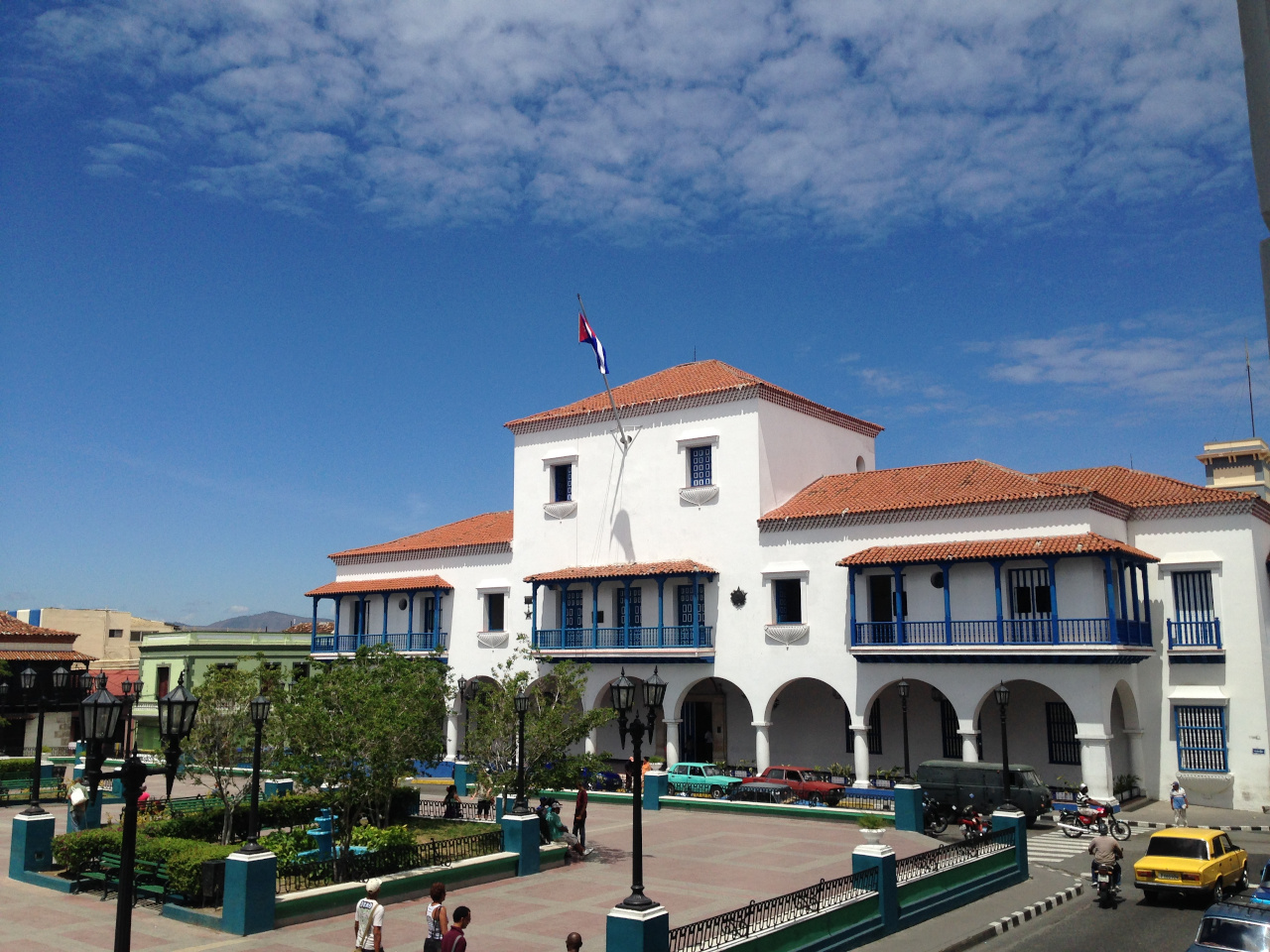 10. Stay at a Casa Particular
This is how you get to the heart of Cuba, by staying in a Casa Particular. Casas Particulares are usually run by a family renting out one or two rooms in their house to travelers. It's a very special experience to stay in somebody's house and be a part of their regular day and life, albeit for a very short time.
Often you will eat here as well and if you are as lucky as I was, this will be the best food you'll eat during your East Cuba trip.
11. Relax at a beautiful beach
Being an island, it's no surprise Cuba has a lot of beaches. And not just beaches, pretty stunning beaches! A very nice (family friendly) beach for swimming is Guardalavaca beach – which is one of the best things to see in Eastern Cuba. The water is quite shallow at the beginning and has a very comfortable temperature.
If you stay until the evening you can watch the sunset from the beach, the perfect way to end your trip to Cuba.
Tips for visiting Cuba
When to visit Cuba
If you are wondering about the best time to visit Cuba, this is between December and May. I personally visited in March and had sunny days and blue skies every single day of my trip. Temperatures were comfortable, but not too hot.
Keep in mind that the wet season in Cuba begins in June. June is also the hottest month of the year so it's not a great time to visit Cuba. Furthermore, hurricane season in Cuba is between August and October, so keep that in mind when planning your trip to Cuba.
How to get around in Cuba
The best way to travel in Cuba is with the Viazul bus. You can find the routes and time table online, as well as prices. Note that Cuba is a large island and if you plan to travel from West to East it will take you at least two weeks to travel at a comfortable pace (and have time for sightseeing along the way).
Larger cities in East Cuba as Santiago de Cuba and Holguin, from these hubs you can easily travel to smaller towns like Baracoa and Guardalavaca.
Currency in Cuba
What's a bit confusing about travel in Cuba is that there are two currencies: the CUP (Cuban Peso Nacional) and the CUC (Cuban Convertible Peso). The CUP is the currency used by the Cubans themselves, though you can get this currency on the black market.
The CUC is the currency used by travelers, US dollars, Canadian dollars, Brittish Pounds and the Euro are all easily converted at exchange offices. Please check if you receive the correct currency, scams have occurred by exchanging to CUP instead of CUC. As the exchange rate is approximately 1 CUC = 25 CUP this is definitely something to pay attention to!
Things to eat in Cuba
The Cuban cuisine is a mixture between Spanish, Carribian and even African influences, resulting in some interesting dishes that you should definitely try on your trip.
Typical Cuban foods include tamales, comida criolla, arroz con pollo (Cubans eat a lot of rice) and costillitas (marinated ribs with a sauce that's usually made of lime juice, oregano, olive oil, garlic our orange juice, lime juice, oregano and garlic).
The best place to try Cuban food is at paladares, which are privately owned restaurants instead of state owned restaurants.
Exploring east Cuba: in conclusion
There are many more great things to do in East Cuba, such as visiting Baracoa or hiking around the Sierra Maestra.
However, also make sure to leave enough time in your itinerary to talk to the Cuban people whenever you can. The people in Cuba are incredibly friendly, warm and welcoming! They may not have much, but they share what they have with you anyway.
About the author
Lotte is a thirtysomething adventurer from the Netherlands who tries to combine a fulltime job and traveling the world with her husband and 1y old son. She writes about their family adventures on her blog Phenomenal Globe, her favorite countries are Canada, New Zealand and Japan. Follow her on Facebook, Twitter, and Instagram too.
Did you like the article? Save it to Pinterest!