10 Best Things To Do In Madrid (Free Adventures)
If you are heading towards Spain's capital, this article is for you!
You see, there are a lot of things to do in Madrid that are super fun and FREE – from visiting great historical sites to seeing many attractive places. That said, it is a budget-friendly city if you know where to look, visit, or stay in Madrid.
10 Best Free Things To Do In Madrid
So, if you are ready to explore, here's a list of 10 best things to do in Madrid that are for free:
1. Relax in Buen Retiro Park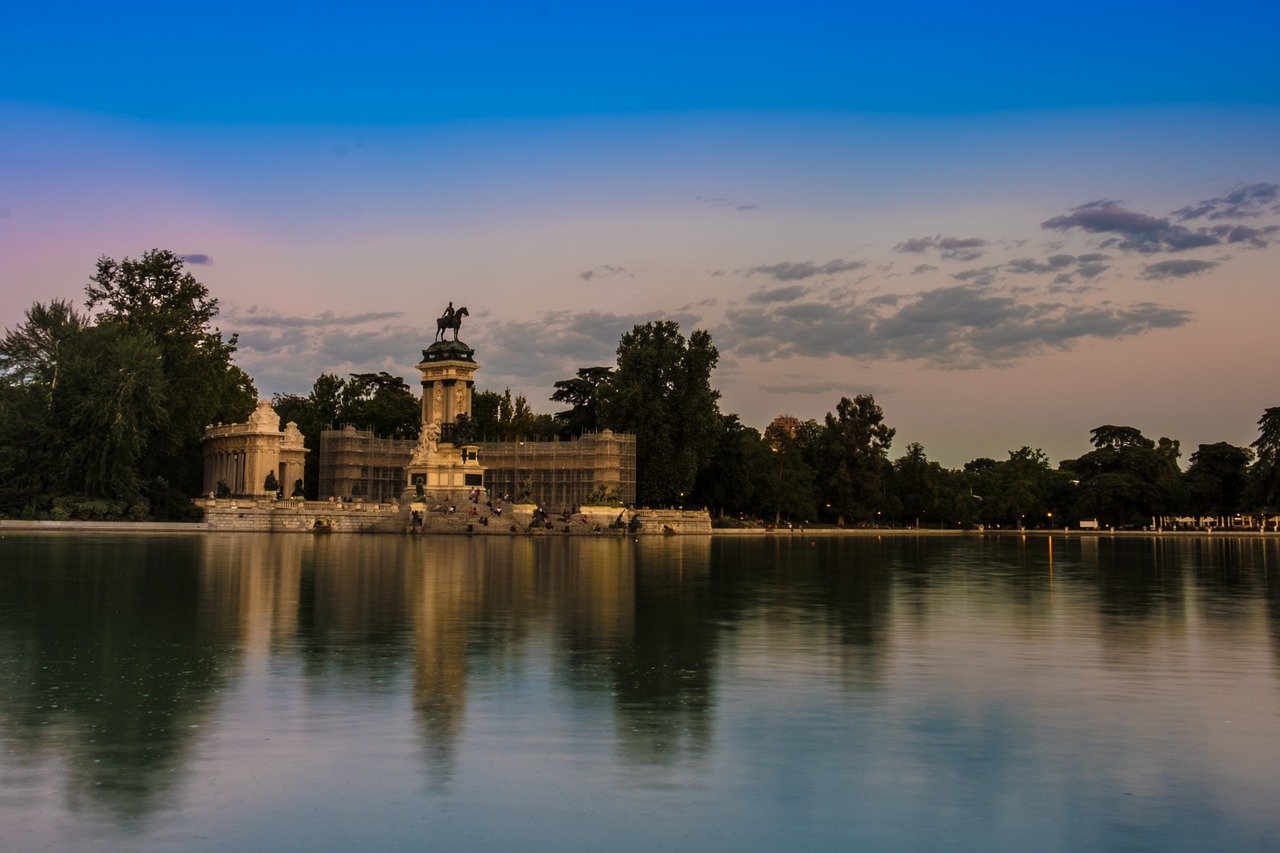 When thinking about some things to do in Madrid, Buen Retiro Park should top your list. The giant and famous Parque del Retiro is the green heart of Madrid City.
King Felipe IV built it as the royal family's garden, and, later, it became available for the public. It is the perfect place to visit if you want to escape everything and spend a relaxing day out in the open.
You may also find this area to be super home-like, no wonder why most tourists end up searching for real estate in Madrid.
2.Enjoy the View at Corte Ingles
On the ninth floor of the El Corte Inglés department store in Plaza Callao, this food paradise provides iconic sights of the famous Gran Via and its surroundings from the terrace.
You can surely get a drink or snack for yourself if you like, but the view from this place is completely free.
You may soon fall in love with this city and start searching for real estate in Madrid.
It would be great if you could find property for sale in Madrid using services such as Frementa.com, somewhere near this area.
3. Explore the Famous Plaza Mayor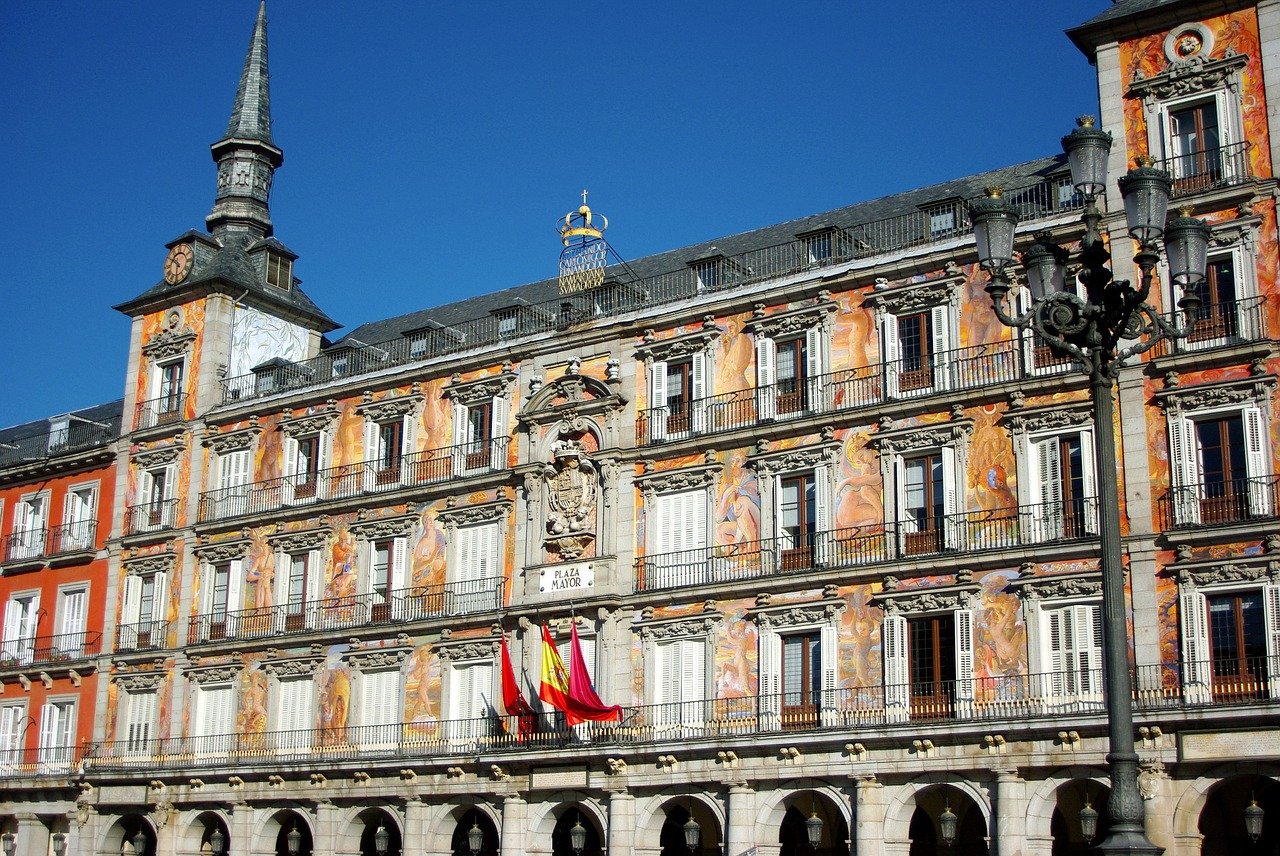 On your way down to Calle Mayor, you'll find the renowned Plaza Mayor, which is one of Madrid's must-visit squares.
It is rectangular and has 237 balconies with a total of nine entryways. Its enthralling design is a treat to watch for the tourists.
4. Stroll Around The Royal Palace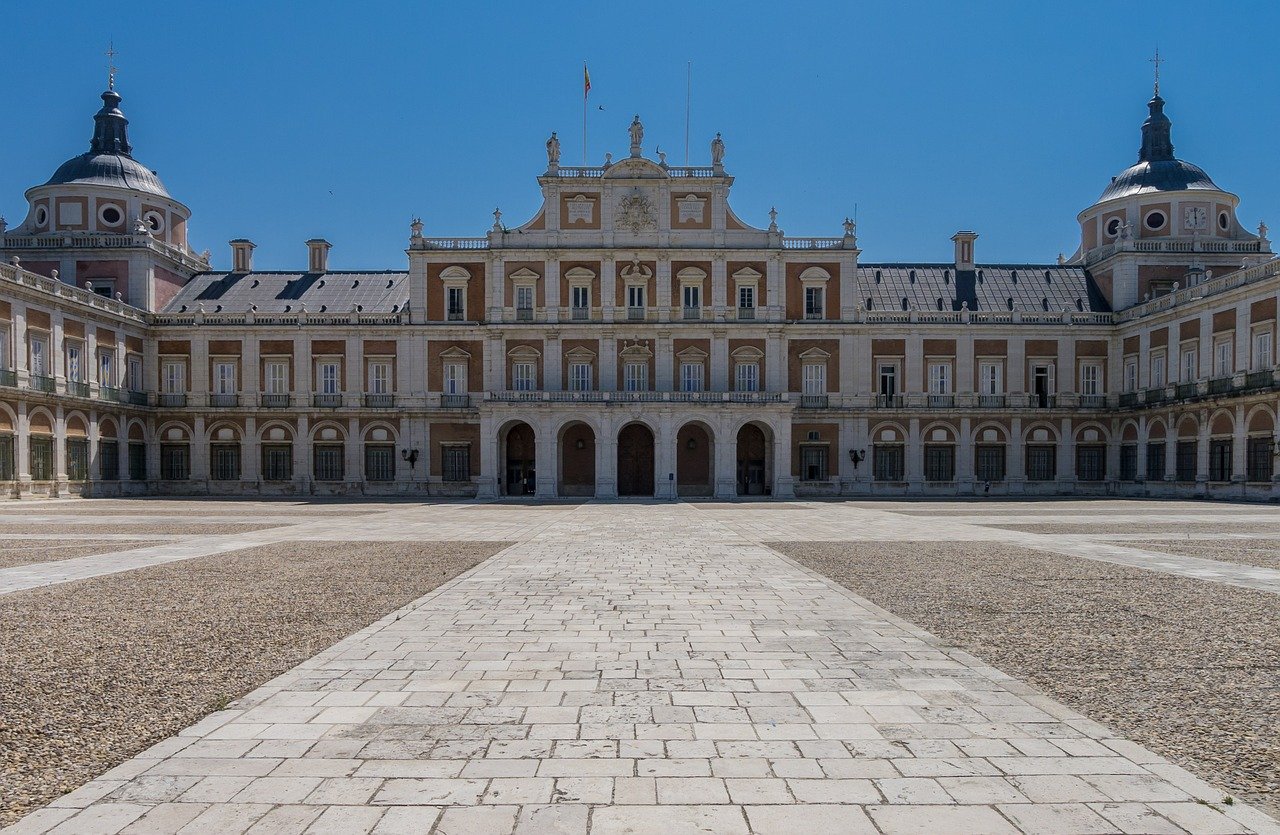 The Royal Palace is one of the most stunning places in the city due to its majestic grandeur. Since it was the Spanish royalty's official residence, it holds the same status as that of Buckingham Palace in London.
What could be a better choice than to live near the royalty's official residence? You may search for property for sale in Madrid if this area catches your eye.
5. Walk Down The Gran Via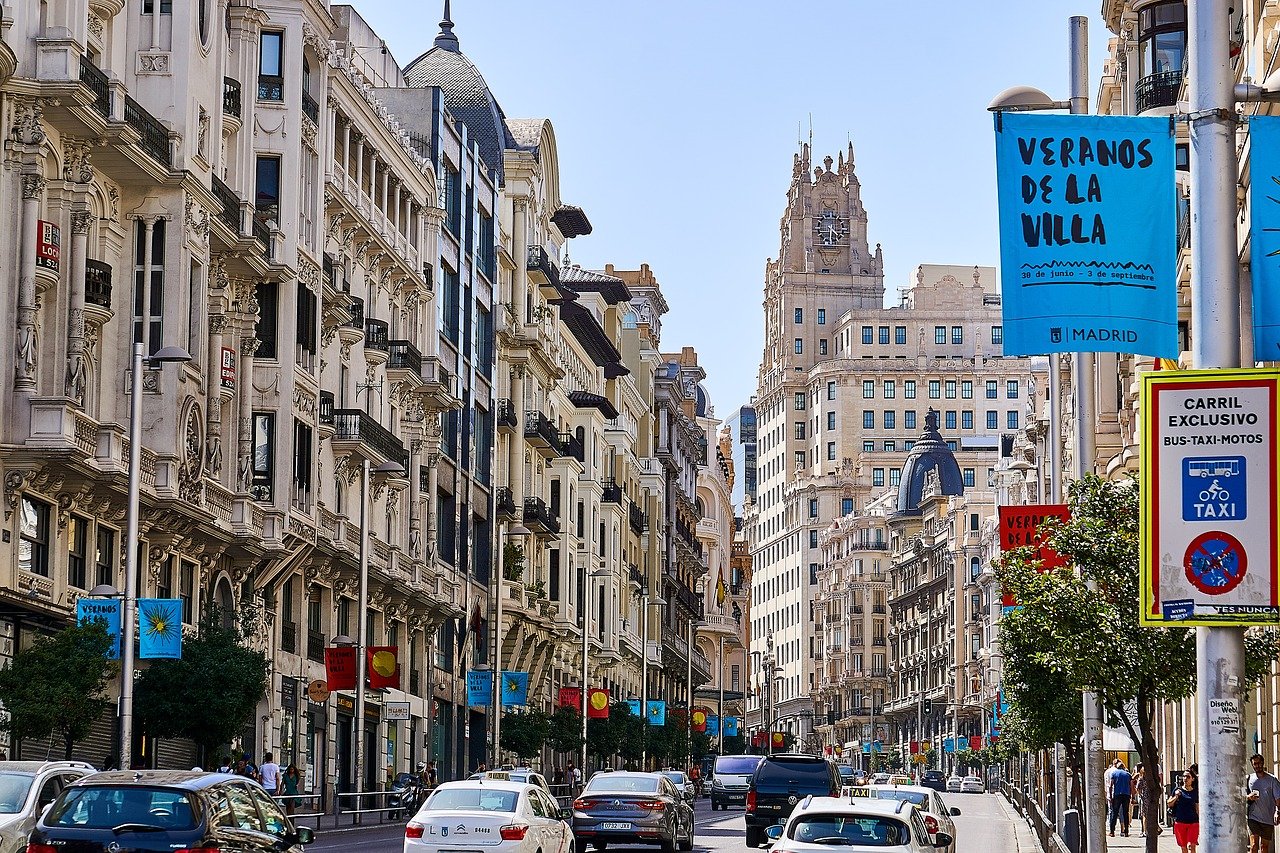 Also known as the Spanish Broadway, Madrid's famous street, Gran Via, is the street that never sleeps.
It is pretty crowded, but the architecture of this street is heart-throbbing. Not only that, but Gran Via is also a famous shopping spot in the city.
6. Head up to The Atocha Railway Station
Atocha Railway Station is the biggest railway station in Madrid, and it has an indoor tropical garden housed inside, which makes it one of the most excellent railway stations.
The rooftop of the park preserves numerous plants and ponds full of turtles. You can relax there while waiting for your train.
7. Visit The Egyptian Templo de Debod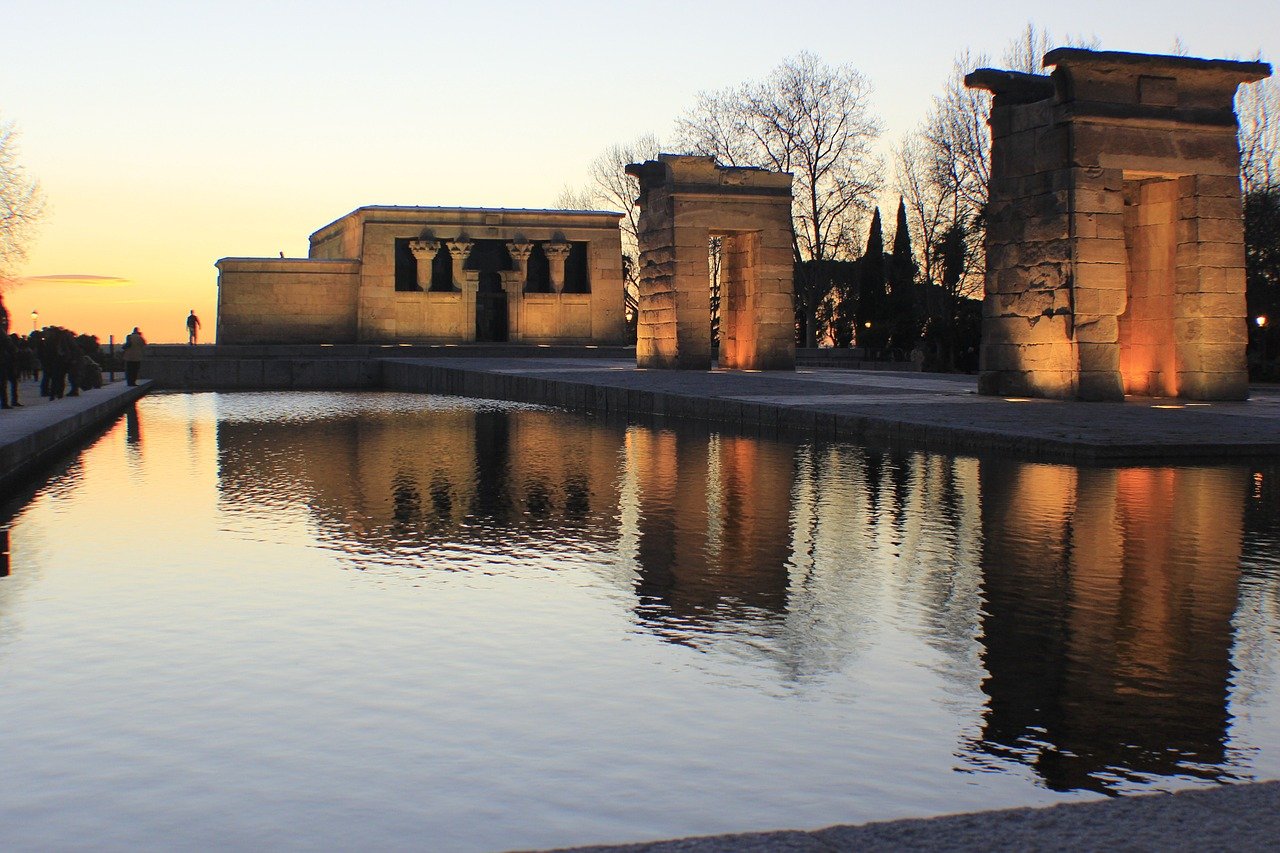 This Egyptian temple – Temple of Debod – lies in the middle of Madrid.
Spain's government gave the Egyptian temple its name because it is originally from Egypt. It was a gift from the Egyptian government to Spain.
It is one of the four ancient Egyptian temples globally, and it is free for everyone.
8. Shop at The El Rastro Flea market
Initially, a meat market in the 17th century, the El Rastro flea market today catches Madrid's attention every Sunday.
Thousands of stalls line up the streets having everything from antiques to books, clothes, furniture, and all you'll ever find in a market.
Hey, we know that actual shopping is not for free, but window shopping is!
9. Marvel at Palacio de Cristal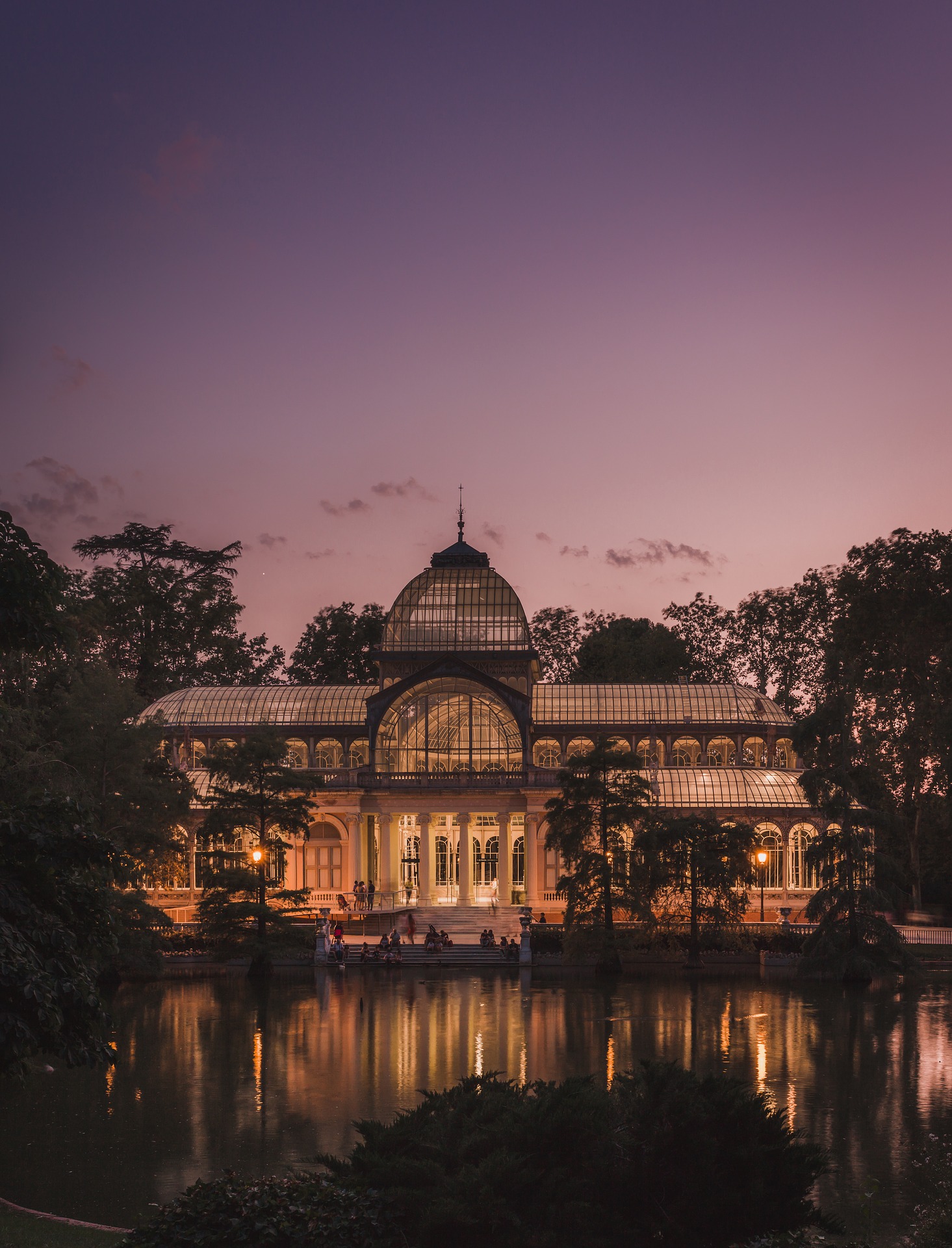 This magnificent Crystal Palace, located inside the Retiro Park, is fascinating in Spanish architecture. Apart from being art itself, it also hosts art exhibitions from time to time.
If you were to purchase some real estate in Madrid, this would be a great option for a place to stay!
10. Get a Trip to a Museum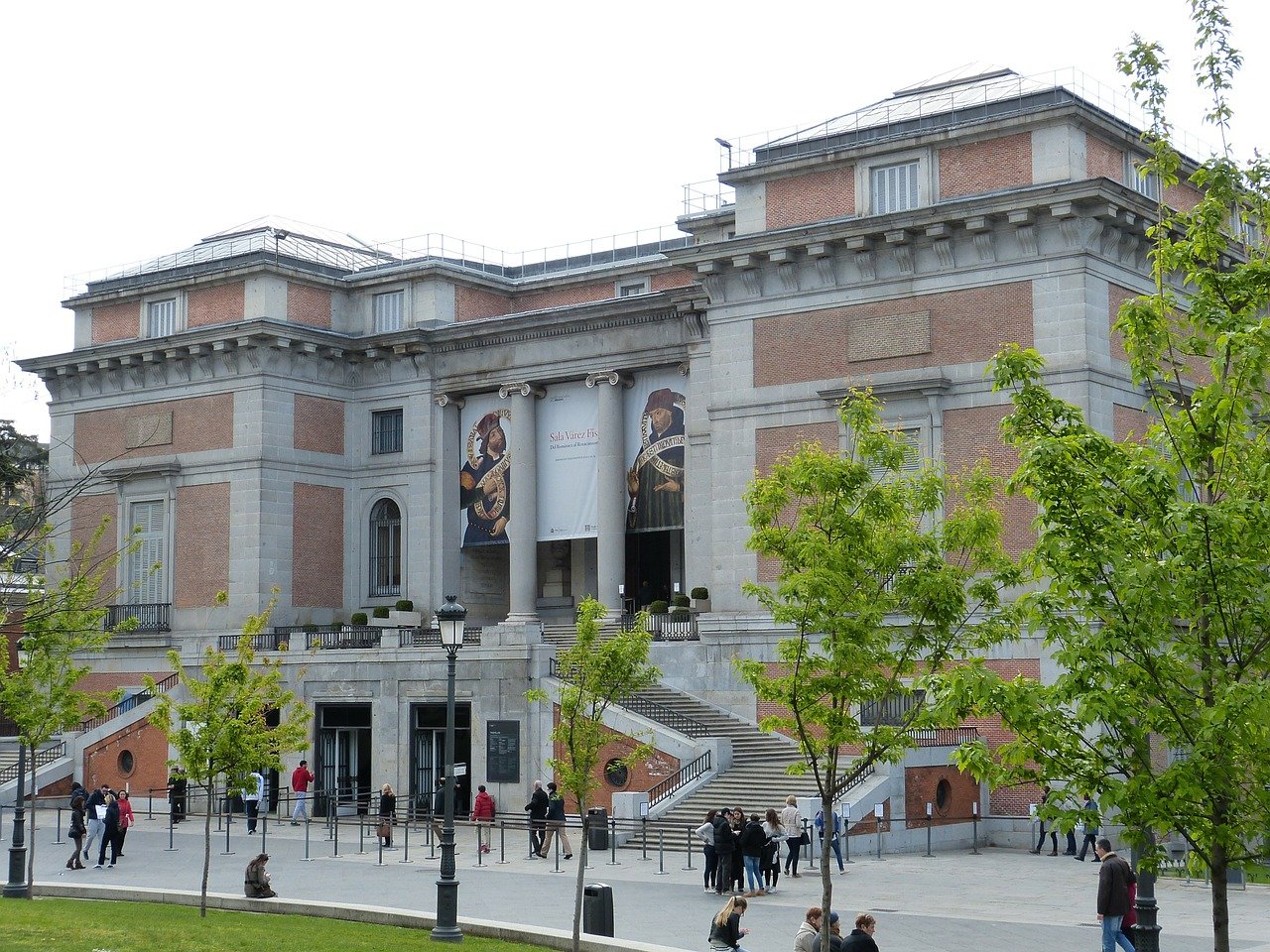 Madrid is known for three of its museums as the "Golden Triangle of Art." Even though the three of them, the Prado, the Reina Sofia, and the Thyssen-Bornemisza, cost an entry fee, they still have free hours.
The Prado museum has great European Art testimonies, while the Reina Sofia is considered to have the Spanish artists' best works. There are many other museums in Madrid, and they offer free entry all the time.
Bonus Tip: Where To Stay in Madrid
When in Madrid, it is best to rent a property if you will stay for a longer time period. This will allow you to save on hotel accommodation costs immensely, and you'll benefit from having full autonomy over your space.
Another Bonus Tip: Real Estate in Madrid
We bet that after spending some time in the city, you will notice that Madrid has a certain kind of energy that you will love. You might soon dream of having a home in the city – just like most people do.
So, when searching for a property for sale in Madrid or real estate in Madrid, make sure you choose an area that has a lot to offer to you!
Whether you visit Madrid on Valentine's Day or decide to vacation here one time (or multiple times), you'll see that the city has a lot to offer to all its visitors! You'll have the chance to learn more about the city's culture and history and to relax as well! Enjoy Madrid!