Eating in Turkey is the Ultimate in Charm
Over the past decade or so, Turkey has gone from a hidden gem of a holiday destination to a major tourist country with a rapidly strengthening infrastructure that's capable of welcoming thousands of visitors on a daily basis. Far from being up and coming, it can now be accurately described as having arrived already.
As well as the stupendous scenery, the beautiful beaches, the wonderful turquoise ocean and the many luxury hotels, Turkey can also offer quality restaurants in all resorts. The local cuisine that's on offer is relatively unfussy, superbly tasty and often surprisingly inexpensive. If you like to eat out when you're on vacation, Turkey should be the place for you.
Although there are plenty of high quality eateries in the major resorts, one of the charms of dining in this intriguing nation is finding a local restaurant run by a small family and offering simple freshly-cooked meals with a maximum of flavour and a minimum of fuss. In many cases, the more remote the establishment is, the more delicious the food will be.
Communication problem? No problem at all
One of the perhaps quainter aspects of some of these places is that they often have no menu as such. If you're lucky, the owner may have a printed piece of paper with photographs of the various options, such as fish, prawns and chicken, and perhaps a price beside each one.
In such circumstances, you won't be able to ascertain a list of specific meals, of course, and if you don't speak Turkish you may find it difficult to communicate with the owner. But you should remain relaxed about this; you're on holiday, and this is just one of the many reasons why people love the simplicity of the Turkish dining experience.
If you can somehow let the owner know you want fish with maybe some chips and a fresh salad you'll be fine. Turkey has a long coastline, and if you're staying anywhere near the water you'll almost certainly be eating fresher fish than you're likely to find at home. One of the mainstays of Turkish cuisine is sea bream, which is always delicious.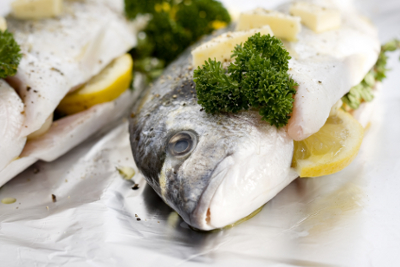 Perhaps as important as the dining experience, or even more so, is the friendliness of the people. The Turks are rightly proud of the hospitality they offer visitors, and even if there is a language barrier they will always be able to communicate their welcome to you. This is one of the many reasons why so many visitors to Turkey return year after year.
David Showell lives in the south of England. He works for www.carhiredirect.co.uk.