Cheap flights to Europe from London
London is full of the hustle and bustle of a thriving city with over 8 million people commuting into the centre every day. Within easy access of London are five airports where you can jet off to anywhere in Europe and with the likes of Ryanair and EasyJet the flight doesn't have to cost an arm and a leg!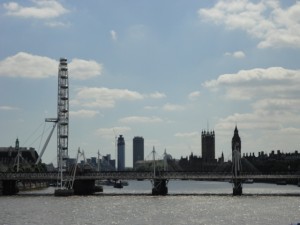 The five airports where you can escape from the London fog include Heathrow, Gatwick, Luton, Stansted and City airport. There are a number of carriers that fly to Europe including British Airways and Virgin but the most renowned for their low cost fares are EasyJet and Ryanair. EasyJet flies to many of the main airports in cities while Ryanair will fly into those country's secondary airports. Although it could mean additional travel to those passengers if they want to visit the city centre it does mean the ability to explore a less touristy region at affordable prices.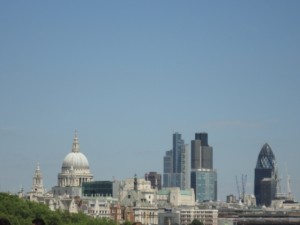 Depending on the time of year, a flight from London to a city in Europe such as Rome could cost you as little as £60 return. If you book well in advance you can secure some great deals as well as booking later but if you're flexible with dates and times, it can help to lower the cost. Flying with the low cost carriers means you will be charged extra for hand luggage but in the summer for a long weekend away, you can easily get away with just a holdall. Shorts and t-shirts are all that will be needed jetting around Prague or sailing around Croatia.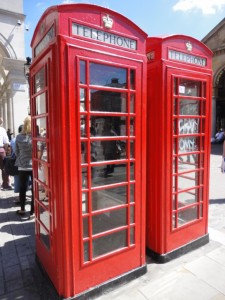 Another advantage of using low cost carriers means holidays that were once so expensive e.g. skiing are now more manageable and accessible for the average person. More and more people are discovering Eastern Europe in winter – the slopes in Poland and Bulgaria are now scattered with tourists. For these countries, to attract a new and thriving tourist market they are very competitive on prices and so it can make more sense for passengers to fly as opposed to drive – and therefore able to spend more time practicing their skiing and snowboarding techniques on the slopes!!
With Europe on England's doorstop and the increasing popularity of low cost carriers, it means that if you plan well in advance, you could just hop off to anywhere for the weekend and be back to work on the Monday! You can head over to Amsterdam or Paris for a couple of nights. You could even afford the time to indulge in some wine tastings in the vineyards of Germany, France, Portugal, Spain, Hungary and even Switzerland!
Once you have decided to head over to Europe, check out some of the short term apartments in Rome from Worldwide Accom, Paris, Berlin instead of staying in a hotel. It can sometimes work out cheaper especially when travelling in a large group.