Places to visit in Manila: attractions to see on your first trip to Manila, Philippines
Planning a trip to Manila and wondering what are the best tourist attractions in Manila?  then you've come to the right place as this article presents you the top places to visit in Manila on your first trip.
You'll discover historical sites in Manila, great museums in Manila, as well as other fun things to do in the city. So let's see the best things to do in Manila as well as important things to know before visiting Manila.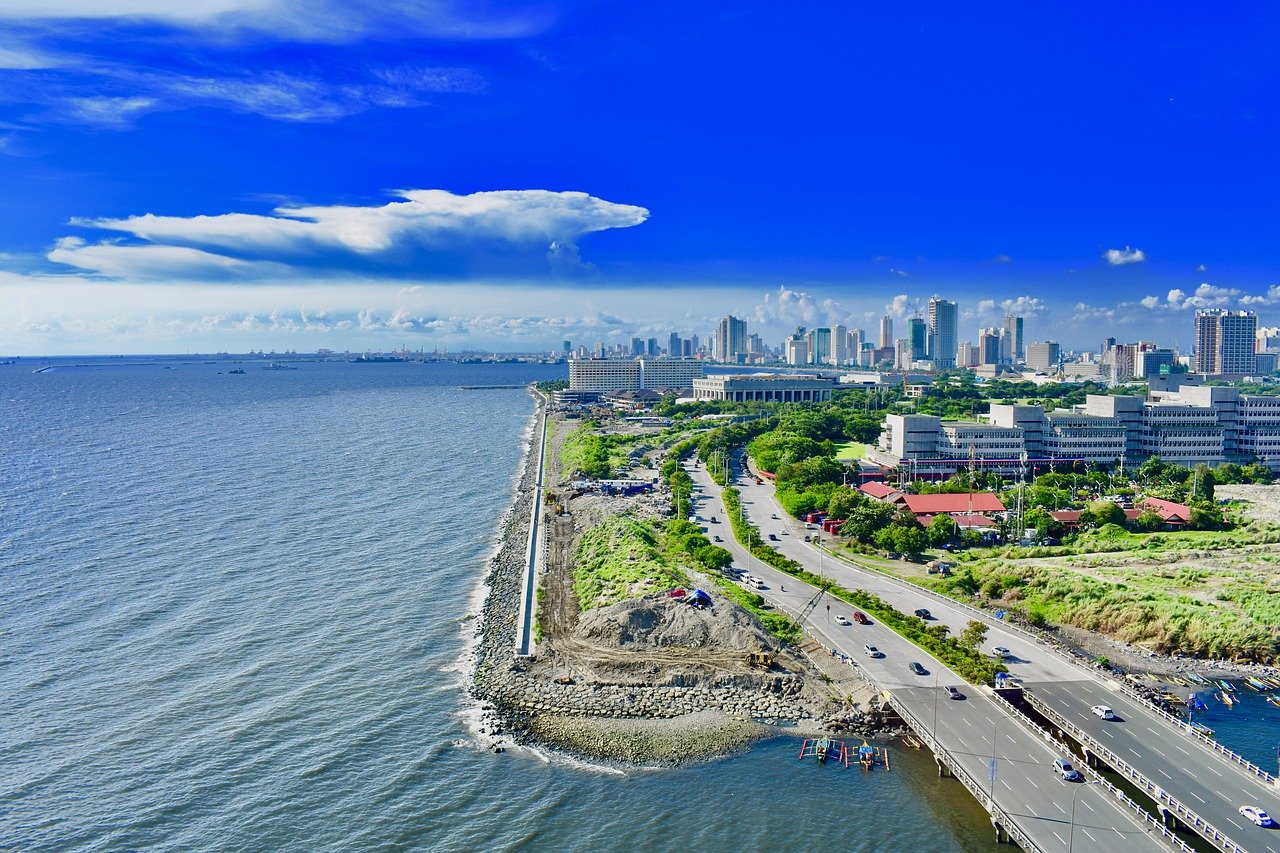 photo via
Weather in Manila and the best time to visit Manila
When planning your trip to Wonderland the first thing you need to do is to learn more about the weather in Manila. There are two seasons: the dry one and the wet one, and the best season to visit Manila is, of course, the dry one.
The best time to visit Manila is between December and April, but some say that you can stretch this period of time including May and November, months that have more rain, but not as much as the other ones from the wet season.
If you don't like high temperatures, then perhaps the best time to visit Manila for you is January-February.
How to get to Manila
Manila is easily accessible. You can find many flights to the Philippines, including using PIA. From the airport you can get to Manila either by bus (very cheap), train, or taxi.
Places to visit in Manila: attractions to see on your first trip to Manila, Philippines
Visit Intramuros, the "Walled City"
Intramuros, the "Walled City", is the oldest district and historic core of Manila and it's actually a historic landmark in Manila.
During the Spanish rule, Intramuros was the seat of the government and political power. Built in 1571, this area has survived all the troubles, wars, and issues since then and continues to flourish nowadays.
Visiting Intramuros is a must on your first trip to Manila. In fact, if you can visit only one place in Manila, this should be it.
The reason is simple: there are so many things to see and do in Intramuros, there is so much history to be discovered here that you simply have to include it on your Manila itinerary.
You can explore Intramuros on your own, or you can choose one of the tour guides available.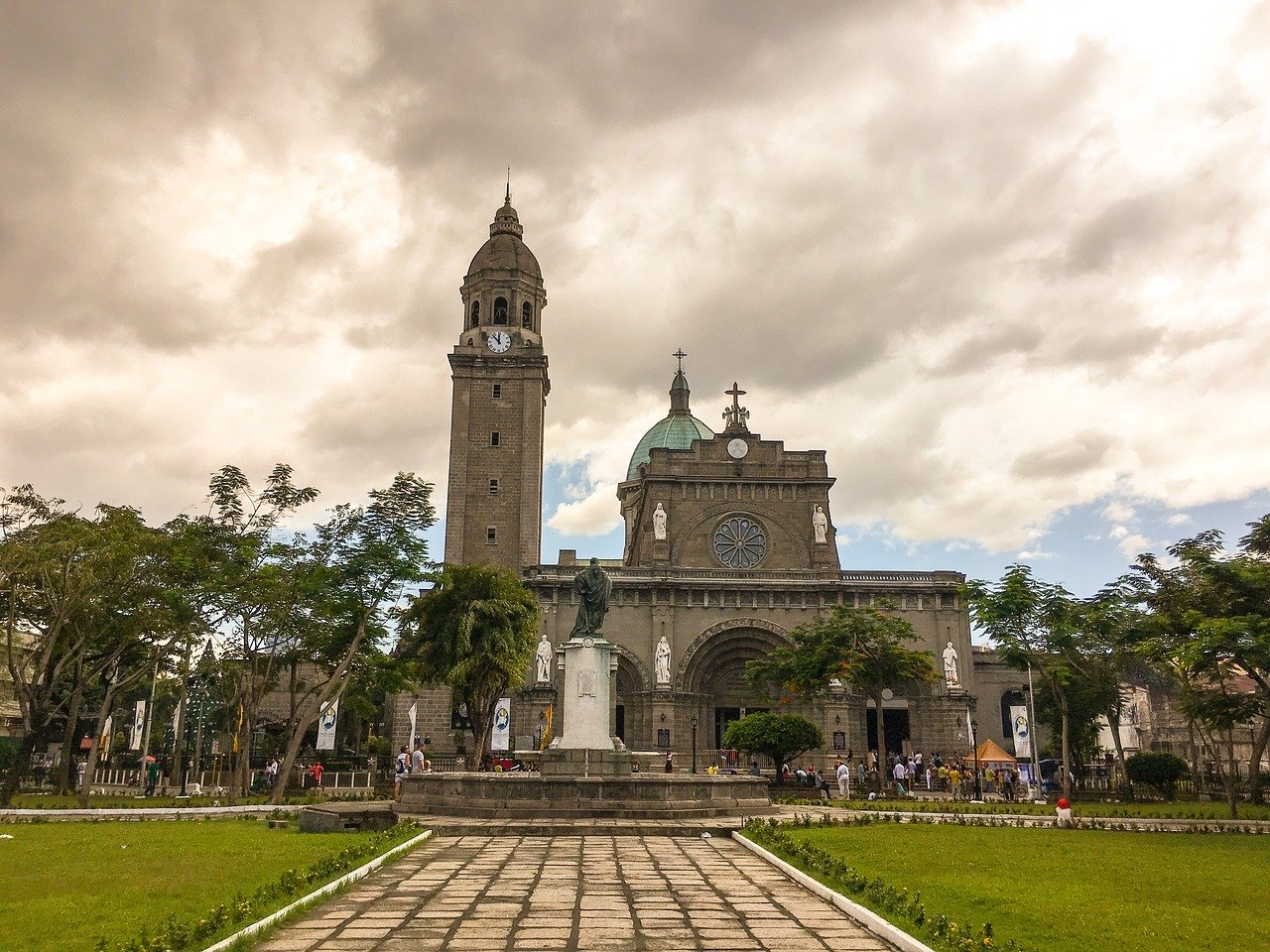 photo source
The best things to do in Intramuros are:
Manila Cathedral – the religious center of the Archdiocese of Manila
Casa Manila – which will show you how a Spanish colonial house looks like (exterior and interior)
Fort Santiago – Intramuros' citadel in the past
San Agustin Church – a UNESCO World Heritage Site in Manila and
San Agustin Museum
Plaza de Roma – a trade center back in the day
These are some of the unmissable places to visit in Manila, so try to include as many as possible on your first trip to Manila itinerary.
Check out The National Museum Complex
If you like museums, then you have to check The National Museum of the Philippines.
You'll find several museums, all interesting and worthy to be visited. The most relevant ones are the National Museum of Fine Arts, the National Museum of Anthropology, and the National Museum of Natural History.
Discover Rizal Park
In the heart of Manila, you'll find Rizal Park, located next to Intramuros. This is one of the popular tourist attractions in Manila and you'll have plenty of things to see and do here.
Spanning 58-hectare, this park is the place where you'll find the Rizal monument. Dedicated to Philippine national hero, Jose Rizal, this monument also has the remains of the hero at its base.
Rizal Park also includes the Chinese Garden and the Japanese Garden, The Kilometer Zero, the National Museum of Anthropology, and more.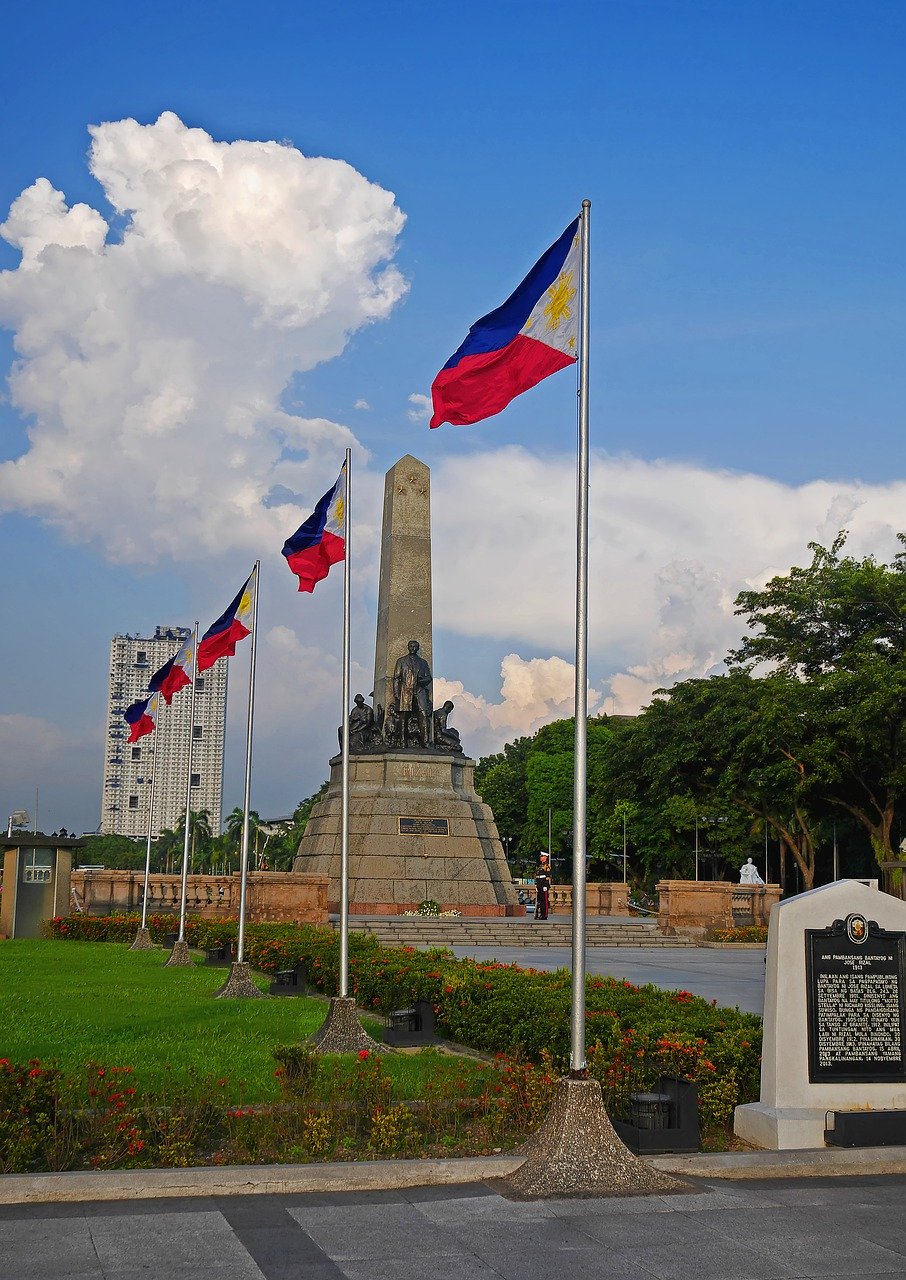 photo via
Have fun at Star City
If you like amusement parks, then this is the place for you to go in Manila.
And if, like me, you can't resist a ferris wheel ride, then you simply have to take one in the one from this park. It will take you 60 m high, and if you take the ride at sunset or during the night, you'll get an incredible view of the city.
Check out a Manila Bay Sunset
If you were wondering where to go to watch the sunset in Manila, then consider Manila Bay.
There are many hotel restaurants that offer an incredible view, but you can also see it while taking a stroll along the Baywalk on Roxas Boulevard. If you come from Dubai to Manila and you're used with the impressive sunsets in Dubai, then you should definitely check this spot for a memorable sunset in Manila.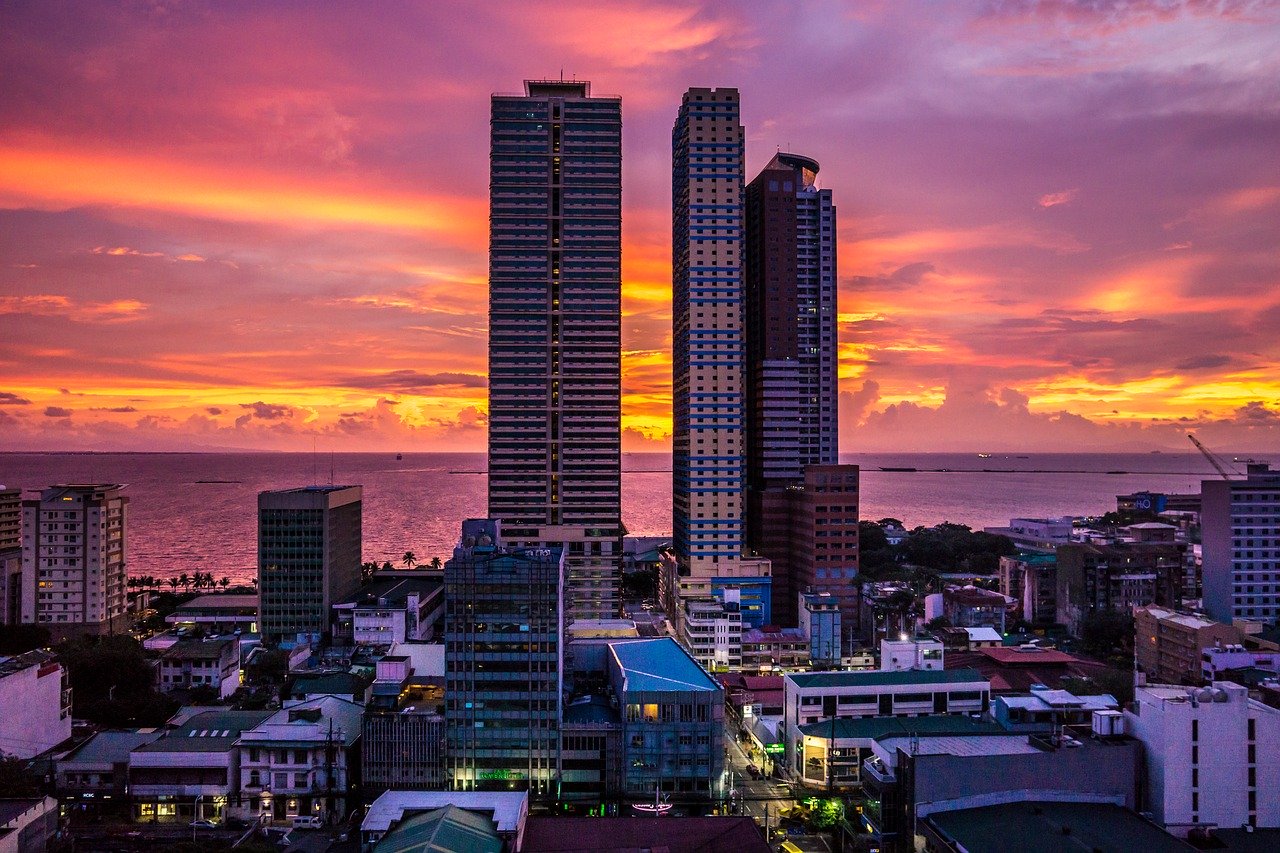 photo source
Other great things to do in Manila
Depending on how much time you have for your Manila vacation, you can also visit Malacañang Palace, do some shopping (and bargaining), discover the modern city of Manila and its impressive architecture, visit Yexel's Toy House, Art in Island (3D museum).
You can also enjoy the nightlife – going to bars and pubs.
Try the local food
It's always great to discover a new place you are visiting by trying the local food. Manila food is interesting – and some of the dishes you could try are Halo-halo (desert), isaw (grilled chicken or pork intestines), street food (especially seafood)!
As you can see, there are many things to do in Manila and this article covers the best places to visit on your first Manila trip.