Five things you (probably) didn't know about Nottingham
I love learning new things about a city from a local! Today it is my pleasure to share with you five things you (probably) didn't know about Nottingham presented by someone who was born there: Elle from Dressing Danishly. I loved discovering these facts!
Located in the East Midlands of the UK, Nottingham is home to approximately 315,000 people. Most people have heard of Nottingham because of Robin Hood, but there's more to the city than that (although there's no denying he plays a major part in our history!).
Here are five interesting facts about Nottingham that you may not know…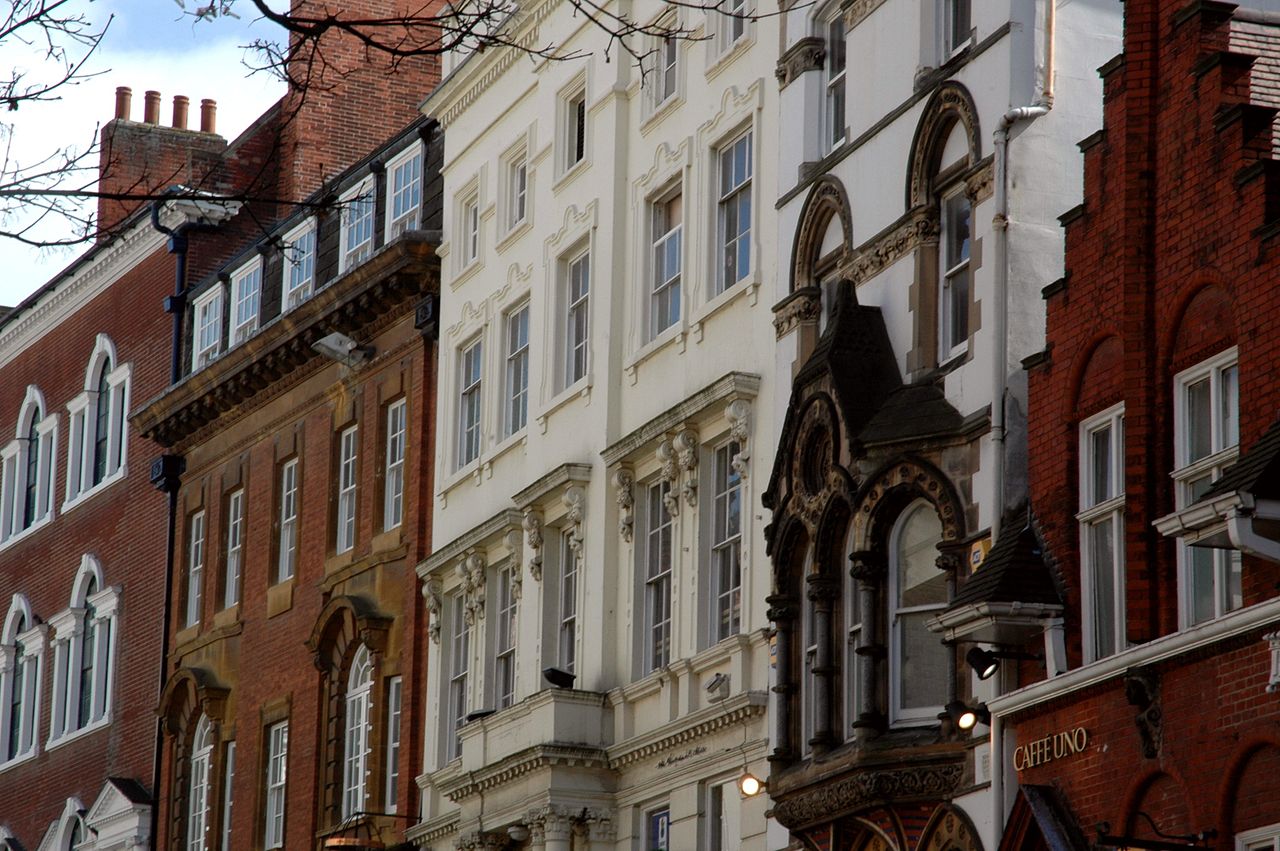 We have Goose Fair every year
It's widely believed that Goose Fair originated more than 700 years ago when there were annual fairs that took place in Nottingham for people to specifically buy geese.
Goose Fair is still a yearly event in the city (minus the geese). It takes place on Wednesday – Sunday during the first week of October, at Forest Recreation Ground.
Growing up in Nottingham, the fair is one of the most exciting days of the year; with hundreds of fairground rides, games and food stalls. In fact, even as an adult living in Nottingham, you'll probably find yourself heading back to Goose Fair every single year, even if it's just for the atmosphere!
Nottingham is a city of celebrities and inventors
OK, so Nottingham isn't the most exciting city in the UK, but we've produced our own fair share of celebrities. Top ice skaters Jane Torvill and Christopher Dean (24 million people watched them perform the Bolero at the Olympics in 1984!), and fashion designer Paul Smith all hail from Nottingham.
If that wasn't enough, we've also given the world several inventions too: HP sauce, traffic lights and ibuprofen… glamorous!
Nottingham used to be called Snotingham
Way back in 600 AD, an Anglo-Saxon chief called Snot gave his name to what is now known as Nottingham. 'Snotingham' literally means 'the town of Snots People'. I much prefer Nottingham!
The Sherriff of Nottingham is a real person
The Sherriff of Nottingham plays a pretty important part in the legend of Robin Hood… but even to this day, there is an actual Sherriff of Nottingham!
The job role consists of promoting Nottingham as a tourist destination and welcoming visitors to the city. Essentially, being the Sherriff is much like being the official ambassador of Nottingham.
Nottingham hides a tunnel of caves
Nottingham is a very historic city, and is reputed to be one of the most haunted cities in the UK.
One place that supports this idea is the labyrinth of caves that is located directly under the city. You can visit parts of it through guided tours, although the majority of the caves are blocked off.
One of the most famous sections of tunnels is known as 'Mortimer's Hole', which can be found by the castle. It's said to be haunted by the ghost of Sir Roger Mortimer, who was hung, drawn and quartered in 1330.
So there you go… much more to Nottingham than just Robin Hood!
About the author:
I'm Elle, and I blog over at Dressing Danishly. My two main passions are travel and fashion; and in my spare time you can usually find me travelling around Europe, hunting out the best shops and cocktail bars! Follow Elle's travels on Facebook, Twitter, and Instagram as well!