Bob Marley Museum in Kingston, Jamaica: Interesting facts about Bob Marley's house and life
disclaimer: this post contains affiliate links, which means I may earn a small commission (at no extra cost for you). Read our Terms and conditions for more details.
updated 2019
Somewhere in Jamaica, in a rather small house, lived famous artist Bob Marley. Nowadays, the house is a museum, open to public, a gateway to Bob Marley's life and discography. Thinking of visiting Bob Marley Museum in Jamaica? Then read this article and find out what to expect there.
Our friend, Dan Mitea, was in Jamaica, visited the house and sent us some photos and interesting facts he found out. I combined what I learned from him with other bites of information I had and created this post.
The first thing you have to know about the Bob Marley Museum is that it is not just a place filled with memorabilia, it's his actual home.
Taking a tour of the Bob Marley Museum will give you the chance to learn more about the artist's life, view of the world, and music.
About Bob Marley
Bob Marley was born on February 6, 1945, in St. Ann Parish, Jamaica. His father was white, and his mother was black, but he self-identified as a black African.
An interesting fact is that he was raised Catholic, but converted to Rastafari in the 1960's. Dan told us that they believe in a black messiah, are vegetarians but smoke. The hallmark is a large woolen cap, worn even at 40 degrees C.
In what his life is concerned, well, Bob worked at the DuPont and Chrysler plants under the alias "Donald Marley." He had a significant number of children. There are 11 recognized on the official website, but it seems there could have been more.
The Bob Marley Museum
The house where he lived with his mother is extremely small: a room with a bed and a chair. That's all. Near the house you'll see the stone where Bob Marley sat and wrote many of his songs. He often slept on the ground, next to the stone.
Nowadays, they paved the place. He had a small summer kitchen. Inside the house, you'll see gold and platinum discs.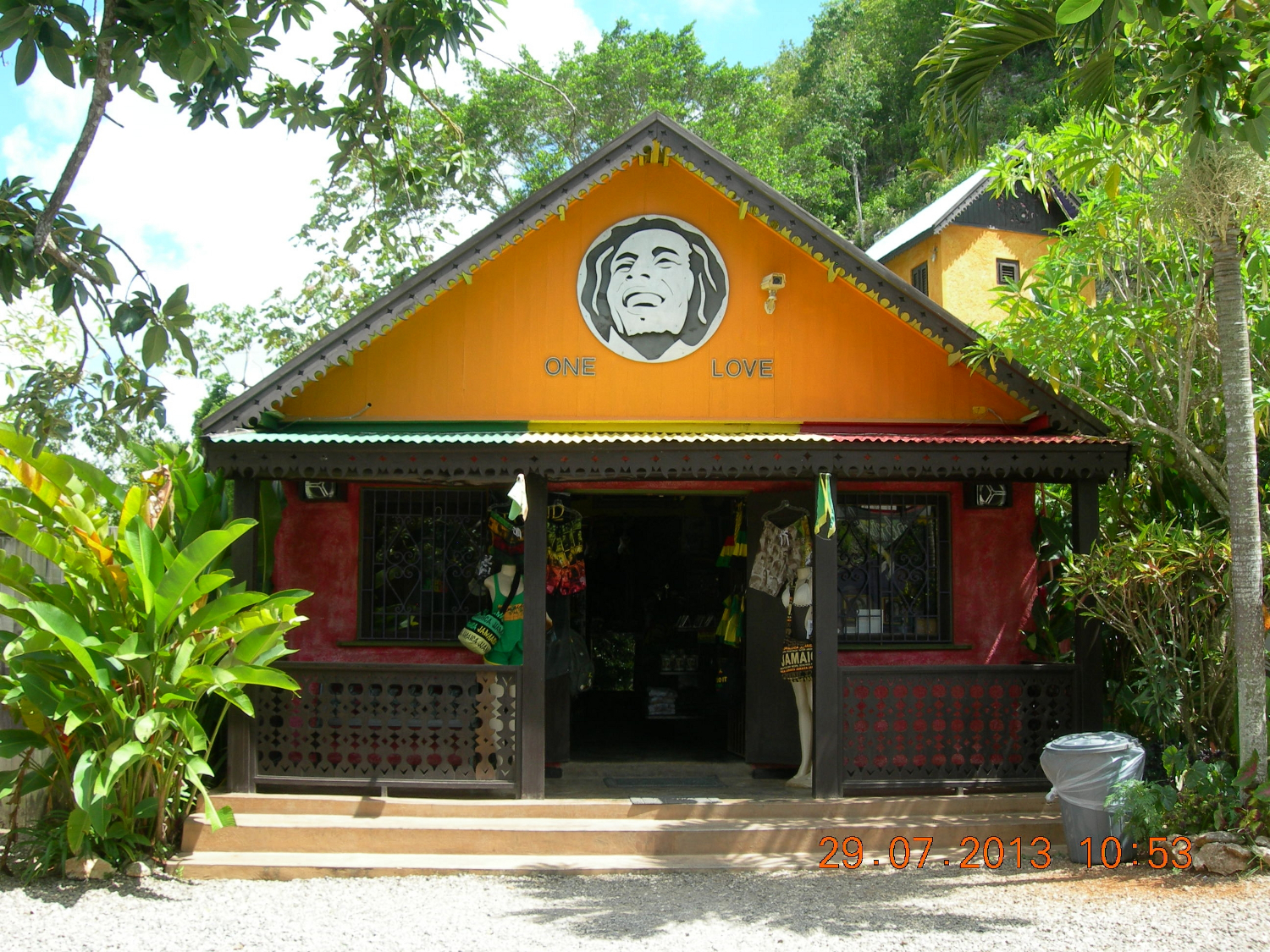 The guide Dan had was wearing the woolen cap and was looking very cool. He was not allowed to smoke, but he drink tea.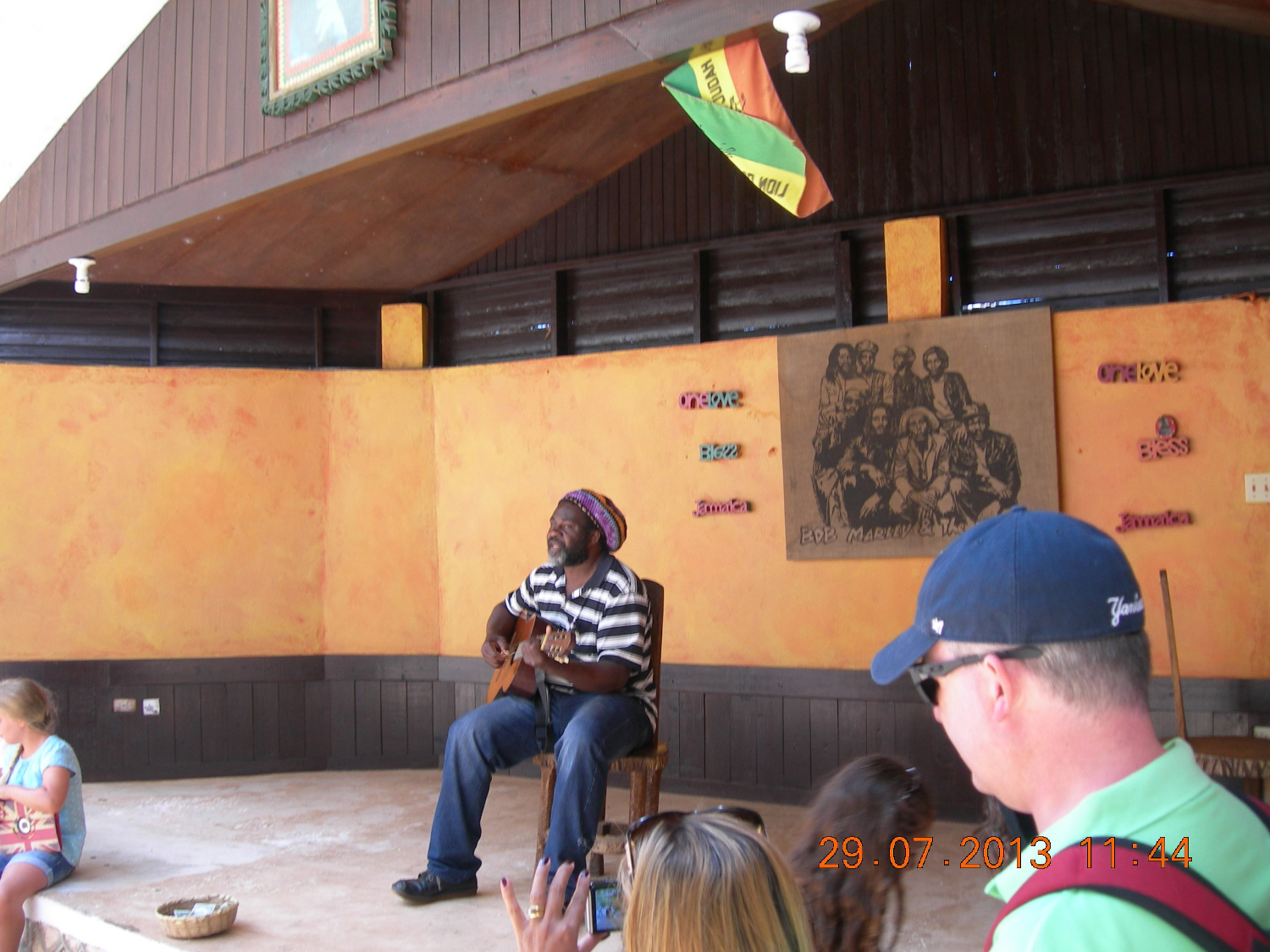 We already showed you a photo from inside Bob Marley's house and one with a view from his house. Now, I'm inviting you to see many more photos, courtesy of Dan and learn more about the museum from the article.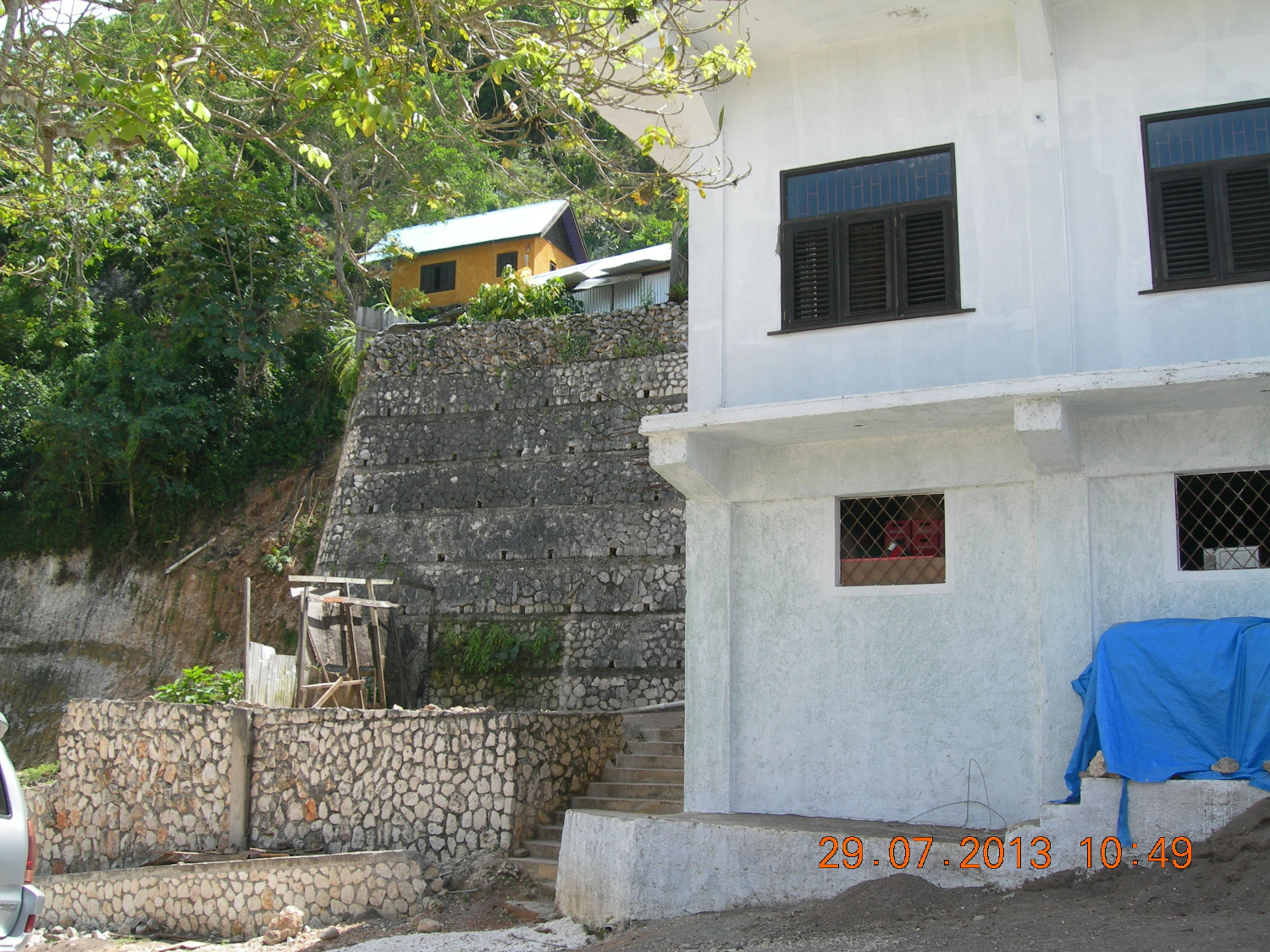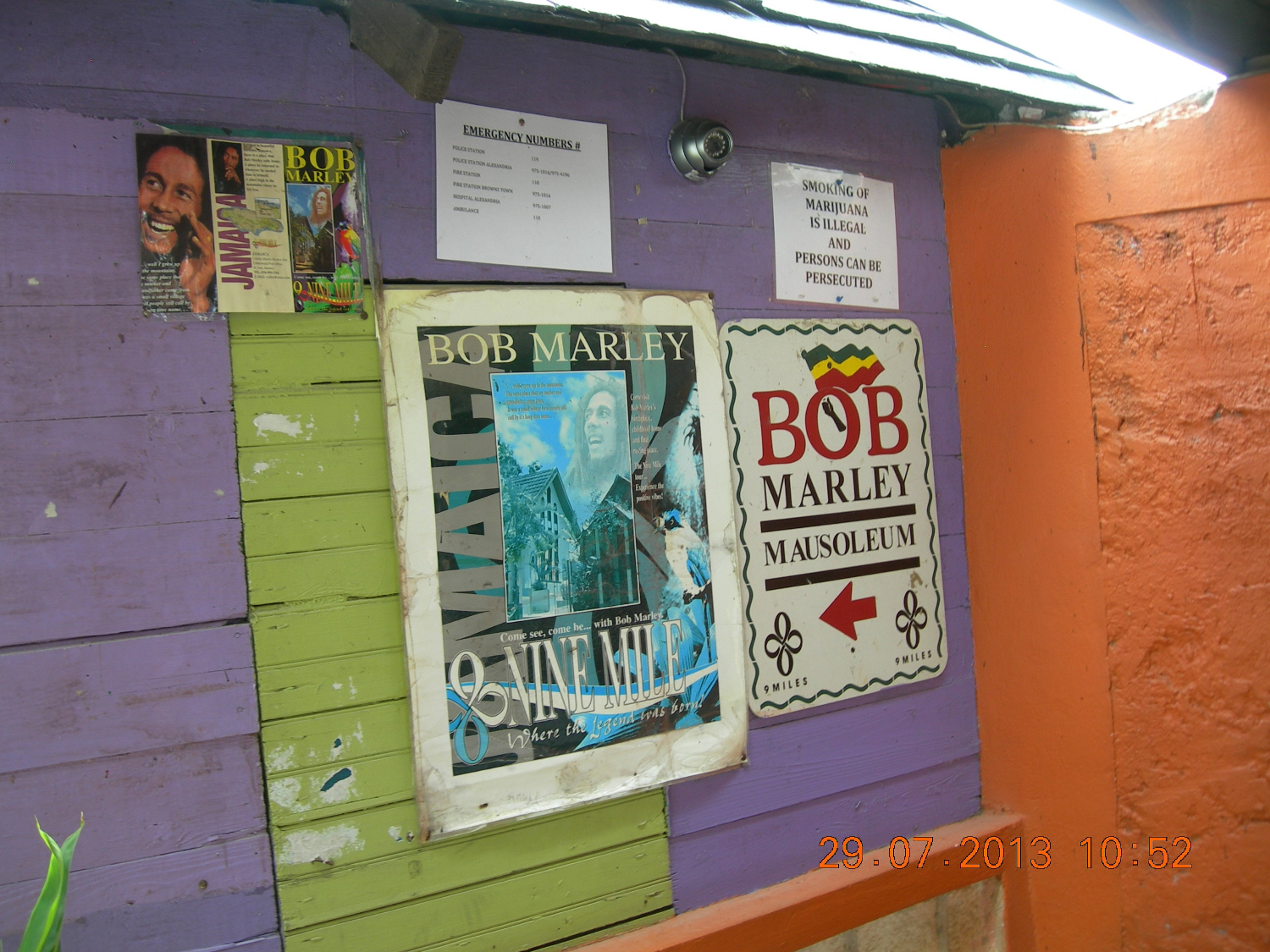 Located on 56 Hop Road, Kingston 6, The Bob Marley Museum in Jamaica is a great place to visit if you liked the artist or are curious about the reggae music.
More than that, you'll discover Bob Marley beyond the music side of his life.
You'll discover his achievements, what he influenced, what he liked and disliked.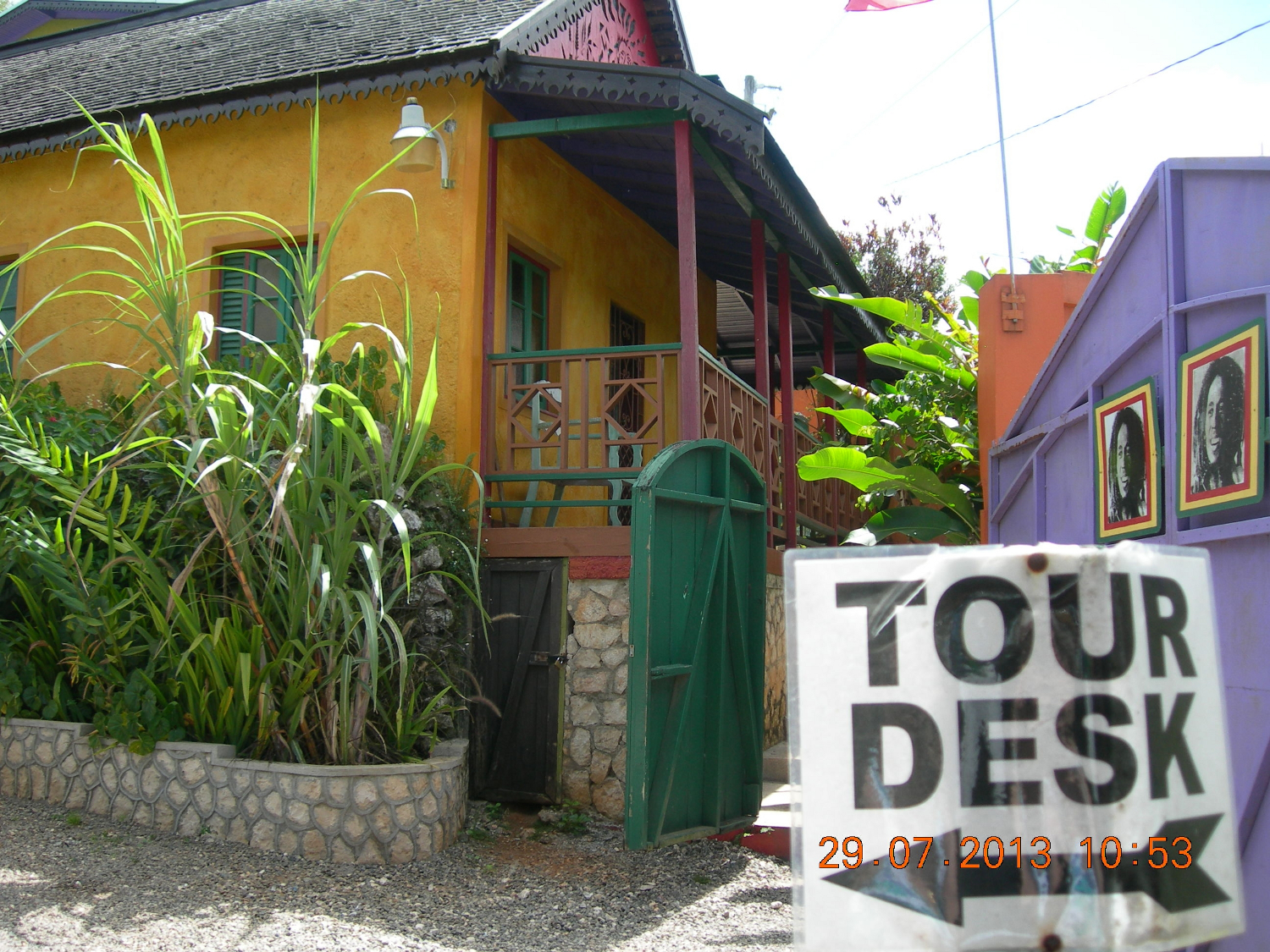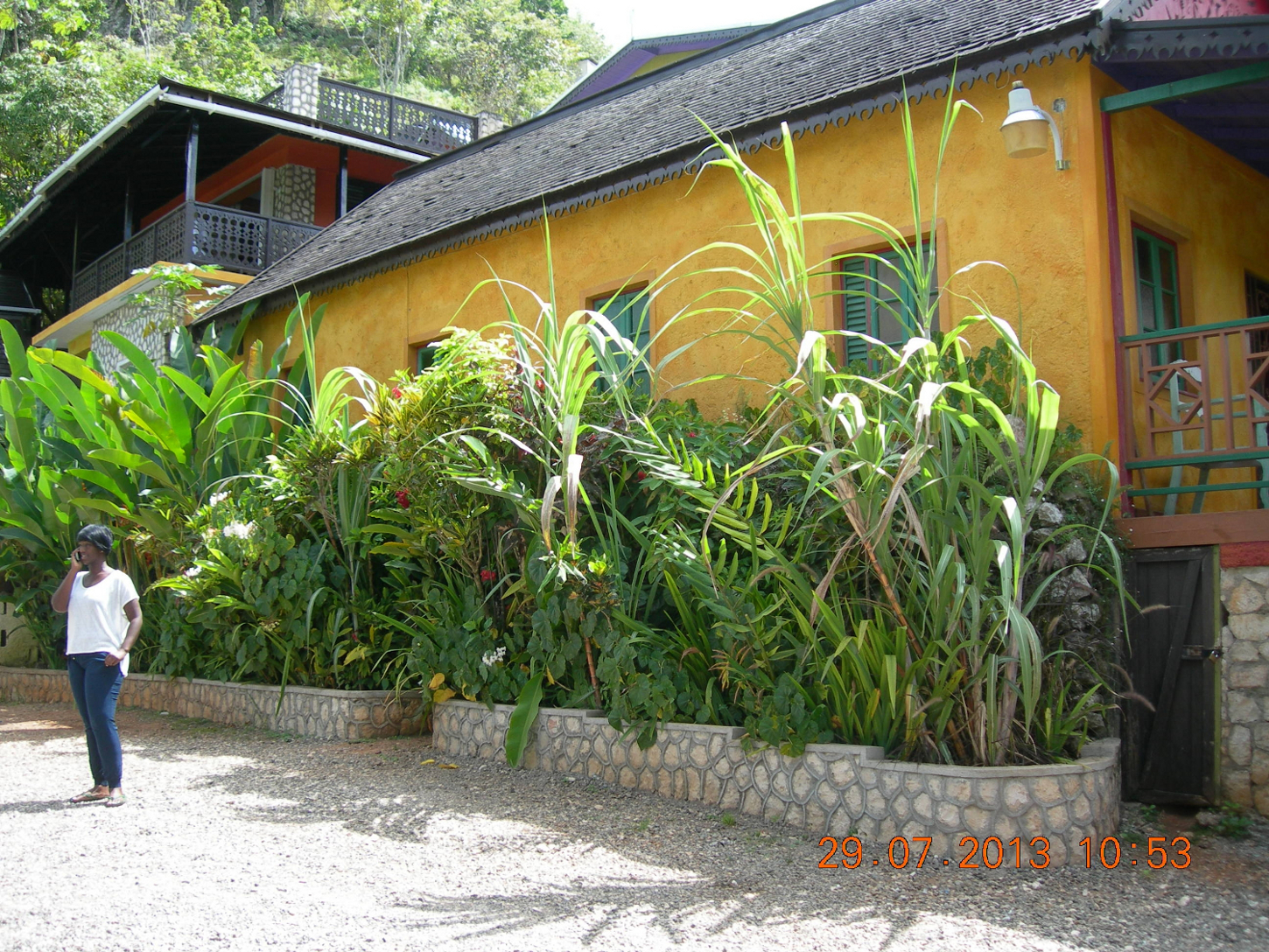 One of the great things about visiting the Bob Marley Museum in Jamaica is that you'll be able to also see the recording studio that he had back in the day.
You'll see numerous disks on the walls and numerous objects that belonged to him.
But, beyond the objects, you get to know the man. And that's the most important things and the biggest win of visiting this museum.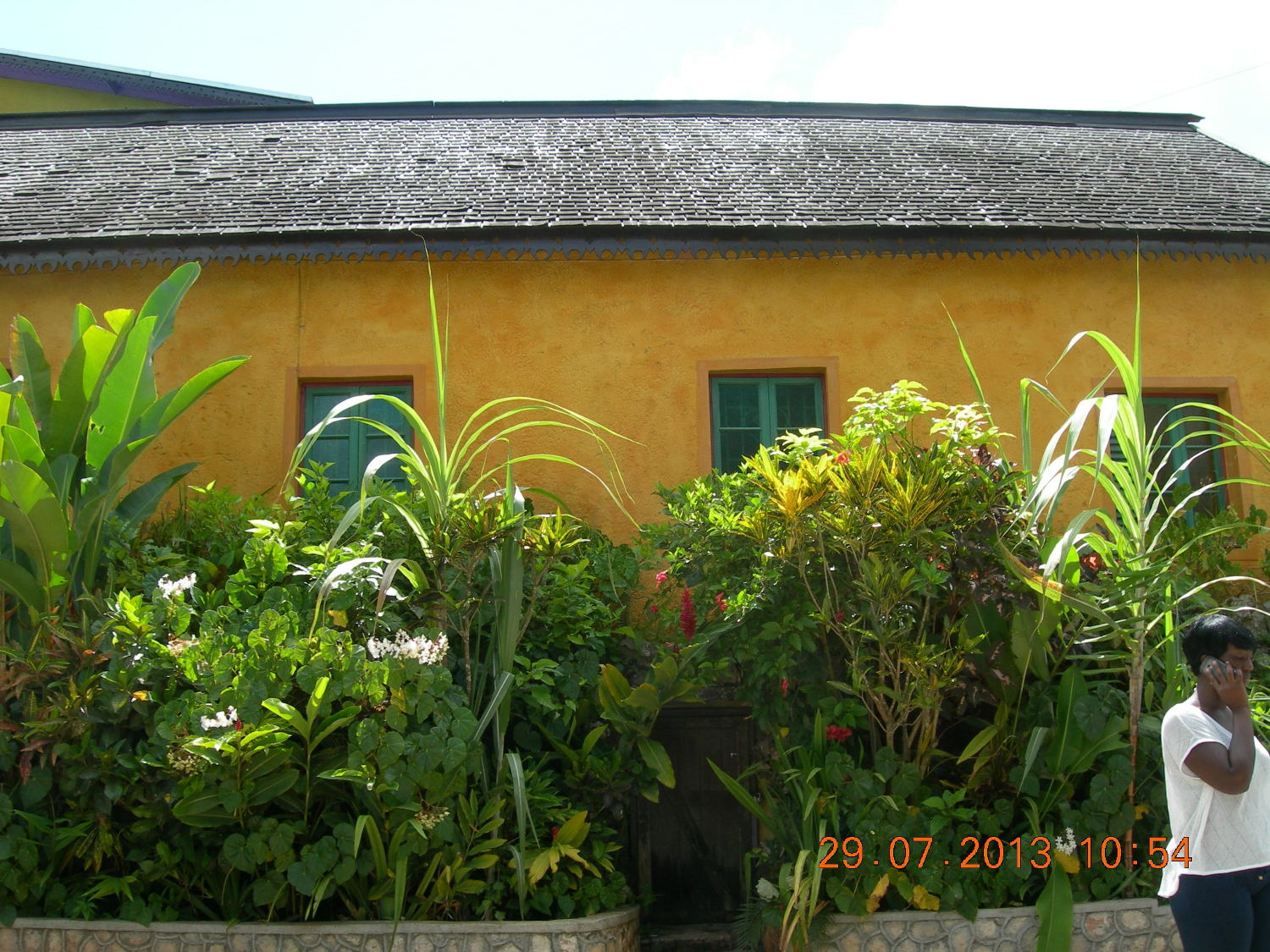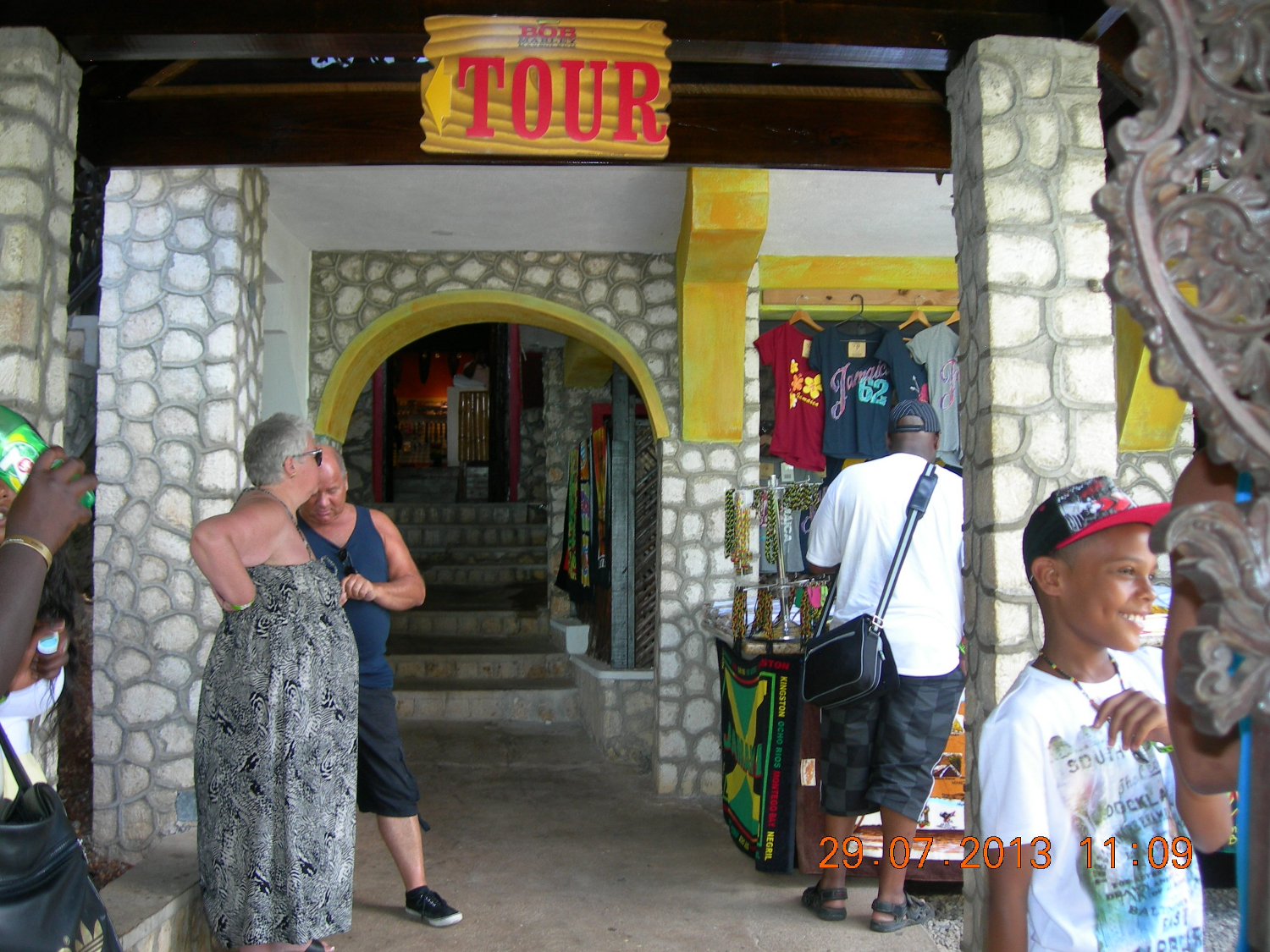 There is also a Bob Marley Museum gift shop where you can buy numerous objects to remind you of the visit here and of Bob Marley himself.
All in all, if you visit Jamaica, you should also include a trip to the Bob Marley Museum on your list. It's worth it.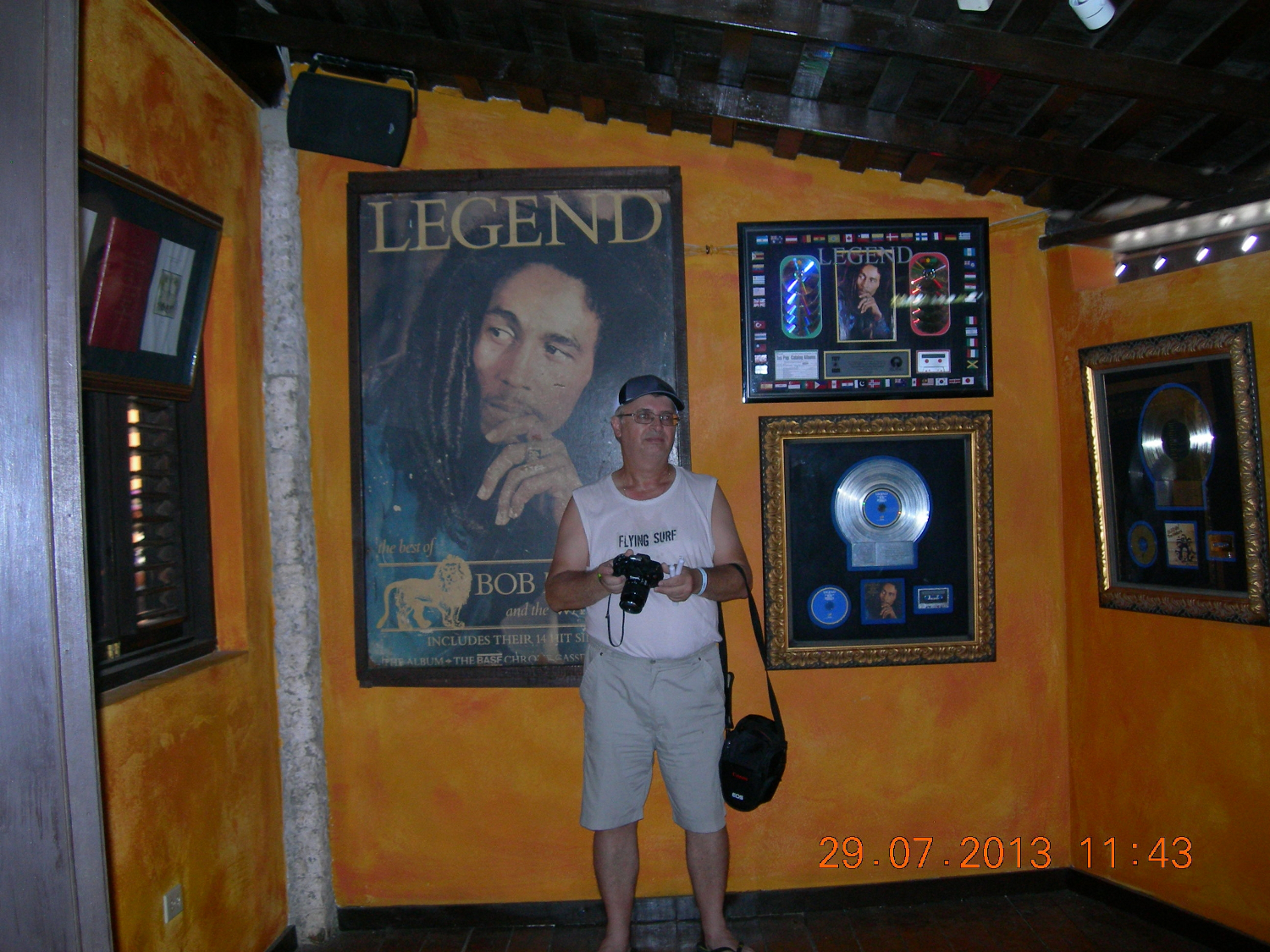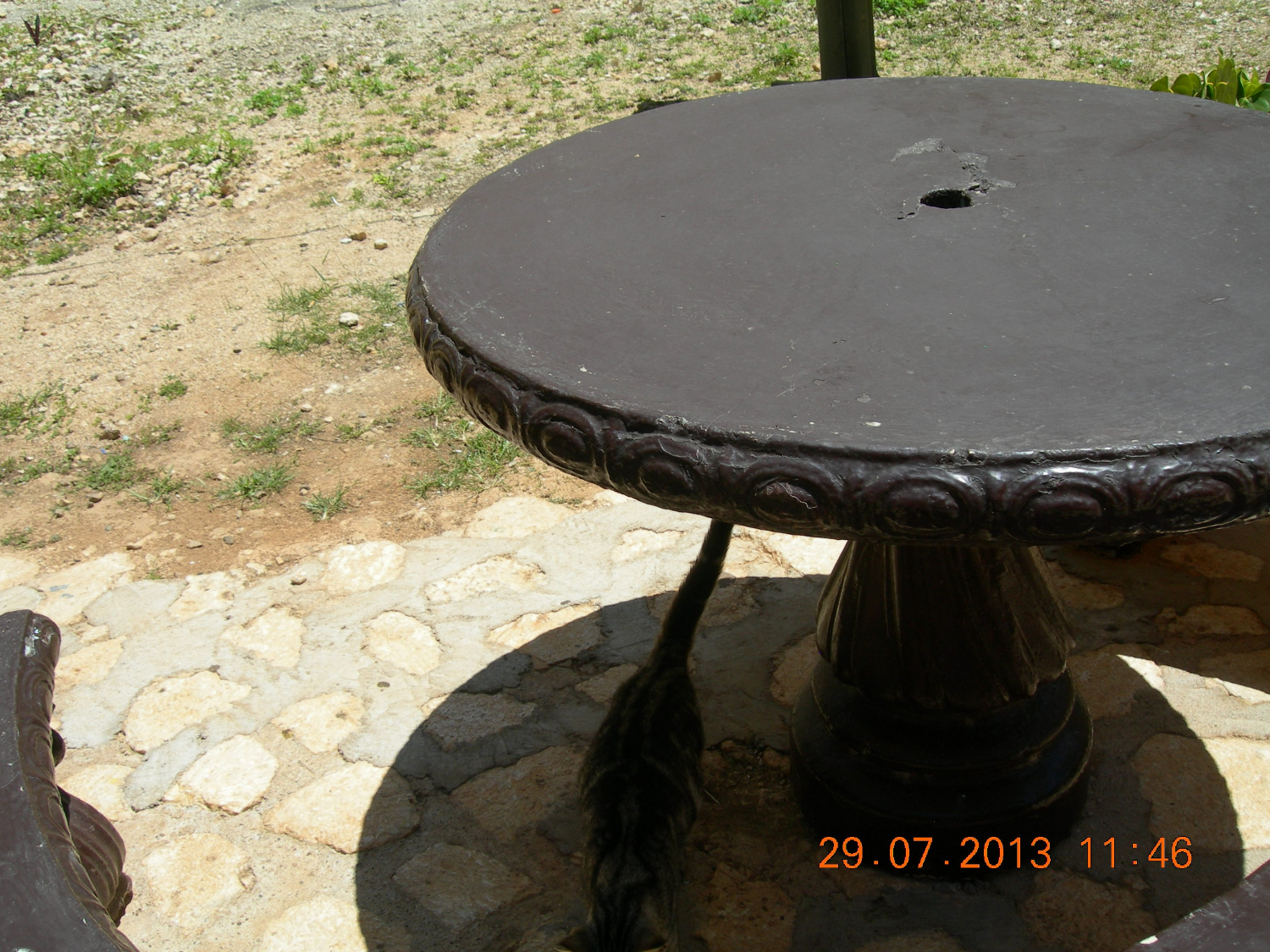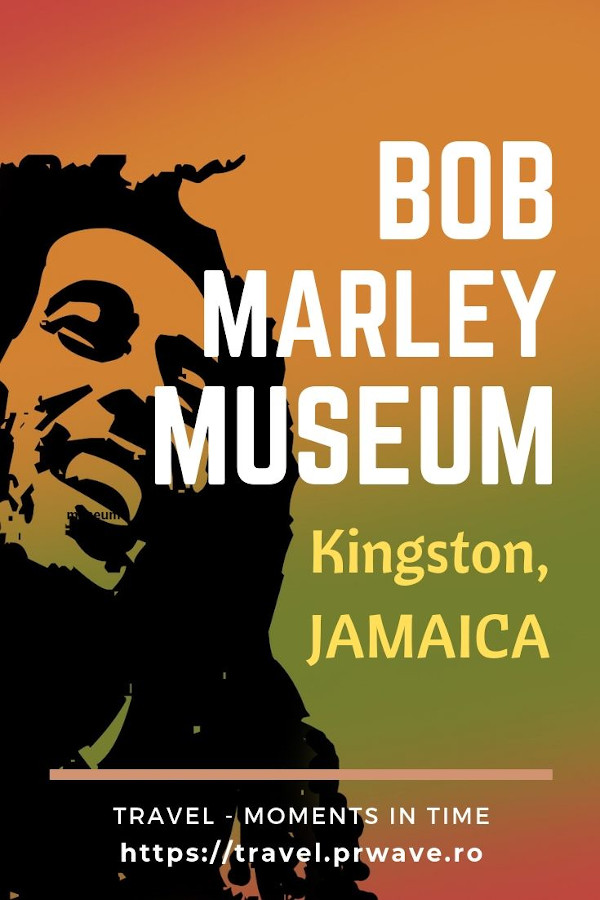 photo source for this pin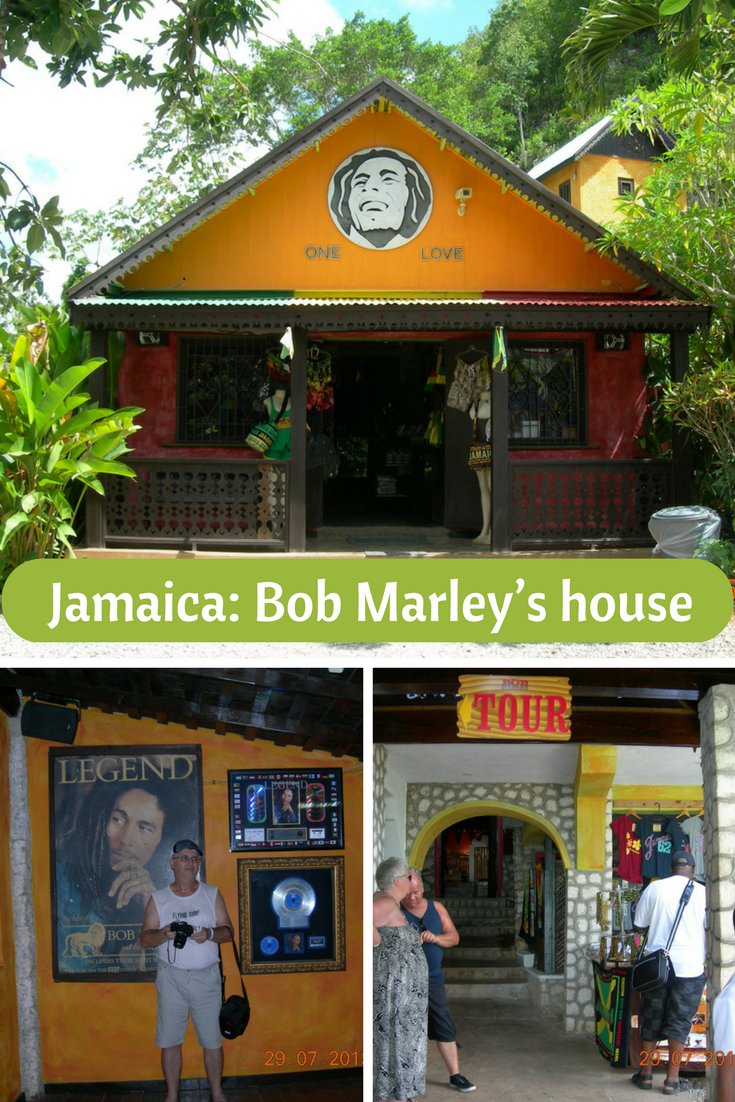 Save