Places to Stay in Venice – Hostels, Hotels and Apartments
The "City on Water", is one of the most beautiful cities in the world. It is a picturesque postcard and you want to enjoy your next stay in Venice. Here are a look at some of the different options of places to stay next time you visit Venice.
Hostels
Venice caters for all different types of travellers. There are many hostels available to suit those on a budget. The Ostelle Della Gioventu in Venice is part of the world wide Hostelling International Association. It is located on Giudecca island in the centre of Venice and is a refurbished grain store. There is an in house bar, free WiFi too, linen is included and there is luggage storage as well.
For those looking for a lively hostel, check out Venice Fish, located in a 16th century Palace. They have an age limit of 40 years old to make sure it is young and fun. They state on their site that if you are not a social person do not book your stay with them. Venice Fish is centrally located, in the Cannargio district only 10 minute walk form the Santa Lucia Train station.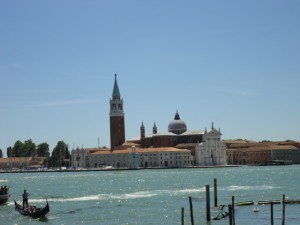 Hotels
Hotel Al Ponte Mocenigo has great reviews on tripadvisor. A 2 star hotel, situated in central Venice, overlooking the Rio di San Stae. The hotel has a private courtyard. The rooms are elegantly decorated with 18th century style furniture. Many people who have stayed there have liked the fact it is a blend of old and new. They can also organise trips around the islands for tourists. The Intercontinental is a 3 star hotel on the Lista di Spagna, close to the central train station. If arriving by train, it is handy to be near the station, to avoid dragging your suitcases up and down the stair bridges. The hotel is right on the Canal Grande and close to the Piazzale Roma. It is the ideal place for shopping and is near many bacari (traditional Venetian snack bars).
Apartments
There are also a wide rage of . They range from as little as €94 euros a night which can sleep up to 4 people meaning it only costs you 23.50 per person, great value for money.  Some of the apartments have a water door, giving you instant access to your very own water taxi. For those travelling in a large group, there are some Venice apartments for rent that sleep up to 8 people and are located in San Marco, right in the heart of Venice. Many of the apartments come with air conditioning, dishwasher, washing machine, microwaver and internet access.   Some of the apartments also have a terrace, allowing visitors to dine outside.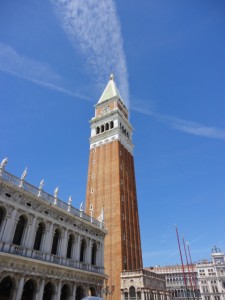 Venice has a wide range of accommodation to suit any traveler. Before you head over to the "City on Water", make sure you book your accommodation well in advance, to avoid any disappointment. If you are a large group, you may want to check out the range of Venice apartments for rent which can work out much cheaper than staying in a hotel.