Four Tips for Keeping Cool in Florida
Every year, a huge number of tourists head to Florida for the holiday of a lifetime. The Sunshine State has so many attractions to offer visitors, from some of the world's most exciting theme parks to a series of golf courses that will delight players of all handicaps.
During the height of the summer months, however, Florida can become more than just warm. The humidity levels can go through the roof, and this can represent a genuine problem for tourists, especially those who come from countries with a cooler climate. If you're planning a visit, here are four tips to keep your cool when the temperatures rise.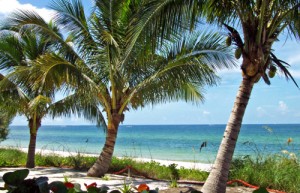 Take to the water
If you're staying in a rented holiday home, be sure to book one that has a swimming pool. Most houses will have them, of course, but some smaller properties and many apartments won't. There are times when the heat can only be alleviated by a quick swim, so if you are able to enjoy a dip whenever you are at the house, so much the better. Of course, if you are staying at one of the many hotels in the area, there's a good chance that a swimming pool will be available throughout the day.
Retail therapy
Most of the stores in Florida will be air conditioned, so they offer customers a great chance to cool down while scouring for bargains. Everybody likes to do a little shopping when they're on their vacations, and the huge malls and superstores in the Sunshine State are more than happy to welcome tourists at any time, even if they're mostly going in there just to cool down.
Visit a water park
The various theme parks that are dotted throughout Florida are great fun, of course, for visitors of all ages, but they can also be pretty exhausting. A long day of enjoying the rides, and queuing up for them, is always going to be tiring, so it's a good idea to spread these visits out during the stay. A day at one of the water parks is also hugely enjoyable, and represents a genuine chance to remain cool and refreshed, even if it's more than a hundred degrees in the shade.
Try the OJ
Florida is famous for many things, from theme parks and alligators to Everglades and snakes, but if there's one thing it's perhaps best known for, it has to be orange juice. In the Sunshine State, it's served extremely cold in tall glasses, usually with a generous serving of crushed ice. It provides the ultimate cool-down, so be sure to enjoy it with every meal.
David Showell is from the UK and has visited Florida on several occasions. He works for //www.comparecarrentals.co.uk.