Photo(s) of the week: Collection dolls exhibition in Bucharest
In a recent weekend, in Bucharest, Romania, was organized a Collection dolls exhibition.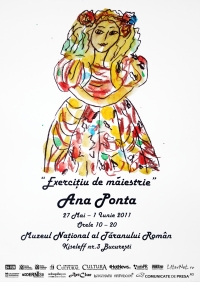 The dolls that were exhibit were created by Romanian artist Ana Ponta.
Passionate about culture field, dear Valentina went at this exhibition and took some photos – and we are very happy to present them to you here too.
As you'll see, there are photos of dolls from different stories for kids – Pinocchio for instance – but there are also other dolls. But I'll let the photos speak.