Great in Bucharest and Romania: see movies in their original language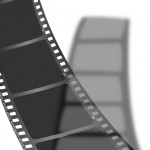 One of the things I truly love about Romania is that in my country the movies are not dubbed. You can actually enjoy hearing the original voice of the actors – while have subtitling for what they are saying.
I think this approach is indeed a good thing for it helps also to learn and exercise a foreign language. I'm not ashamed to admit that in this way I learned English! By listening to music and trying to understand it, by hearing movies. And yes, though I didn't study English in school, when I took an exam at the college to establish my level I was very close to the advanced group!
Leaving this advantage aside, keeping movies in their original language (no matter if that is English, French, Spanish, Italian etc.) is a good thing for tourists too. If you are in Bucharest for a pleasure vacation or with business and you want to take a break and see a movie you can do that. If you understand English (or the language of the movie) it's simple. You can enter any cinema and enjoy yourself.
And there's more. There were times when movies had their premiere in Bucharest in the same day as the movie had its premiere all over the world. Are you going to be in Bucharest when a movie you want to see is launched? You won't lose it! You'll simply have to choose the cinema you'll watch it in.
Regarding cinemas, we have plenty of those.
There are cinemas where you can see a single movie – like Patria, Scala, Cinema PRO (these are located between Romana Square – Piata Romana – and Unirii, Cinema PRO is at Universitate) – or you can choose a cinema inside of a mall.
The malls' offer is quite impressive. There is Mall Vitan – the first one in Bucharest – that has a cinema called Hollywood Multiplex. There are Plaza Mall where there is Movieplex Cinema and Afi Palace mall – towards Bd. Timisoara, Drumul Taberii neighbourhood – where there is Cinema City. You can watch here movies in regular format or 3D. Also, in Afi there is the Imax – a cinema concept that attracts people. There is also Liberty center (Progresului/Rahova neighbourhood) – where The Light cinema offers regular movies, 3D and also 6D – quite an experience! There is also City Mall (with Cityplex) and a recent one – Sun Plaza (located in Piata Sudului) – also with Cinema City.  And there will be some more malls open in the future!
You can also choose to see movies from your car – in open space – for there is a drive in cinema in Baneasa Shopping city (a big commercial complex in the north part of the city) too!
There is a cinema at a Auchan hypermarket too – at the first floor of the complex.
So you have where to choose from. Different experiences and, more important, many cinemas, many movies just waiting to be watched in Romania's capital.
I truly believe that this is a special characteristic of Romania (for anywhere in the country, in any city it's the same thing) and of Bucharest. Moreover, you can watch TV shows and movies in the original language in your hotel room. And that's important! For instance if you go to Vienna you won't be able to do the same thing. All the programs are in German – and actually it was very strange for me to see a movie I knew in the original version and hear it doubled in German. Not the same feeling. It was unpleasant not to be able to hear the original voices. A part of the movie's charm was lost. And yes, I love Vienna. But in my country and in Bucharest you'll be able to fully enjoy watching your favourite programs and see movies. Isn't that great?