Mövenpick Hotels to Reach 100 Hotels Worldwide
Mövenpick Hotels & Resorts prepares to manage it's first Mövenpick hotel in Paris, Neuilly. Also, by opening 11 new hotels, the company will reach 100 hotels in the world.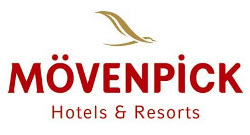 The operations at the hotel in Paris – currently branded as Courtyard by Marriott Paris Neuilly – will start under swiss management and brand from January 2013. According to the official press release, "A multi-million-euro renovation of the hotel is scheduled to take place next year increasing the number of rooms to 282 including 29 suites. All rooms and bathrooms will enjoy a complete remodelling and be given a fresh, airy, contemporary ambience accentuated by special features and soothing colours.
The hotel will continue to be open throughout the floor-by-floor renovation with minimal disruption and the makeover will be finished in 2014.".
The new hotels that will make the portfolio number reach 100 hotels all over the world, are in France, Egypt, Tunisia, Morocco, China, Indonesia, Malaysia, Bangladesh and Thailand. "The upscale hotel company of Swiss heritage now has 69 hotels in operation and 31 in development of which nine will open this year" mentions an official press release.
The new hotel list is (as announced in the same press release):
From April 2012, Mövenpick Hotels & Resorts will take over a 298-room upscale Red Sea property in Sharm El Sheikh, Egypt.
In Morocco the company will reopen a new 380-room hotel in Marrakesh in 2014 following a multi-million-euro renovation this year.
An architecturally stunning low-rise hotel in the Tunisian desert oasis of Tozeur will be operated under the Mövenpick Hotels & Resorts brand from 2013 following a major refurbishment.
On the white beach of Djerba island in Tunisia, a 255-room hotel is presently undergoing a multi-million-euro refurbishment before being reopened by Mövenpick Hotels & Resorts next year.
A new 350-room hotel in Chifeng, Inner Mongolia, China, designed by Hirsch/Bedner & Associates will be opened by the upscale Swiss hospitality company in 2015.
On Hainan Island, South China, the 380-room Mövenpick Resort & Spa, Phoenix Island, Sanya, will be launched in 2013.
The 270-room Mövenpick Resort & Spa, Jimbaran, 200 metres from one of Bali's most popular beaches will be the Swiss company's first hotel in Indonesia when it opens in 2014.
In Malaysia, the company's new 250-room resort will be based on Pantai Pandak Beach on the South China Sea coast and be launched in 2015.
The company's entry into Bangladesh will be heralded by the opening of a 280-room resort on the sandy sea front of Cox's Bazar, the longest beach in the world at 124 km.
Towards the end of this year, the company will open a 26-villa boutique-style resort, surrounded by lush tropical gardens, in Samoeng, Chiang Mai, Thailand.
From January 2013, the company will manage its first hotel with 282 rooms in Paris' exclusive suburb Neuilly.