Holiday Accomodation Alternative: The Mobile Home Experience
Are you tired of cramping into hotels whenever you're in a holiday? Would you want to take the comforts of your home whilst enjoying a whole new scenery and atmosphere? Then your luck is about to begin. More and more people around the world are ditching the old type of holiday accommodations like hotels and going for a homier feel. This is the attraction of mobile home holidays.
Trying out this new experience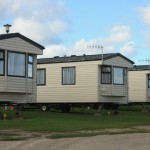 If a mobile home holiday is a new experience to you, fret not because majority of people are not aware of what a mobile home holiday is.  A mobile home, as referred in this article, is a factory built home permanently attached to a certain area. In case of mobile home holidays, a mobile home is installed in a prime location which can be a resort or a park; these locations usually have the potential to be prime tourist spots.
A mobile home holiday is best for the family because mobile homes are more spacious than hotels. At the very least a mobile home has one room allowing for maximum sleeping capacity. Not to mention that it is cheaper than hotels.  Because it is a mobile home, it has the amenities that are usually found in your actual home like a functional kitchen; vis-à-vis hotels where you are not allowed to engage in basic kitchen activity. Being able to cook while on a holiday will allow you to save on money on eating from fancy restaurants especially if you're travelling with a group.
The itineraries of booking mobile homes
If you're interested in trying out a mobile home holiday, then it is advisable to go online to make some bookings. There are specific business entities that are doing transactions online and focusing mainly on providing mobile home holiday packages. Some of these websites will present you with options as to places to go to and the type of mobile home to book. The price of renting a mobile home will depend on its sleeping capacity. Thus, if a mobile home has a higher sleeping capacity, it has a higher rent value.
Another factor that could possibly influence your mobile home holiday booking is your holiday destinations. Not all prime holiday locations accommodate mobile home holiday activities. By accessing websites that offers mobile home holiday services, you'll be able to choose from different places around where you can spend your holidays. Naturally, if your destination of choice is Spain or France which are prime tourist locations; expect that the cost of such holiday might cause a dent to your budget.
In planning for your budget, you can also consider your flight details because there are websites that offers a customized mobile home holiday package which can accommodate flight details and airport pick-up transportation.
If you want to get the best holiday deals, you can opt to book for discounted packaged holidays. Almost all websites offering mobile home holidays have special packages with unbeatable discounts. You only have to be resourceful to find the best deals.
Final word: Economically Fantastic.
A mobile home holiday is one of the best holiday options for a family on vacation or just a group of friends looking to have fun because it's affordable, economical and new.