Online Booking Secrets: Tips in Getting Best Online Booking Deals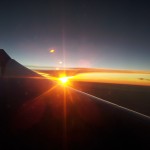 The travel industry is one of busiest industry in the world of commerce. It is a great market for investors and businesses to cash in long term profits. More and more businesses and investors are branching out to the travel industry by providing convenient services that caters to the traveler's needs.
One of the busiest business sectors in the travelling industry are transactions involving online booking. The traveler just need to surf the internet to know that there are millions of online booking websites that offers touring services, flights and hotels accommodations, just to name a few. The challenge to the traveler is how to get the best deals from booking travelling itineraries on-line.
Booking flights online can be a tricky activity.  If you're a frequent traveler you have to watch out for airline promos with limited offer period.  Airline companies are scheming bunch, they make sure that the best promos are on limited offer.  For this reason, it's best to keep yourself posted of the best deals.
Choose online booking website that has a universal reach; meaning it can book flights in almost all destinations around the globe. You can easily book your next flight on fly.co.uk. This online booking website can book you flights to and from Europe, Asia, Africa, Australia, South and North America. Other than the universal reach, choose to book flights with online booking websites that offer deals like discounted flight tickets or hotel accommodation packages. This way, the traveler can maximize the benefits he can derive from booking online.
Booking hotels and accommodations online
Another challenge the traveler has to face is booking online for hotels and accommodations.  In checking out hotel and accommodations website, it is advisable not to be lured by the flashy words and images shown on the official websites.  Oftentimes, these pictures and advertisement are misleading.  Experience tells us that the pictures posted from the official website can vary greatly from the actual site or product. Thus, it is best to make a little research on the hotels and accommodation you are eyeing to book.
If you're a budget traveler, it is advisable to book a hotel or accommodation directly rather than a travelling agency. If you book a hotel through a booking website, chances are you will be charged extra for it. On the other hand if you book the accommodation directly from the hotel or establishment you won't be billed for that extra charge.
Travelling can be a wonderful experience but it can also be a harrowing one for those who are not careful. When travelling don't just readily trust advertisements because advertisements are often misleading and self-laudatory. It is advisable to visit websites that posts travel tips and customer feedbacks.  What is important is to always be critical in booking flights or accommodations. Always choose package deals like packaged flights and accommodations because it's budget friendly.