Rome is one of those cities that have a rich history, but which also managed to adapt to new times and to find ways to be attractive for tourists and travellers. The old blends with the new and, from this ppoint of view, it is quite an experience to be on the street in a car near ancients monuments from way back when.
Today, we have movies, some books and documents telling us more about those ancient times or fictional stories with more or less historic truth, but captivating in the way they were written and through the stories they tell.
Rome is definitely a city to visit, by car or on long walks. Apart from the famous landmarks, you will find many other beautiful places, perhaps with fewer tourists, but just as fascinating.
Here's such an example, a street with buildings with lovely architecture. A narrow street in a sunny April day. And, this being said, I see, looking through my photos, that I do have to write and publish a more comprehensive article with many photos from Rome.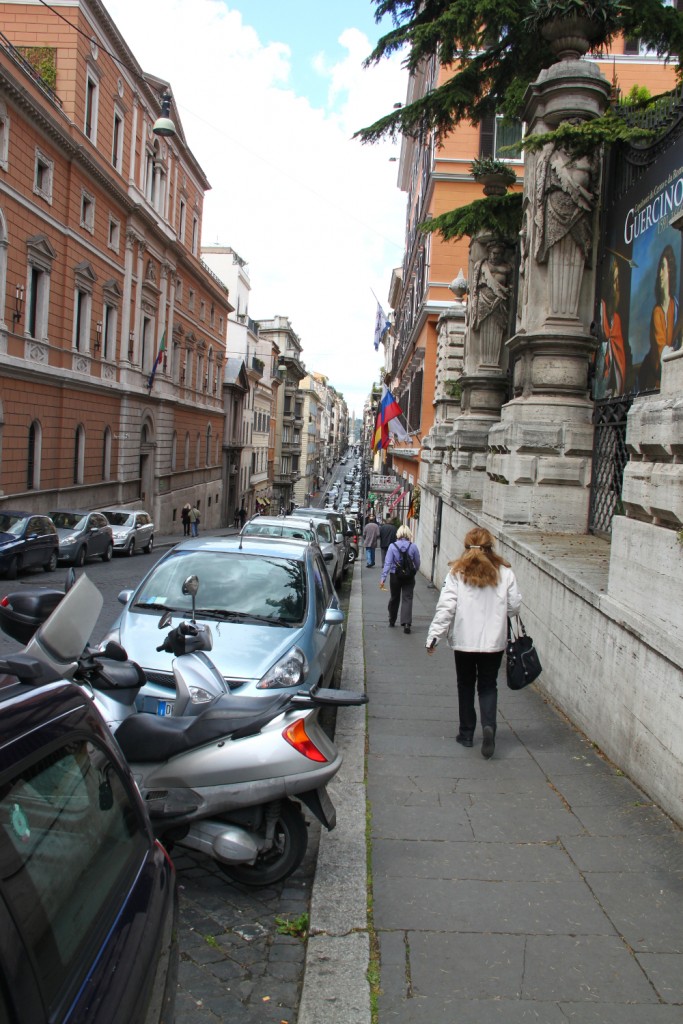 Have you been to Rome? Did you like the city?