Top Budget Hotels in Rome, Italy
Every now and then, we arrange for a trip outside town or the country in order to have some alone time with our families or ourselves. It is something that has been encouraged as gives you a chance for some synergism. With these sorts of trips, it is very important to draft a plan that will act as a guide throughout your trip. Part of planning also involves coming up with a budget most importantly if you are travelling on a budget. You do not want to go beyond your budget because there is still life after the trip vacation. Budget travellers are advised to check in with budget hotels because they'll meet their needs in the most economical way possible.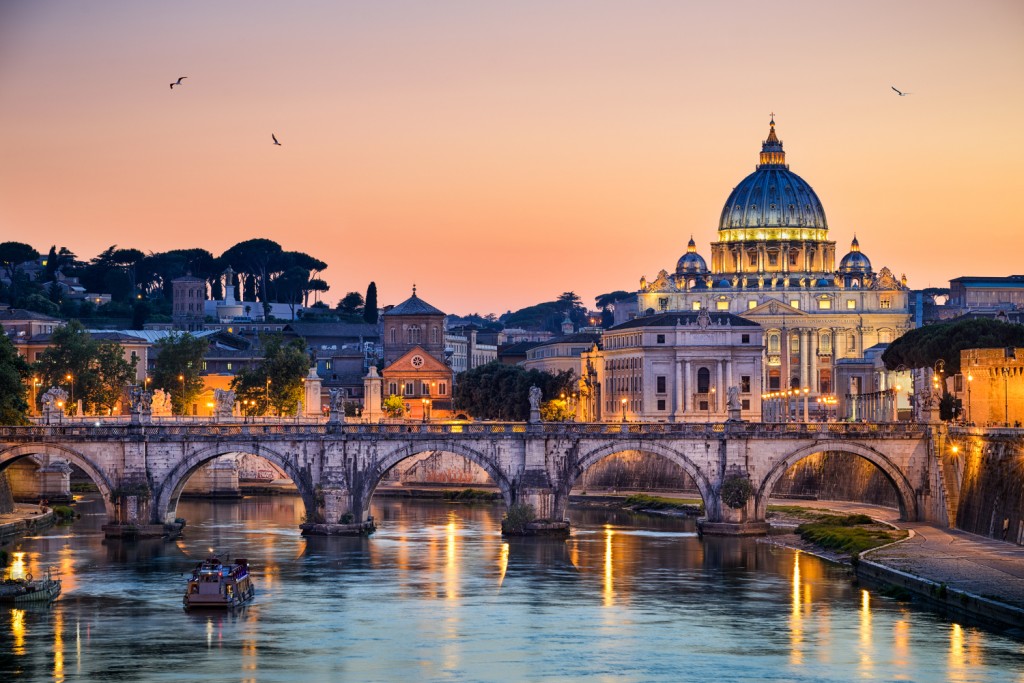 Night view of the Basilica St Peter in Rome, Italy, image from Shutterstock
If you are a budget traveller and have intentions of heading down to the city of Rome, you need to consider the following budget friendly hotels:
a) Casa Howard
In as much as the hotel is somehow slightly above the budget band, it offers you better services that cannot be matched by an ordinary budget hotel. Casa Howard takes on an extremely stylish face that will get your attention the moment you walk in. It boasts of having 10 exclusive themed bedrooms that will provide you with a comforting feel that will make you feel right at home. You will not even feel as if you are in a hotel. The feeling you get while in Casa Howard is that of being in an awesome Italian friend.
b) Relais Palazzo Taverna
Built on a 12th century fortress, the hotel prides itself for having 11 fabulous rooms that dominate the neighborhood of Piazza Navona. Once you get into the hotel, you instantly get a quirky and humorous feeling that is enticing to anyone. While in Relais Palazzo Taverna, you can also enjoy the beautiful sites provided by GelateriadelTeatro.
c) Hotel Santa Maria
Located in a very busy neighbourhood, Hotel Santa Maria offers the visitors with tranquillity. As you make your way into the hotel you'll be greeted by the fragrance from the orange trees that surround the hotel. The rooms are well decorated to give them an exclusive modern Italian look. If you are after anonymity and serenity, Hotel Santa Maria will offer you a perfect runaway destination.
d) The Beehive
Want to get away from the chaos of Rome, then you need to make your way to the Beehive. The Hotel is rated among the eco minded budget friendly hotels in Rome. The hotel offers travellers with a lot of adventurous travels courtesy of its American owners. The bathrooms have organic soaps, linens and shampoo which are all locally made to give the visitors a feel of what the Italians have to offer. Other facilities that can be enjoyed here include: outdoor gardens, a welcome lounge, massage therapy and yoga classes.
You can get more information about the top budget hotels in Rome by reading our top travelling blog that offers travellers with exclusive information about travelling.