London Best Kept Secret Small Hotels
London is known for many things and the range of luxury hotels in London is certainly among the city's standout features. Besides the luxurious hotels, the city also has a reputation of being one of the world's most expensive cities. In terms of attractions, no one can actually exhaust the city's attractions in a day. The historic museums, wonderful parks and the stunning structures are what put London in the world's platform. The beauty of London is that there is something at least for everyone; even the budget travellers can have something to smile about the lovely city.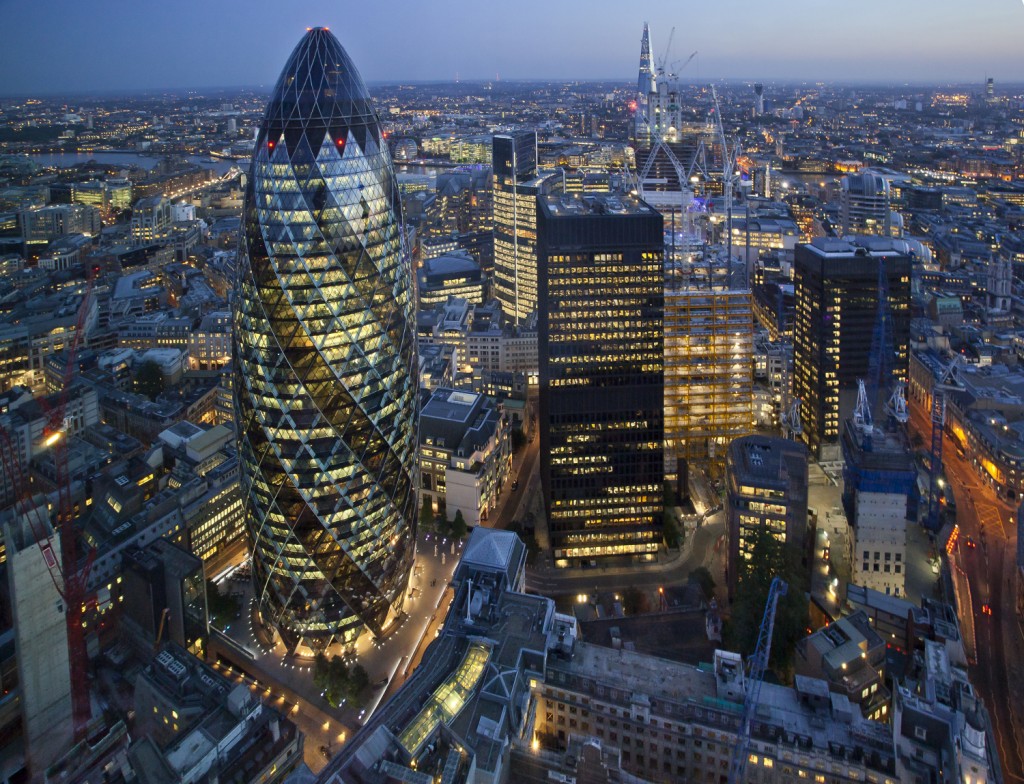 City of London Skyline at Sunset, photo from Shutterstock
Perhaps one of the least explored areas in London that is somehow unpopular to many travellers both the locals and the international travellers are the small hotels. These hotels are a treasure to London and will guarantee you all the comfort that you have been looking for. If indeed you are looking for a comfort, lovely and perhaps a charming environment, you need to explore these small gem hotels in London:
a) 5 Maddox Street
Drawing its inspiration from Asia, the suites take on a more of a flat design than ordinary hotel rooms. There are about 12 suites all of which have been decorated with a kitchen, a mini bar and if you are lucky enough you can get one that has a balcony to enhance your experience. To experience what the hotel has to offer you should be willing to part with $405 for a double room.
b) Milestone Hotel
Milestone Hotel holds the title of T+L World's Best Award. Its old fashioned country house look is what will entice you once you check in at the hotel. Do not forget to pay a visit to the Kensington Palace which is dubbed as the home for the newlyweds to explore the beautiful sites. The hotel is full of antique features that will give you a piece of the historical London. A double room at the Milestone Hotel goes for about $390.
c) Hazlitt's Hotel
Once a home to the essayist William Hazlitt, Hotel Hazlitt is basically a string of town houses that dates to 1718. The hotel has a library that will captivate you in many ways. Traditionally, authors who have visited this establishment and spent a night have left some signed copies of their work. A double room at Hazlitt's Hotel goes for about $260.
d) 20 Nevern Square
The 20 Nevern Square hotel has amazing features in the likes of hand carved furniture, tasselled curtains and overstuffed pillows that are all aimed at enhancing your experience as the visitor. Located in Earl's Court, the joyously maximalist hotel goes for about $125 for their double rooms.
e) Main House
Owned by a former DJ and safari guide Caroline Main, the four suite Main House hotel offers its visitors with piping hot coffee every other morning. Perhaps what is most unique about this hotel is that every item found in the hotel was handpicked by the owner. A double room at the hotel goes for about $175.