My "own" gifted retreat in the mountains – Casa cu Har in Cheia
Guest post by Roxana Pavel
Several years ago when Ana Maria, my best friend, told me she is going to built a hostel it was just a project, I was happy for them, we all use to tease them that we will be spending all the holydays there but that was than and that.
I don't remember when they opened; I didn't even remember my first time there but I do remember the story and the beauty of the place that until today is still embedded deep inside me.
The hostel looks more like a 3 &1/2 star hotel without the swimming pool but surrounded everywhere by the terrible beauty of the mountains. It is in a small and still untapped resort called Cheia that looks more like a normal village than a resort.
The hostel looks more like a huge house, beautifully done, with two porches – a bigger one in front and a smaller on one of the sides. No need to say that during the summer & spring getting up and drinking hot coffee among the flowers – that Ana's mother Miss Ileana plants-  and looking at the mountains is what the heaven should feel like.
There are two floors with eight rooms, most of them with queen size beds, 2 of them triple and by that I mean bigger and resembling a small apartment, a big living room and a bright dinning room with a lot of exotic furniture. Besides all modern facilities – TV in each room, mini fridge, hair dryer etc what impressed me is that each room has different colors and different furniture and I have to admit that my friend Ana did a designer's job decorating them. There is also an attic room that I love with one of the windows above the bed facing the sky.
The place is magical. I've seen it in spring when we went to gather snowdrops from the forest; I've seen it in summer when we went to long trips in the mountains; I've seen it in the fall when we were catching the last hot days combined with the amassment of the forest and I've seen it in winter when we went on sleight and survived through snow fights.
My husband fall in love with the place from the first time and when we go there he never wants to leave. We went there last week and it was bliss: white snow, fabulous food and boiled wine as well as a lot of fun.
We enjoyed our friends, made new friends with the customers staying there and let ourselves get swamped by the motherly hospitality of Miss Ileana, the mother of my friend, the boss and the soul of this place.
The name of the place is both fun and appropriate "Casa cu Har" – the gifted house but I'll just let the photos speak for themselves.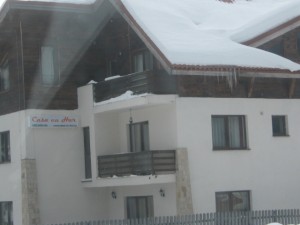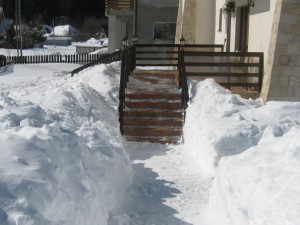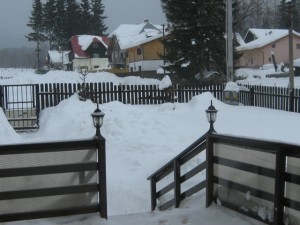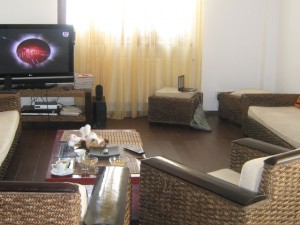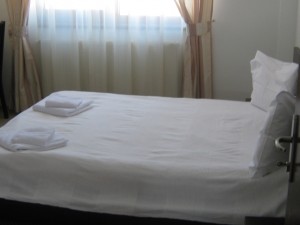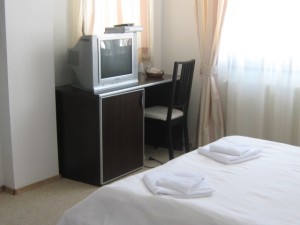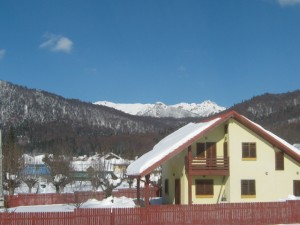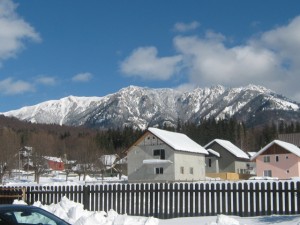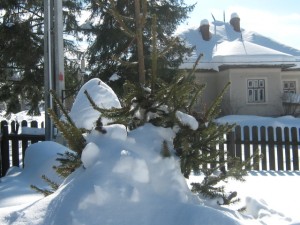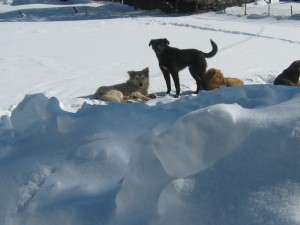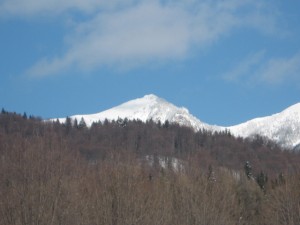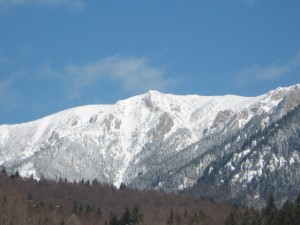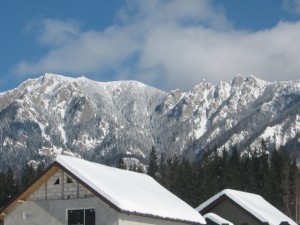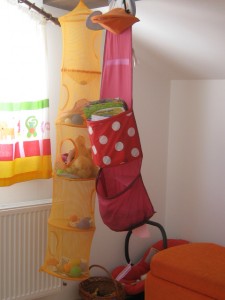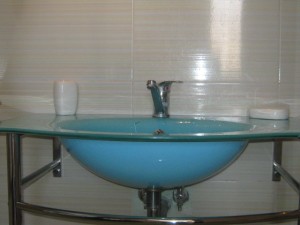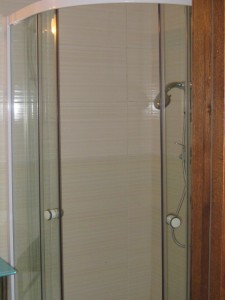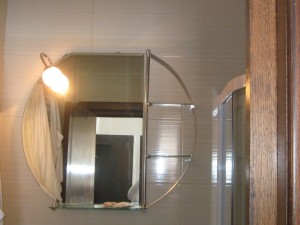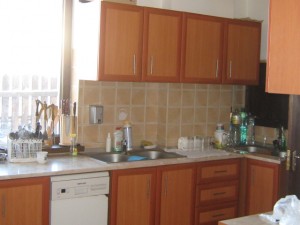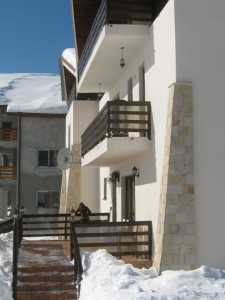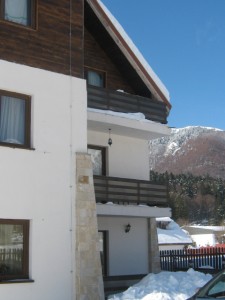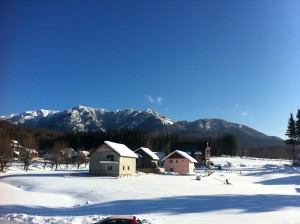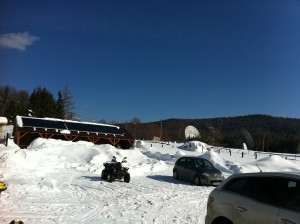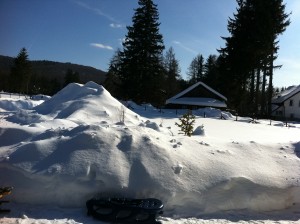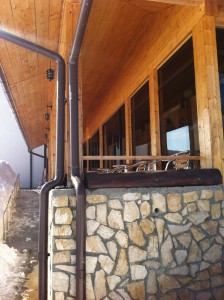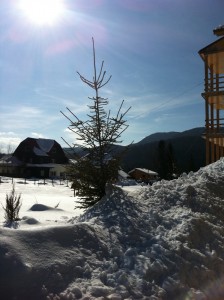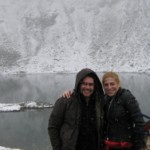 About Roxana Pavel: Roxana is director at a business& marketing consulting company – Anteea Consulting; has recently married and based on what Foursquare said has viewed 8% of the globe. Besides being passionately involved in her business as well as her family she always says she felt this need to elope from herself from time to time: "Travel is like an escape from time, space and from who I am. Whenever I am traveling I emerge myself so deep in local culture that right than I have no future, no past and no memory… for a brief moment I can change everything and the time stays still. This helps me recharge my batteries and live several lives in just one.