Some landings are done on a beautiful weather with a clear sky. Some on stormy weather – and some on a thick fog.
Andrei just experienced such weather at the Oslo airport last week.
It was not the type of fog that interrupts flight – though there are moments in which that happens. Just last week The Guardian reported the problems caused by the fog at the beginning of November; BBC also covered the topic, and The Guardian even posted a video with the fog.
Luckily, Andrei's flight was able to land safely – and was not affected by the fog (true he landed in Oslo, Norway not in UK where the disruptions were registered).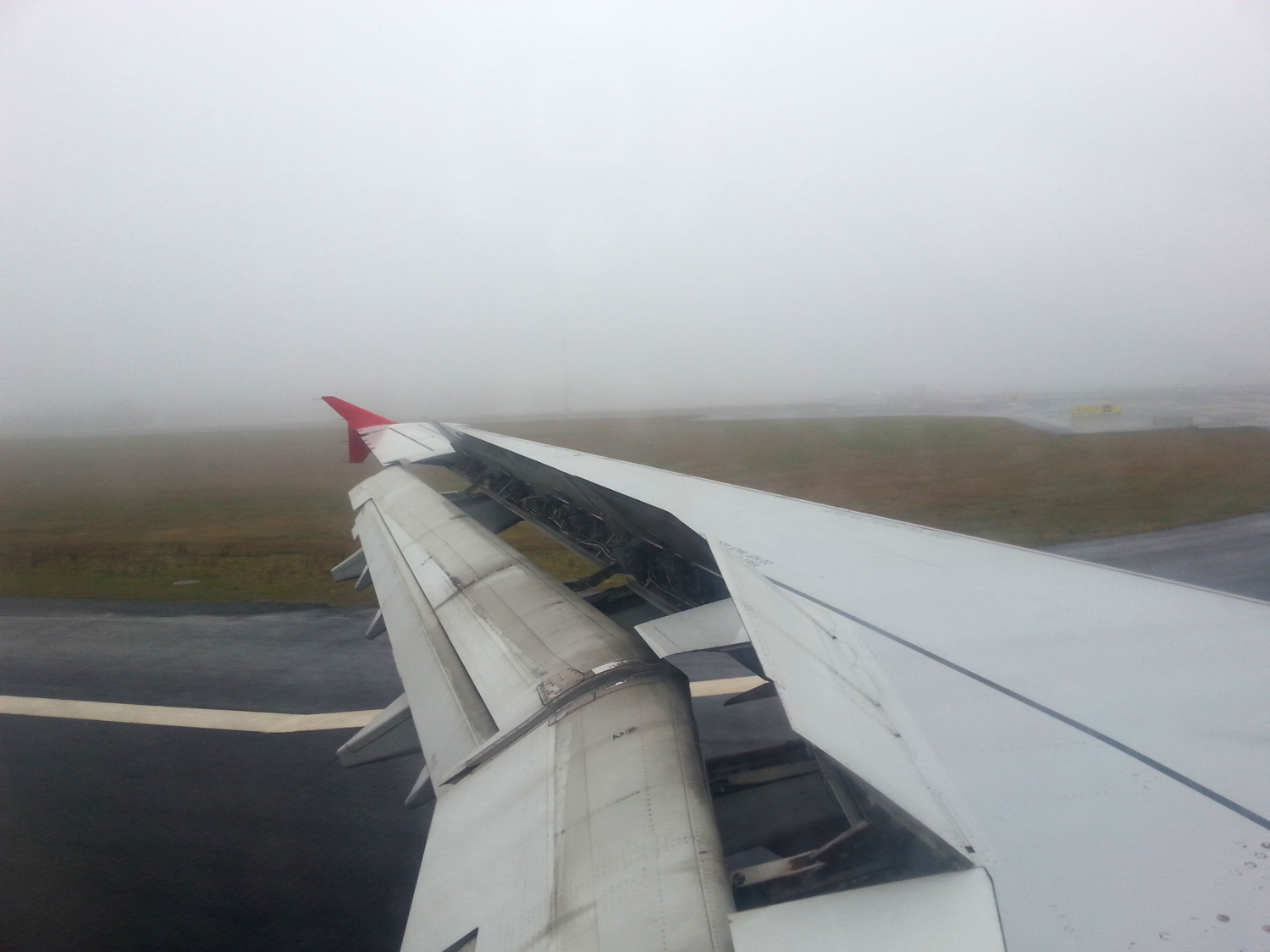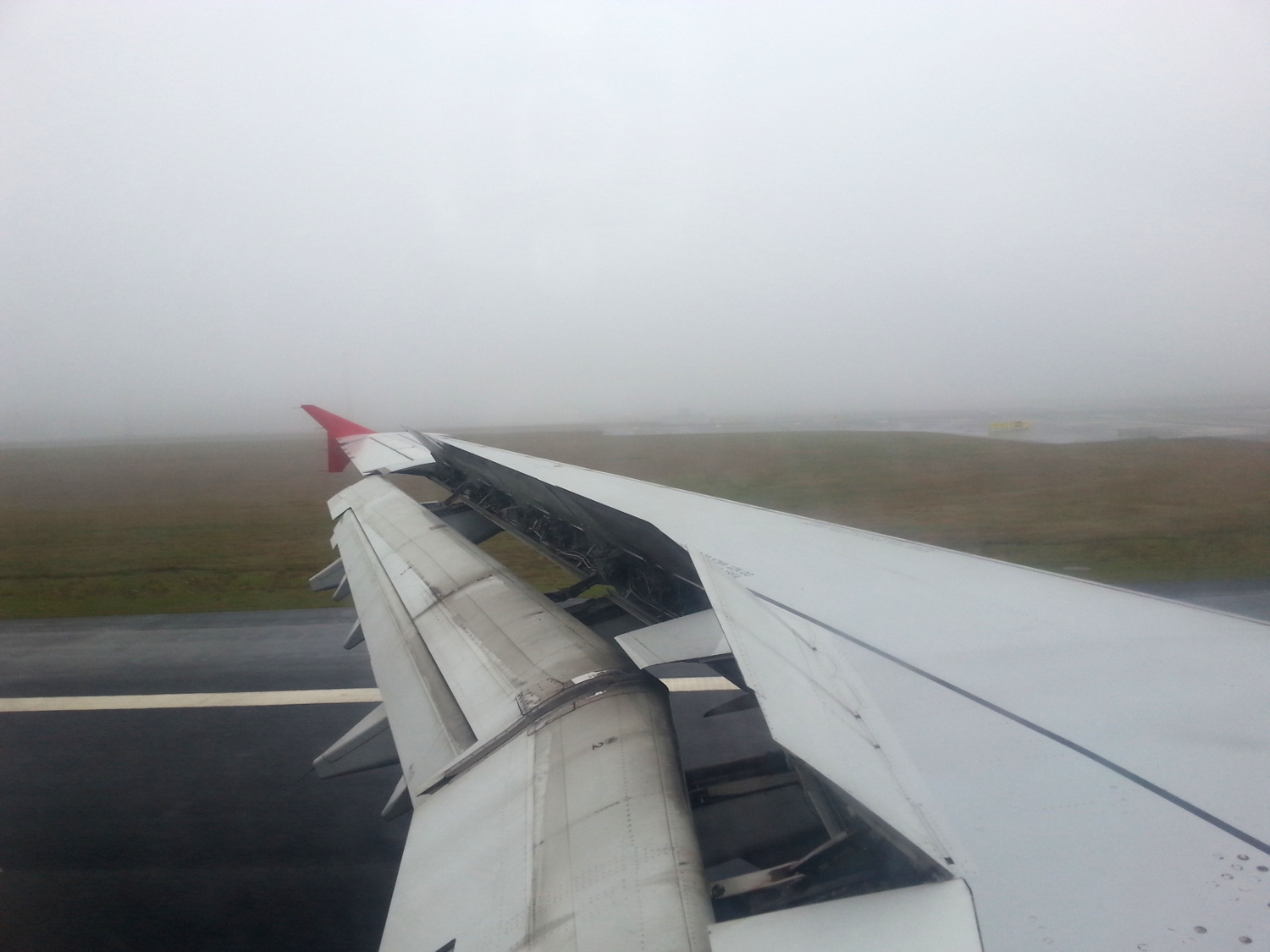 Did you land on such a fog?