Schiphol – past, present and future
Lately I found myself spending quite a lot of time in or through Schiphol, Netherlands' biggest airport and the fifth in Europe by number of transiting passengers (according to Wikipedia). So, if you also account for the fact that it has been the first place I set foot off a plane outside Romania some 14 years ago (seems like a lifetime…) you could say I have a particular fondness of this place.
There are many things that matter in an airport. It depends of course on every individual: some could fancy the shops while others may enjoy the food. Being able to understand the language is an extra benefit, unfortunately Dutch is not on my foreign languages list so tough luck on this one. Regardless of these preferences, one thing is sure: EVERYBODY wants to get through as fast as they can with as little hassle as they can. Which sometimes is a pretty big challenge…
One of the things I did not like at Schiphol is that, ever since I got there for the first time, you had to go through a security check when you boarded the flight to Bucharest. Mind you, that's where I live (fortunately or less so, I am yet to decide) therefore I have to come home at the end of the week – usually. 😀 So, if I'm flying from another country via Schiphol because KLM, I had to go through this security screening EVEN IF I had already been subjected to one before boarding the inbound flight. Stupid? Obviously. Annoying? HELL YEAH!
3 weeks ago I am going to the Netherlands for a bit of activity somewhere around Amsterdam. The customer is not in the city (too crowded for my taste anyway) but within reach by train from the airport area. Groovy! Hotel around the airport it is! This time it was a Holiday Inn, I found it's very close to a train station – Hoofddorp if I recall correctly. The hotel itself was quite ok and it was truly a stick throw away from the train. Direct train connection to my destination – CHECK! Job done, let's go home on a nice Thursday morning… Ah, forgot, I have to go through security AT THE DAMN GATE. Mind you, it's not necessarily the sec checks that bother me – tips about that in another post. But I'd like to have a break after the sec check and before the flight. Oh well, I guess you can't have everything you wish for in this world…
So I am at the airport for some time in advance. Sky Priority, I love you! Or, to be more specific, the much shorter queues at the check-in desks. Having managed the check-in, I am looking for the way out when a very polite airport clerk approaches me:
– Good morning sir!
– Good morning, sir!
– You seem to be trying to find your way, are you aware of the changes that took place here?
– Hmmm…? Not really, no…
– Well, just around the desks you will find an escalator which will take you to the first floor where's the security check.
"Say what?! Now TWO security checks?!?!? Yeah, when life sucks then it sucks in full, not just fractions…"
– Thank you for the explanations, I'll find the way!
– Have a very pleasant trip, sir!
– Thanks, you have a nice day yourself!
So here are the escalators. And upstairs there's a LARGE pool of security control gates dedicated to Sky Priority passengers. At least it will be fast… (It was.) Ok, the gates are here, right after the passport control; not too much shopping though (major reworking of the commercial area in the non-Schengen section) so the only option is to head for the lounge. Which, for non-Schengen, is a pipe-smoking away – had smoking been allowed in the airport. Somewhere around gates E / F – about 8 minutes on foot for me, and I walk FAST!
Airplane passengers heading to the security check on Amsterdam Airport Schiphol, photo by Pieter Beens / Shutterstock.com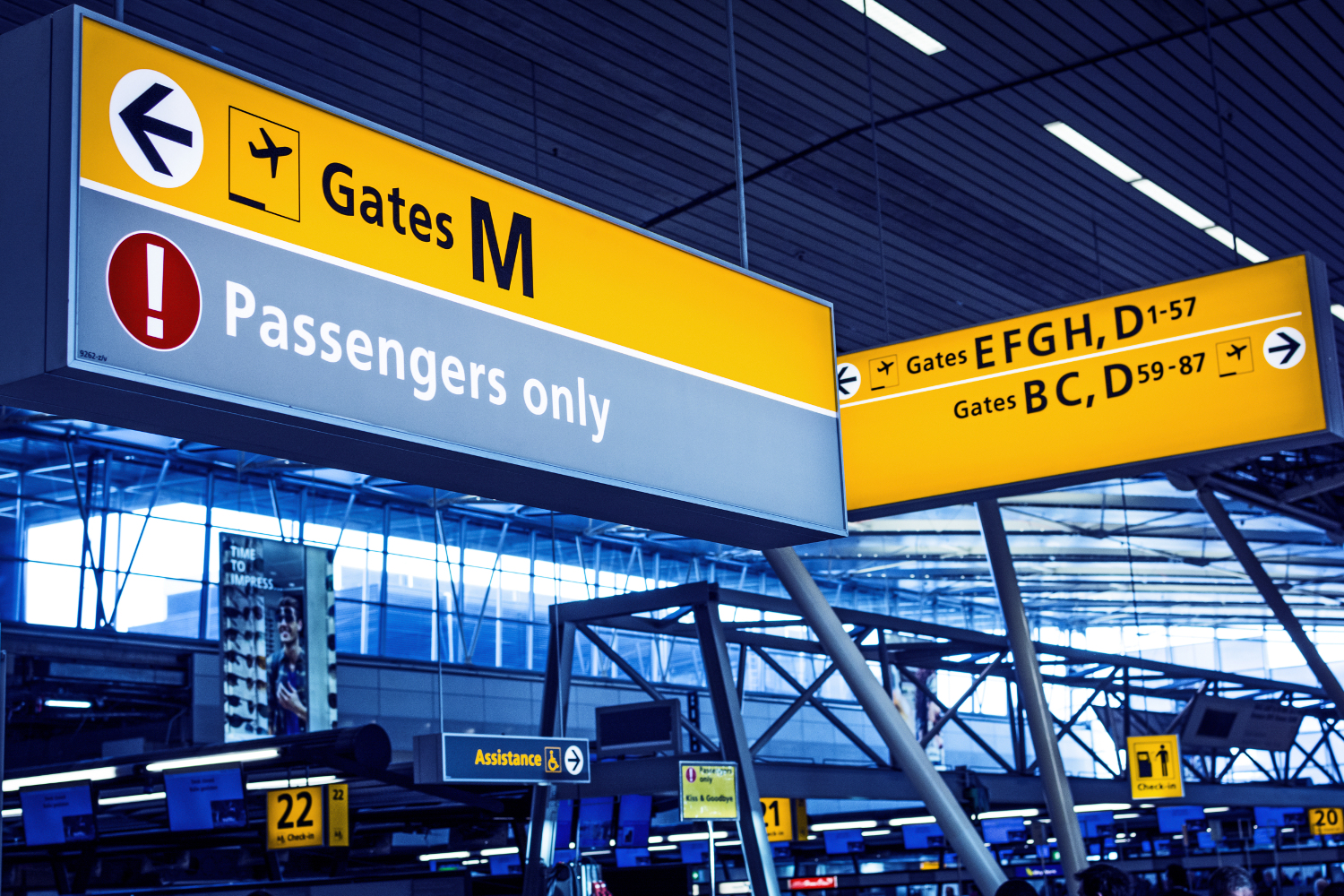 Schiphol – gates, photo by Twin Design /Shutterstock
– Welcome to the lounge, Mr. P.!
– Why, thank you! I see that the boarding time is …, I assume I have to be at the gate about 40 min before that for the security check.
– Oh no, not anymore! You should be there at that time!
– But the sec check…
– Well, you must have been though one before arriving here. There's no more security at the gates.
– Say WHAT!? Since WHEN, if I may ask?
– Since last night!
And the public goes quiet.
Yep, they switched completely the passenger flow literally overnight. No more security check at the gate – HALLELUJAH! And I'm not even religious…
A couple of weeks later I go to Paris. Via Amsterdam because flights. The flight attendant (business class, praise be overbooked flights and free upgrades!) gets into conversation with a few of us and I briefly mention this change.
– Yeah, a big change. The whole thing took a few hundred millions (of EUR of course) for the airport…
– Perhaps not just the security flow, perhaps there's more.
– Indeed, but still…
Damn it, folks. I personally do not care much about "else". But the fact that I don't have to get through YET ANOTHER line and security check MADE MY DAY. So KLM got extra bonus points from this feat – I started using them a bit more often than I used to.
The other very nice facility they have introduced then as well – that brought them almost on par with Paris' Charles de Gaulle – is the automated border control system. Paris still holds a small advantage over Schiphol by allowing even older passports – without chip / RFID – through their system once you register to the PARAFE system, but since next year I will have to change my passport this won't be such a difference any more. And to be honest it works equally fine, although sometimes the Border Control officers will just have a look at your passport and let you through without any other intervention, while this system will record all your border crosses should you choose to use it. But it's more convenient and I think that in a few years time the manual check will be completely eliminated for the EU citizens, when all non-chip passports will have expired.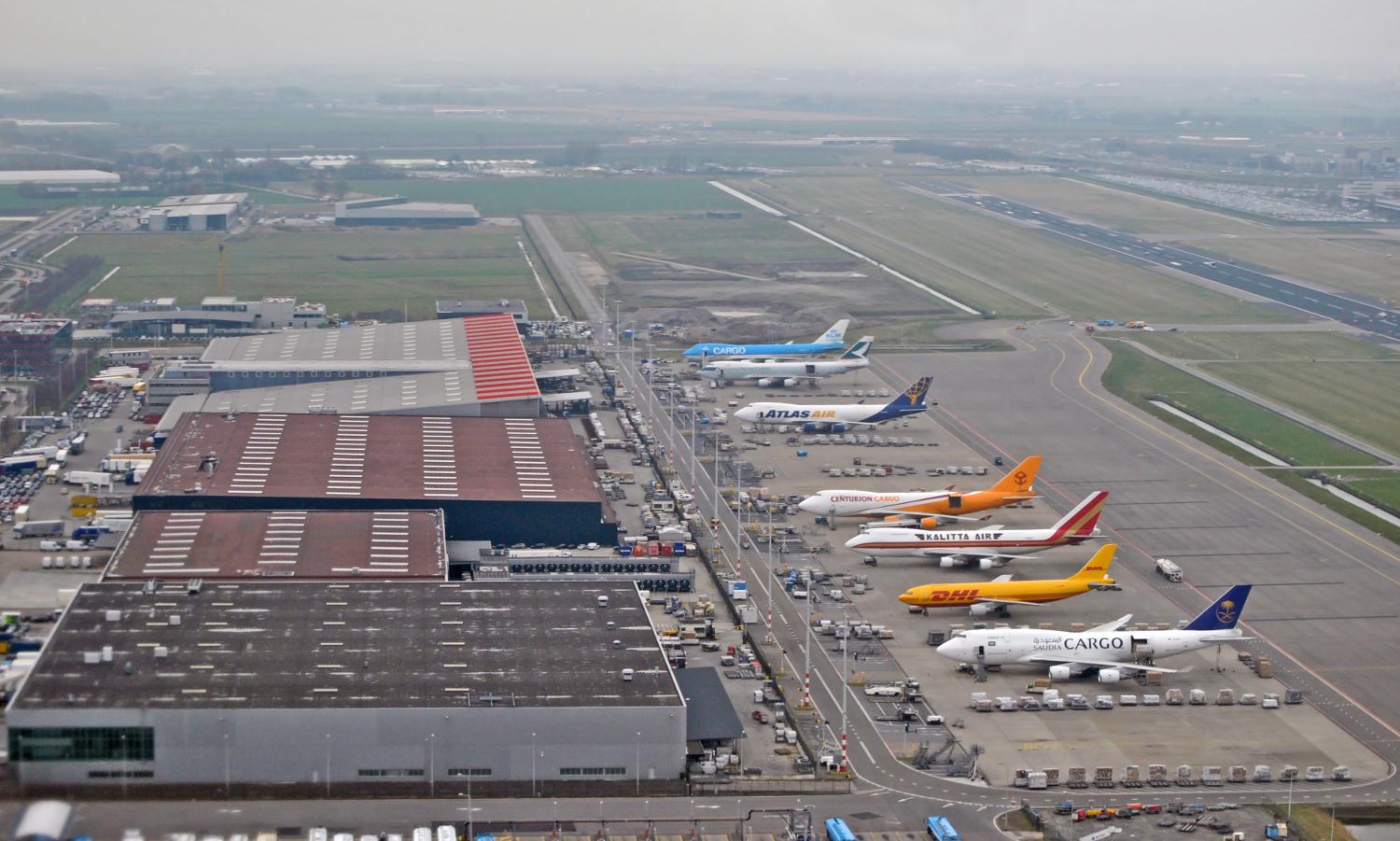 Airplanes loading on Amsterdam Airport Schiphol, The Netherlands, photo by Pieter Beens / Shutterstock.com
Last but not least, another very pleasant change I did not have the chance to notice earlier because I simply did not encounter it. On this trip to Paris I mentioned before the plane was parked on the platform, so we had to take the bus. This is not an extraordinary experience by itself, except I had not noticed any engine noise, vibration or smell of Diesel exhaust. Weird… And the RPM gauge on the bus' dashboard – the engineer in me is all about dashboards and gauges! – went up to 10 kRPM. What the… Is that a 10 cc Diesel engine? Or a bunch of them?! (I had a 7.5 cc methanol-powered engine on my first nitro-powered plane, it went up to 12 kRPM but the noise was really nasty. And it doesn't make sense in a damn BUS!) Or it could be something else… What's that rectangular display in the center of the dashboard? Instant reading of a value of 0 kW / 1 kW and jumping between them? What the… ELECTRIC?!?!? So of course I ask the driver when he finally gets on board:
– Excuse me sir, just a quick question please: is this bus ELECTRIC?!
– Yes sir, actually it really is!
– How awesome! When did they introduce it? It must be less than a year, last autumn I took the bus too and it was Diesel or LPG…
– Actually these buses are 4-6 months old, that's when they started to introduce them.
– Great, thank you!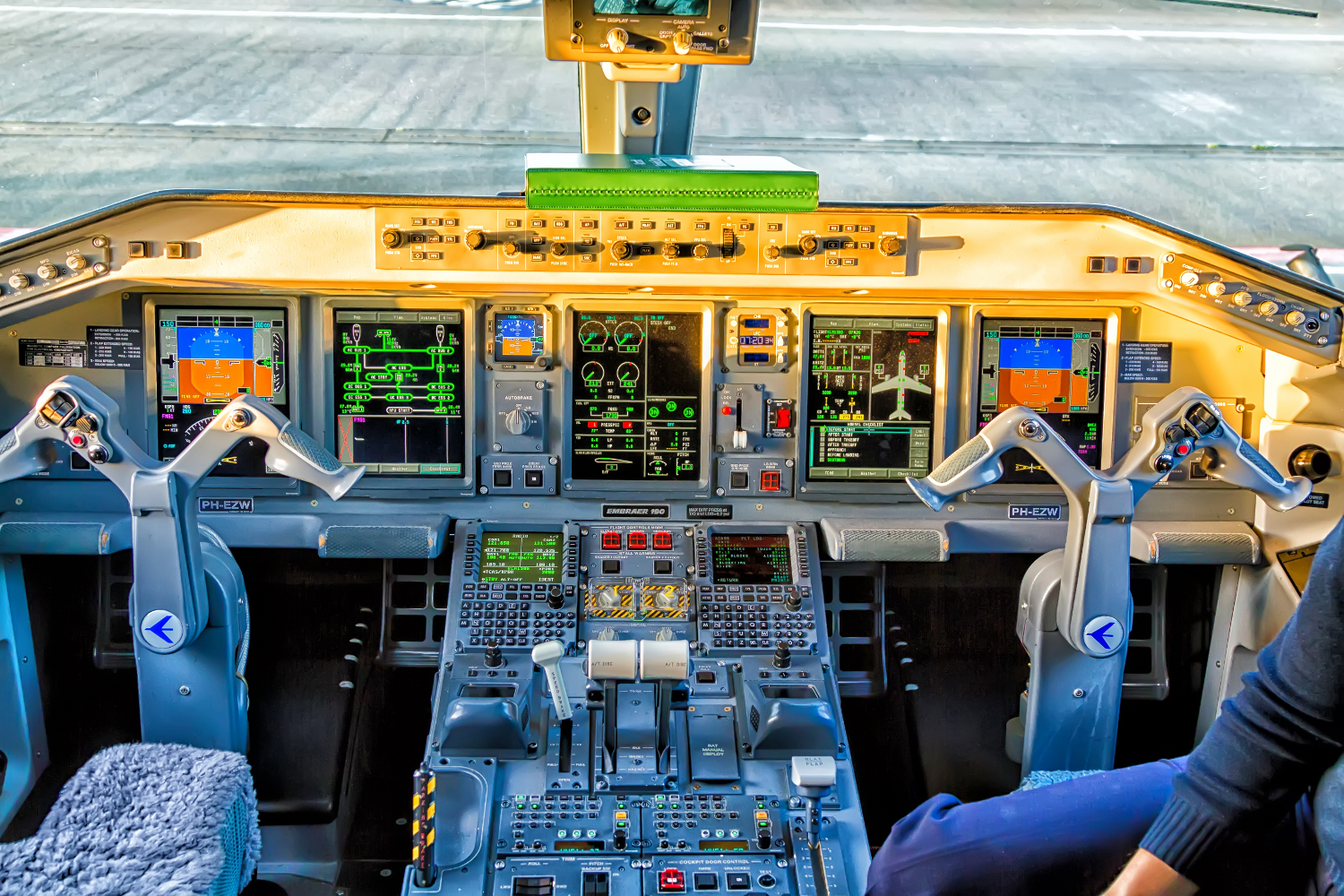 Cockpit view inside the airliner Embraer 190 in Amsterdam, Netherlands, photo by Milosz_M / Shutterstock.com
Ok, this image is from a plane but the bus dashboard was not much simpler, save the dual seats and the steering wheel instead of the yokes…
So: electric bus; faster, automated border checks; faster security checks at the entrance into the passenger area of the airport. Honestly, I really like – I could say adore – what they've done. Much improved infrastructure translated into a less time spent by the passenger with formalities (ah, did I also mention that there's NO security check anymore after the passport control when you ENTER the Schengen area coming from another country?! :D) and more environmentally-friendly.
Schiphol, GREAT JOB! Keep going, we'll see each other much more often from now on!