Are you passionate about animals and conservation? Would your dream holiday be spending a week or two working with them or saving their habitat? Then what are you waiting for?
Turtle conservation
Join a turtle project in Greece camping by the beach. Loggerhead turtles nest and breed along the Greek coastline, so the main purpose is to protect them. Whilst you're enjoying the Mediterranean sun, you might be turtle egg collecting or excavating nests, tagging hatchlings or cleaning up the beach.
Kenyan Elephants
Do your bit to keep an eye on elephants in Africa. Join a project monitoring Kenyan Elephants in Tanzania where you'll visit local villages and watch the elephants. You'll also take local surveys to find evidence for the continuation of investment for conservation.
The National Trust
In various locations in the UK you can make a real difference. Many of the holidays available involve nature conservation, from laying hedges, dry stone walling and cleaning ponds etc. But the National Trust also organise archaeological digs, building restoration and mansion conservation holidays, as well as ones for gardening and photography.
Protecting seals in Scotland
Head to Scotland to help a biologist and her students in their conservation work for seals on the coast of Scotland.
Just observing
If you prefer to observe rather than get involved, then visit the Wildlife and Wetlands Trust at Slimbridge in Gloucestershire, England or one of their other centres. You can take a guided tour to the great work they are doing. Of course you could always volunteer at one of their centres nearer your home.
Head to Bulgaria or Sardinia to look for dragonflies, or butterflies in France, Sweden, Italy or Sri Lanka.
Brave the Arctic to look for polar bears or Canada for Grizzly bears and grey whales.
No expense spared? Try Giant Panda trekking in China or visit the Orangutans in Borneo!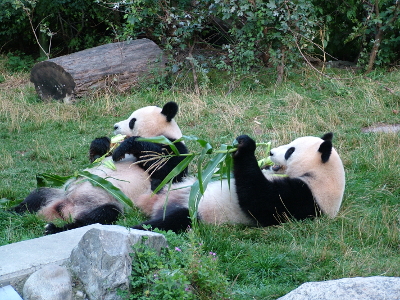 However you choose to spend your time and hard-earned dosh to conserve and protect our fellow creatures, it will be worth it in more ways than one. Visit Travel Club