Antalya: a dream destination
Picture the scene: you're standing on a sandy beach facing a bluer-than-blue sea. Behind you and across the bay, majestic mountains rear against the horizon. Later today, you might go shopping, but perhaps you'll visit some imposing ancient ruins and dream about the people who once trod the ancient pathways. Perhaps you'll choose a boat trip instead, and go skimming across those blue waters with the wind in your hair. Then again, you might just stay where you are. Does it sound like a dream come true? It is. You're in Antalya!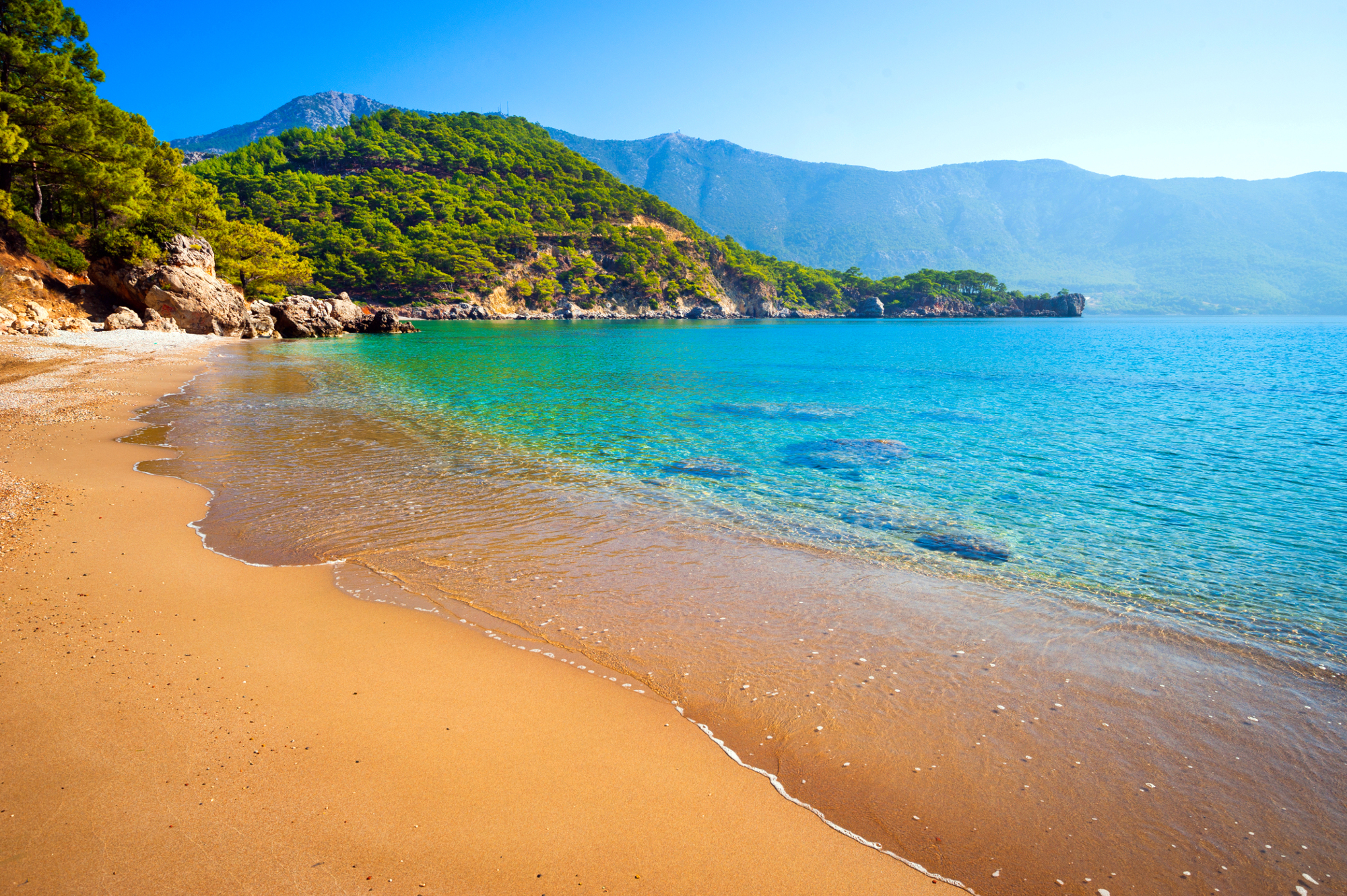 Antalya – Turkey – beach, photo from Shutterstock
Why Antalya is such a great destination
Antalya isn't just a place to see while you're in Turkey, it's the reason why you should holiday here at least once in your lifetime. Regardless of your interests and preferences, you'll find something to enchant and delight you. Whether you just want to relax and recharge your batteries in beautiful surroundings or are eager to seek out an action-packed holiday with lots of thrills and new experiences, Antalya will always please.
Home base
It's a convenient place to use as a home base for exploring the surrounding countryside. Day trips to sites like Side with its iconic temple of Apollo or Aspenedos with its well-preserved Roman theatre will excite the imagination. There are also plenty of sights to see in Antalya itself. You can spend hours watching the boats at the picturesque harbour, or devote some time (make that plenty of time) to the inspiring archaeology museum.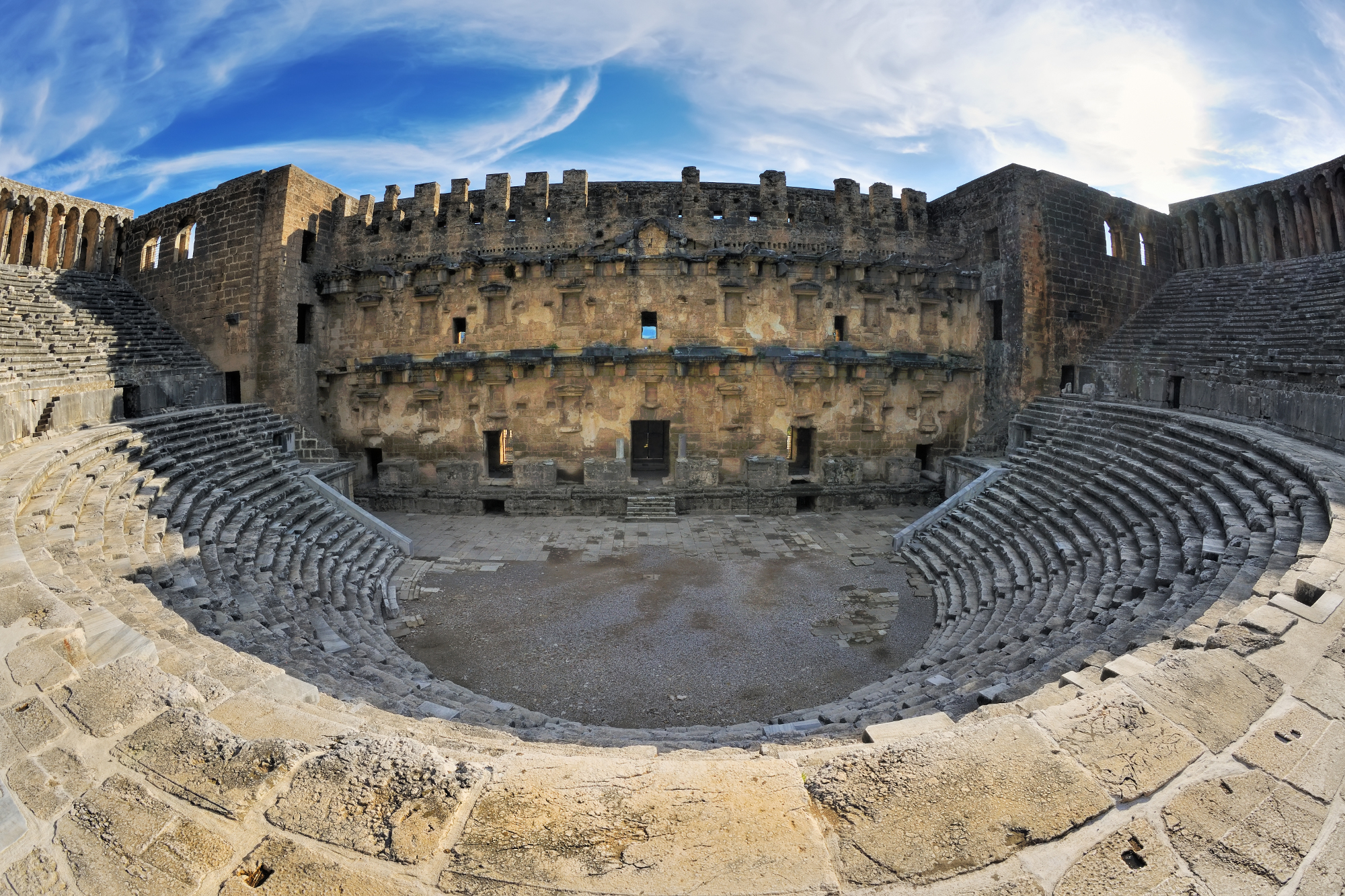 Roman amphitheater of Aspendos, Belkiz, Antalya, photo from Shutterstock
Bring your camera along when you explore the picturesque old town with its Ottoman influence, and make sure you've got some cash on hand – you'll find some fascinating shops and interesting restaurants on these ancient streets. While you're about it, you should visit Hadrian's gate. If you're asking locals for directions, call it the 'Triple Gate', or they might look mystified!
Although Antalya is a bustling city, it's only a short distance away from many wonderful natural sights. Duden falls is truly spectacular and you should make a point of visiting some of the spectacular caves in the area. Don't miss stalagtite and stalagmite encusted Altinbesik Dudeni even though there are some lovely caves closer to Antalya itself.
Great hotels
Of course, a seaside city with this much tourism potential offers many excellent hotels. Choose one that's close to the beach like the Delphin Diva – an excellent choice in hotels since it's situated on Lara beach. This beach looks like something out of a movie-set, so make a point of visiting it even if you don't stay there.