Places not to miss on a multi stop tour of Vietnam
With a rich – and troubled – history, Vietnam is a country that is worth visiting and discovering. Given its location, the country has beautiful beaches, historical landmarks (including a UNESCO World Heritage site), lovely monuments, but most of all an interesting culture and history that are definitely worth discovering. As always when travelling, research plays a huge part, and knowing the famous tourist attractions could help you better plan your trip in this country, of course keeping in mind your preferences, period of time, possibilities and so on. So, as there so many multi centre possibilities in Vietnam, it really comes down to what you want to see and do… Here are some of my top recommendation of what not to miss on your multi stop tour of Vietnam:
Hué
I mentioned a UNESCO World Heritage site in Vietnam, so it is no wonder that I start with this city. Hue was the last ancient feudal capital and many monuments – look and architecture – are well preserved. Given the importance of this city back in the days – being the political, cultural and religious centre under the Nguyen dynasty until 1945 (and established as the capital of unified Viet Nam in 1802) – this city is one of the most important tourist sites in the country.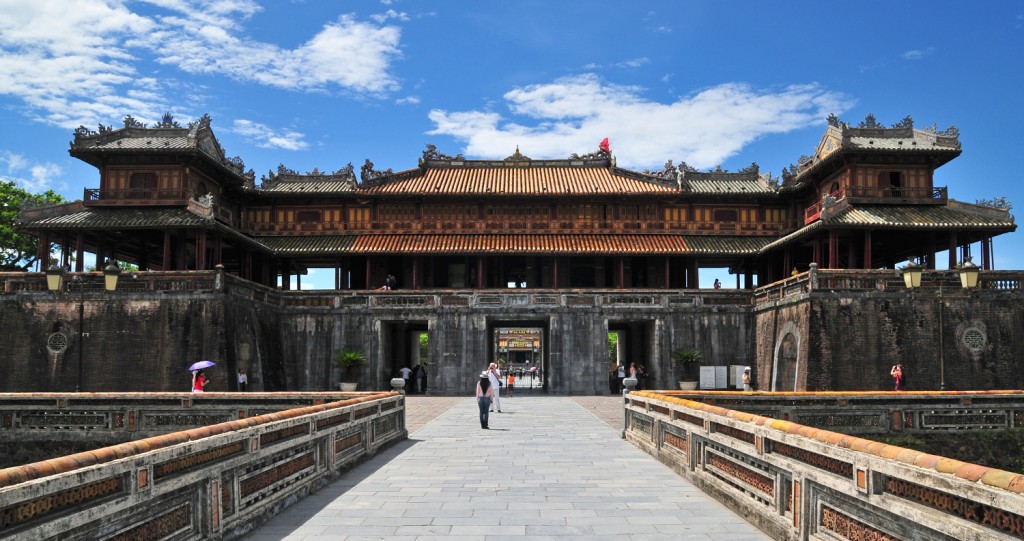 Hue Citadel – Vietnam, photo by Stanislav Fosenbauer / Shutterstock
Nha Trang
A multi stop tour will most likely include various places in order to get a glimpse of the country. When in the mood for some beach relaxation, then Nha Trang is the place to go. It is the scuba diving center of Vietnam, and one of the most visited destinations in the country by people seeking water sports and beautiful beaches.
Cu Chi Tunnels
As I am sure you can imagine, any place/country with a troubled history leads to some interesting escape solutions. At about 40 km northwest of Ho Chi Minh City (Saigon) you'll find a spectacular network of connecting underground tunnels that were used by Viet Cong guerrillas as hiding spots during the Vietnam War (and served as the base of operations for the Tết Offensive in 1968). The Cu Chi Tunnels are nowadays a popular tourist attraction and, if you are not claustrophobic and want to see them, then you should make a stop here.
Hanoi
No list of not to miss places in Vietnam is complete without Hanoi. The Temple of Literature, the One Pillar Pagoda along with the hustle of this crowded city will leave a strong impression.
Sapa
Now, if you did visit this part of the world before and are familiarised with rice terraces and impressive landscape, this may not surprise you. But if you weren't in any such place before, the view will leave you speechless. Plus, going trekking will be good for your health and shape.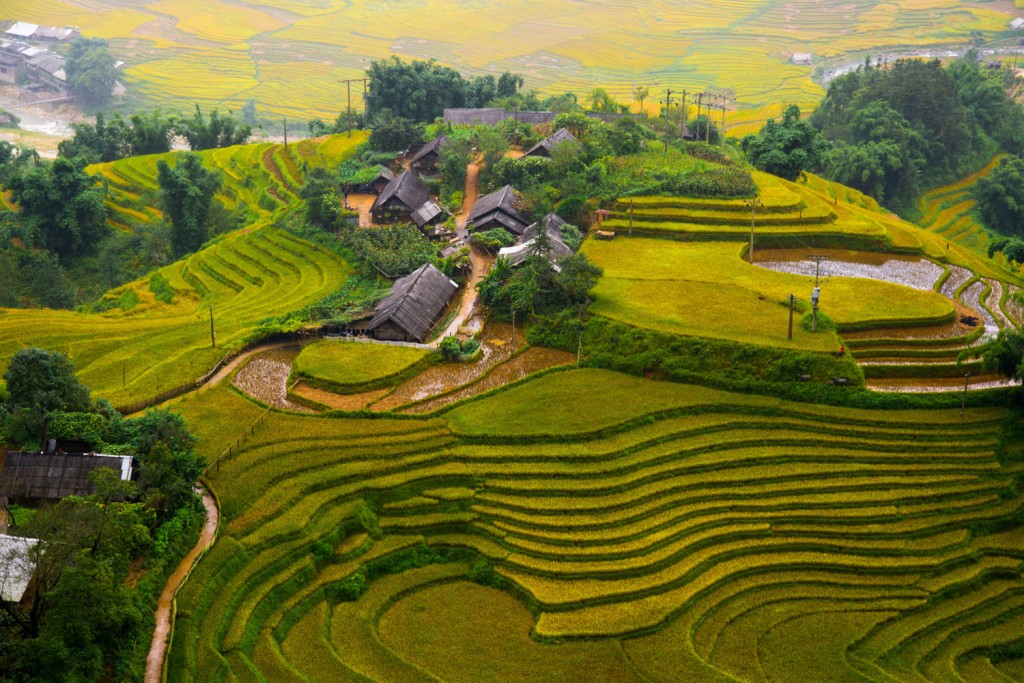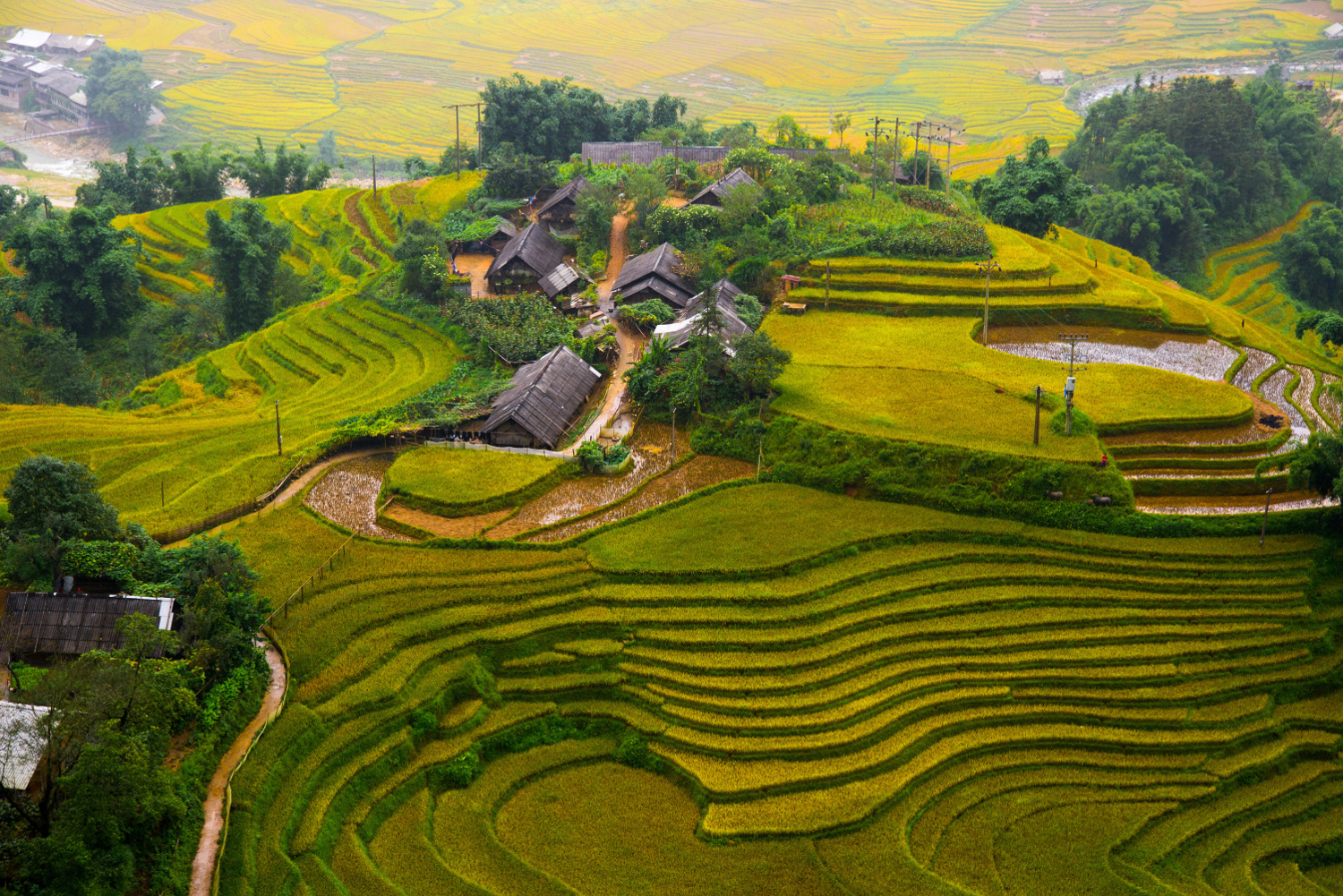 Rice terraces – Sapa, Vietnam, photo by Jimmy Tran / Shutterstock
Hoi An
A country, especially one located at a long distance than your own, can be known through its food. Giving a chance to local dishes and spices can turn out as a wonderful experience and any food lover will be enchanted to visit the famous food street in Hoi An. Plus, if you want to learn to cook the local dishes, then you should look for a restaurant that offers half-day cooking courses – there are some here.
As you can notice, without saying you'll see them all, you can put together a tour of Vietnam that will allow you to explore and discover the country under multiple aspects.
Have you been to Vietnam? Did you like it? Do you plan to go (back) here?