Are you scared when you travel? How much fear is good?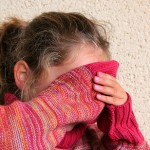 You might be scared of heights. You might be scared of wooden bridges. You might be scared of water.
You might be scared of many things – but what about fear and travel?
Fear of new
I guess many people have it. But should a traveler be afraid of new? Isn't the whole idea of traveling the one of discovery? Is it easy? Maybe not always – for instance when you know that you are traveling in dangerous places. But otherwise? Come on! Fear should not be present!
Fear due to local conditions
OK, you find out that there are internal battles or similar actions. It's OK to be afraid of a war zone – but it's your choice to actually travel in such an area. I admit I keep myself and my family away from such areas when traveling. I'm rather cautions.  What is your option?

Fear to try different attractions/local foods
Well, yeah. Here we go! Travel means discovery, right? This involves trying local dishes, local attractions and so on. But are you really made for all of them? Are you really made for a safari? Are you really prepared for eating bugs or other "creatures" (when coming from Europe for instance)? Are you really prepared for all the roller-coasters in the world and other similar attractions?
I admit I was a little bit scared when I took a ride with a roller-coaster. And yes it was quite an experience. I tried it. I decided afterward if I'll do it again or not. And who knows, I might change my decision in the future!
I also had some attractions in Prater, Vienna, that I didn't tried. I knew that they were simply too much for me! I know my limits – including physical ones.
How far do you go when trying such attractions or local dishes? Do you risk it all?
Fear of not feeling at home
I see some people feeling so lost when traveling. I also see people that choose not to travel due to the fact that they are scared that they won't feel like home. They simply don't like the idea of packing, traveling with only some stuff, they are not very found of the idea of staying in a hotel (or hostel/pension etc.) – knowing that they are not at home. At some people this "fear" (although I guess it's much more than a simple fear) is so powerful that they choose not to travel at all – or for long periods of time! (even if they can afford to travel, they prefer to stay at home for years and years!)
Can fear help while traveling?
I think that yes, sometimes, fear can help. Fear brings to life those survival instincts we all have and that sometimes can save our lives!
I must admit I haven't been in such a terrible situation – but yes, in such circumstances I think a little bit of fear helps. What do you think?