Top 5 New York City Museums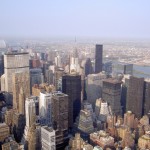 New York City is a great city that has a lot to offer to any visitor, with many attractive sights, many great museums, a lovely history, parks and so on. Here is a top 5 New York City Museums.
1. American Museum of Natural History
One of the most famous museums in the world, American Museum of Natural History was founded in 1869, is close to Central Park (another great attraction of New York city) and it hosts many great exhibits, including full exhibit halls dedicated to the ocean, dinosaurs, and even space. American Museum of Natural History has a full-sized Blue Whale suspended from the ceiling and also huge and authentic dinosaur skeletons. This is a museum that will be liked both by adults and kids.
2. Metropolitan Museum of Art (The Met)
Metropolitan Museum of Art (usually called The Met) is on Fifth Street and dates back to 1866. It is a truly impressive museum with many great collections from European great sculptures and painters, a permanent collection that contains also works of art from classical antiquity and Ancient Egypt and American and modern Art. Also present in the Museum are extensive holdings of African, Asian, Oceanic, Byzantine, and Islamic art. The museum is also home to encyclopedic collections of musical instruments, costumes and accessories, and antique weapons and armor from around the world. This is a museum one should dedicate more than several hours, a museum that will offer a great experience for the soul as many lovely creations are present and can be admired here.
3. Museum of Modern Art (MOMA)
Another famous and lovely museum dedicated to art is Museum of Modern Art (MOMA). Developed in 1928, this museum is considered to be the most influential museum of modern art in the world. The museum has 300,000 books, artist books, and periodicals, as well as individual files on more than 70,000 artists, and also hosts The Modern restaurant. Anyone interested in modern art should visit this museum and admire the art objects and items available here.
4. Solomon R. Guggenheim Museum
Designed by Frank Lloyd Wright and completed in 1959, Solomon R. Guggenheim Museum is yet another interesting museum to visit in New York City. It offers a great experience and will attract you from the beginning with its interesting spiral structure. The museum hosts almost 700 works belonging to 300 artists that represent cultures from the late nineteenth century to present day. You have to love art to like this museum.
5. Museum of the City of New York
Such a famous city like New York couldn't miss a museum dedicated to it. So yes, Museum of the City of New York is an art gallery and history museum founded in 1923.
Organized as a private non-profit organization, this museum offers the visitor the chance to take a look into New York City's history and air, as, as specified here, it includes collections of paintings, drawings, prints, and photographs featuring New York City and its residents, as well as costumes, decorative objects and furniture, toys, rare books and manuscripts, marine and military collections, police and fire collections, and a theater collection (documenting the golden age of Broadway theater).