Romanian Rhapsody, George Enescu and some amazing images
It's weekend – so relaxation is the word of the day. And what is a better way to relax than traveling? And if you cannot travel in real life, at least you can do it online.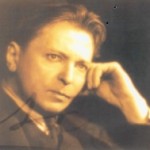 We are from Romania – as we've mentioned before. So today we are recommending you a special video. Images are from different parts of the country – especially from the mountains – and on the background you may enjoy a special song: The Romanian Rhapsody by George Enescu.
It is a touching song, a special song for us. George Enescu is recognized as a major Romanian musician – you may find out some important information on him here.