Tips for a working holiday in Australia
Australia is one of the countries that lure tourists and travellers from all over the world. It may not be a short flight away (from Europe, US, etc.), but it is definitely worth it. You can either visit for pleasure, or try the long term, fuller experience of working in Australia. If you want to have a working holiday in Australia, then you need to know these important tips and recommendations included below in order to make your stay as pleasant and easy as possible.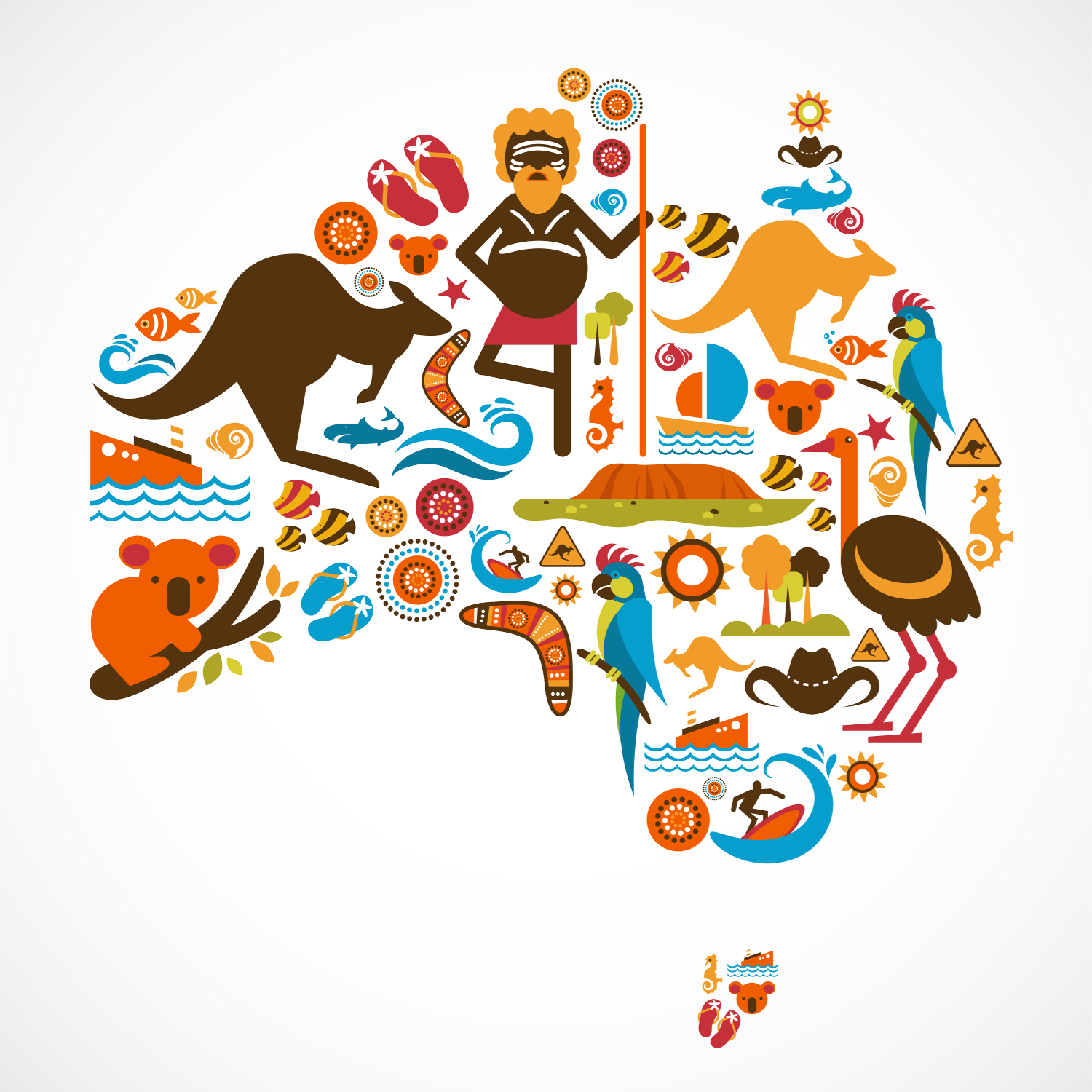 Australia, map, image from Shutterstock
Do your research
As I mentioned in another article from this travel blog, before going somewhere it is very important to do your research. Find out as much as possible about the weather, attractions, potential dangers, culture, and so on in order to figure out if you truly want to go on a (working) holiday in a given country or not.
Get your visa
After the research part, you need to find our more and apply for the perfect visa. The Working Holiday Australia Visa is a great option for working and travelling in this country, if you are at least 18 years old, but no more than 30 years. There are two different subclasses, depending on the country you come from: subclass 417 and subclass 462.
Get a personal tax file number
The tax file number is mandatory in Australia, so make sure you don't forget about getting one. You can apply online for this tax file number on the Government's taxation website and they'll send it to you to your permanent post address.
Speaking of taxes, keep in mind that locals pay different taxes, so you should find out more about this topic in order to be able to pay on time the correct taxes while in Australia.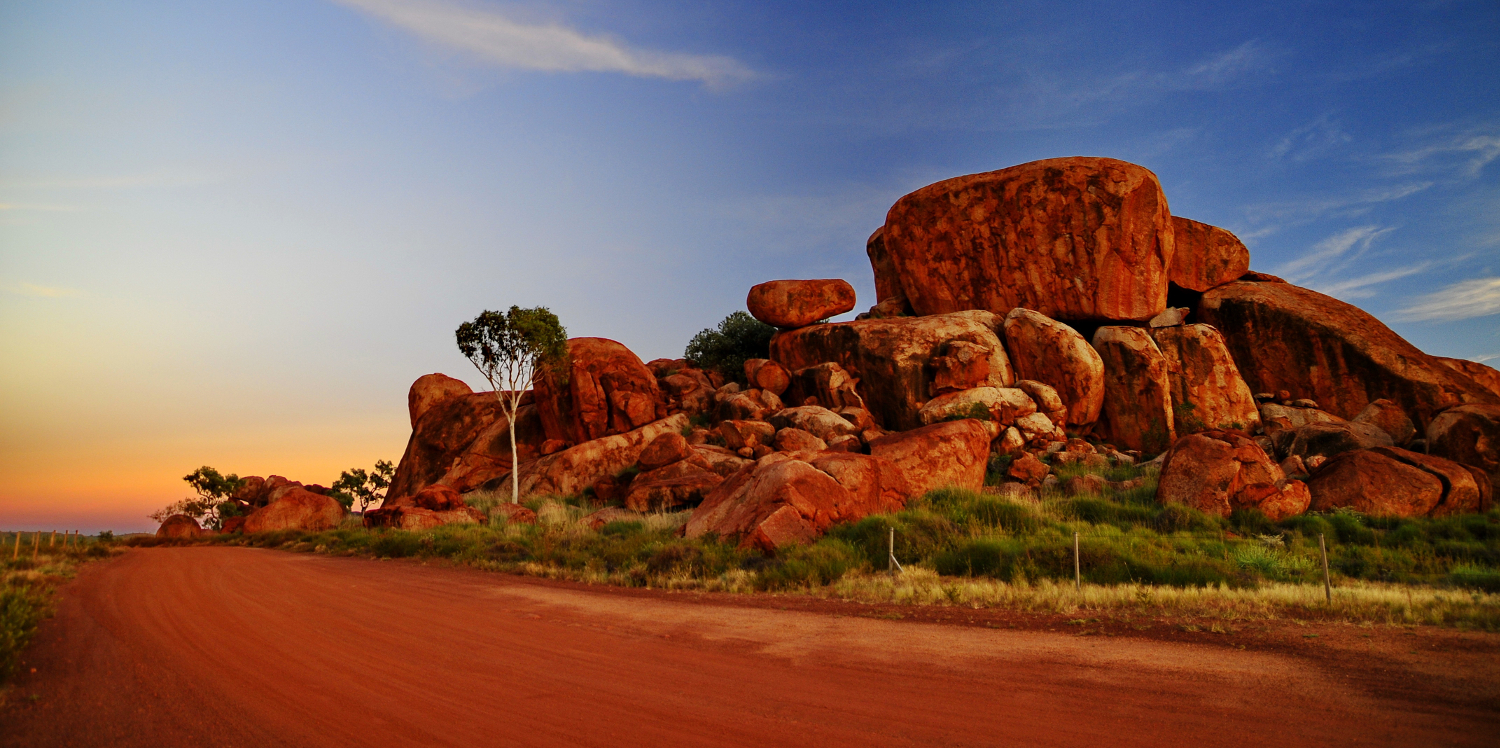 Devil marbles, Northern territory Australia, photo from Shutterstock
Open a bank account
You can do this before you go to Australia, or once you are there. My tip: search online for the main banks in the country and their fees, then choose the one that best fits your requirements (and, let's admit it, has the best lowest fees).
Don't forget about health care
If you plan on staying longer in this country, then you shouldn't forget about health care. If you have your passport with a valid visa (and sometimes, proof that you are enrolled in your country's medical scheme), then you can enroll in the Australian Medicare System (details here.) Moreover, Australia has Reciprocal Health Care Agreements (RHCA) with several countries, such as United Kingdom, Sweden, Finland, Norway, the Netherlands, Italy, Belgium, and Malta.
Also, don't forget about the travel insurance – not only for the flight, but for all the time you will be in Australia. It is best to not need it, but it is surely great to have it when it is necessary.
After these administrative tasks, you go to the "fun part", the one that, step by step, gets you closer to Australia.
Book a flight
I know this may sound like an easy step (and it generally is), but keep in mind that you want to save any money you can. Finding the perfect deal – searching for special offers (it helps to know when various carriers make special discounts), off season tickets could land you the best prices for a flight. Compare offers from low-cost carriers to other companies – especially since, most likely, you will need an extra baggage and the trip will be a long one (again, depending on the country you come from.)
Find accommodation
You need a place to stay and you should better find one before arriving to Australia. You can easily find a room for rent on Gumtree, and the prices are affordable (you most likely don't want to spend a fortune on accommodation. Find a room you like, search online for information about the area surrounding that place (to see what means of transportation are available, nearby shops, etc.) and then book it.
Rent a car
First of all a mention (a fact known by many, I am sure): you drive on the left side in Australia. It takes a little time to adjust, but it is not the end of the world or impossible. If you want to get around, go to various places in Australia, then you could definitely take in consideration renting a car. To not break the bank, you can check used car prices and pick a brand and a model you like (and fits in your available budget.) Make sure you check the compatibility of your driver's licence (some allow you to drive for up to three months in the country, but, eventually, you will need an international driver's licence.)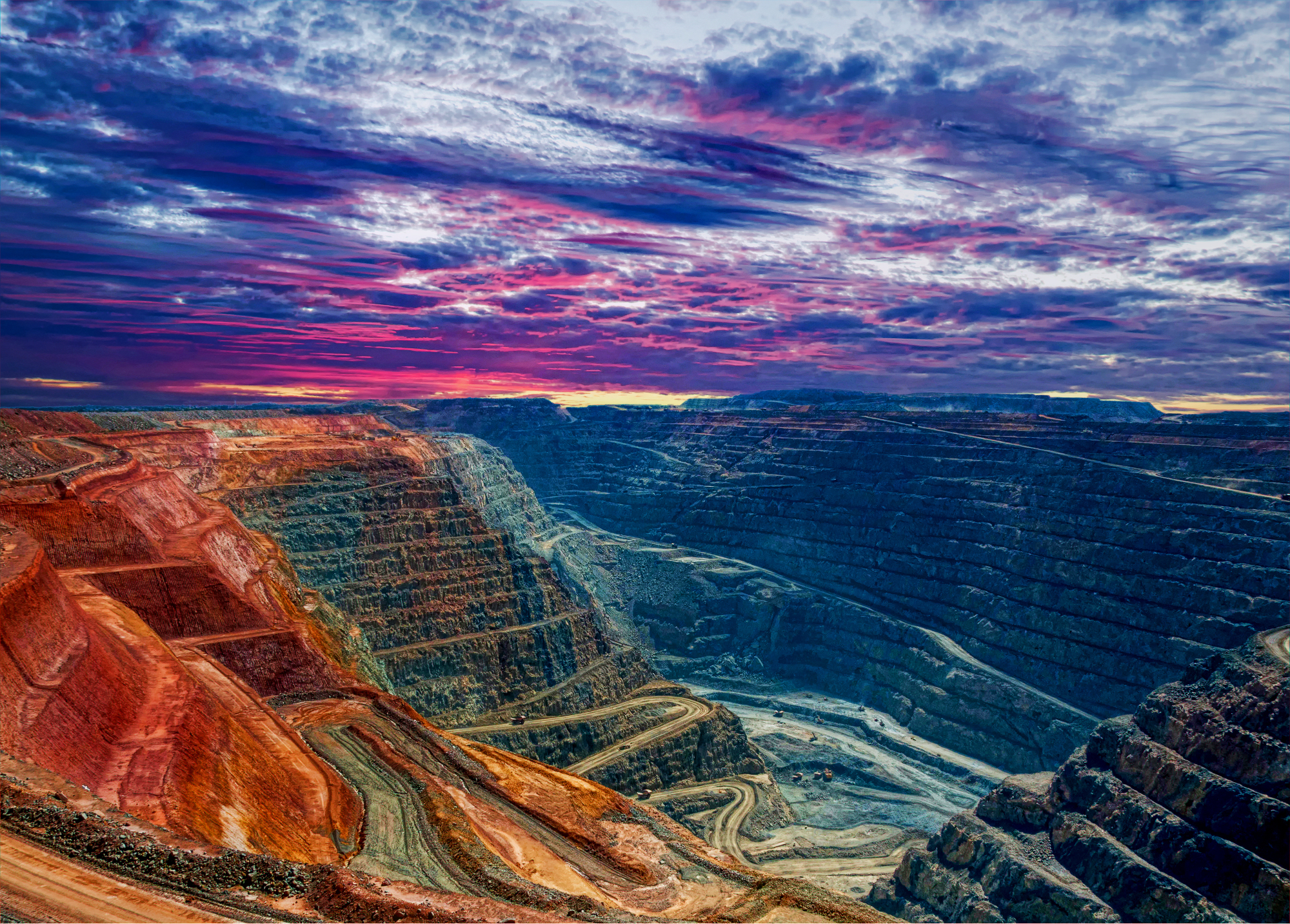 Super Pit Kalgoorlie Western Australia, photo from Shutterstock
Look for a job
It is a working holiday, after all, which means you should find a job. If you have a Working Holiday Australia Visa, then keep in mind that you can only work for a maximum period of six months for an employer. This has its downsides, but on the bright side it offers you the possibility to travel, move around, get to know people and discover various parts of Australia. And that's a big thing, take it from me. But how to find a job? This is not as easy as it may sound, as it depends on what you can do and what you don't want to do. For instance, you could find a short term job for fruit picking (many people do this), or you co babysit (if you have experience or recommendations, make sure you use them). If you already have working experience in a given domain and would fancy finding something related, then you should check the local jobs website and different employments agencies for available jobs that match your area of expertise.
Other tips: adaptors
Again, depending on your country of origin, you might find it surprising to see that in Australia sometimes there are different voltages used. Consequently, a voltage adaptor will come in handy, as well as a socket adaptor (at least one).
Local phone
If you'll be in the country for a while, then you could take in consideration getting a local telephone number. It is cheaper, and you will be able to choose the perfect combination for you (SMSs, calls – local, international -, data.)
After a while, you'll have local friends (there are some forums allowing you to meet other people travelling with a similar visa): people you meet where you stay, at work, etc. Australia is a wonderful country (I know some people who moved there for good, with the entire family, and they are happy!). It may take you a little while to adjust (the flora, fauna, landscapes, weather), but once you find your rhythm, you'll have a great time here.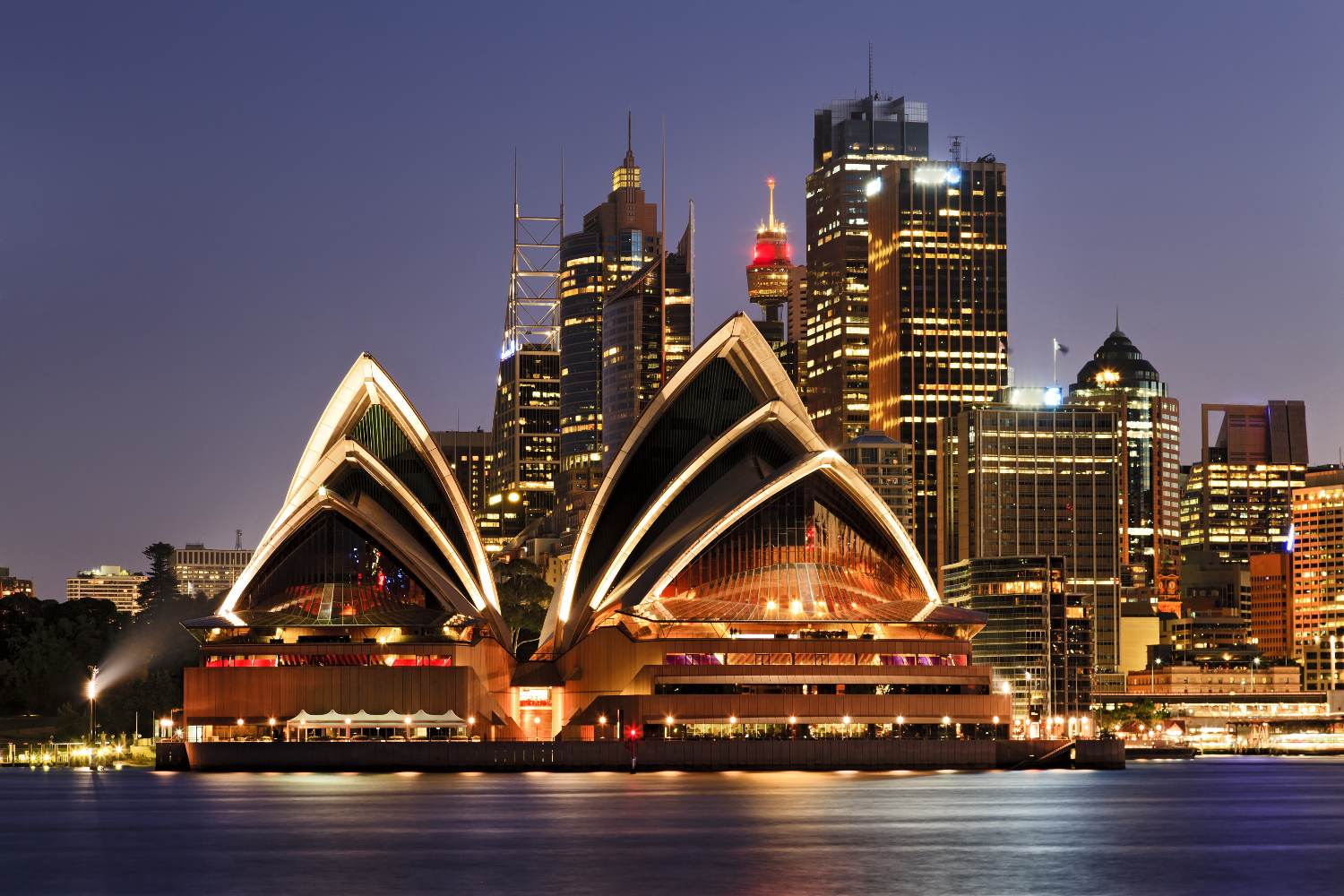 Australia – Sydney city landmarks CBD harbour, photo from Shutterstock