The good and the bad of visiting Paris in March
Last Updated on
Sometimes you get to choose when you travel to a given city, while in other moments it's something that can't really be controlled. It's just an opportunity you take advantage of. But each travel is a wonderful experience. I visited Paris between 17-22 March and here are the things I discovered in this trip – the good and the bad of visiting Paris in March.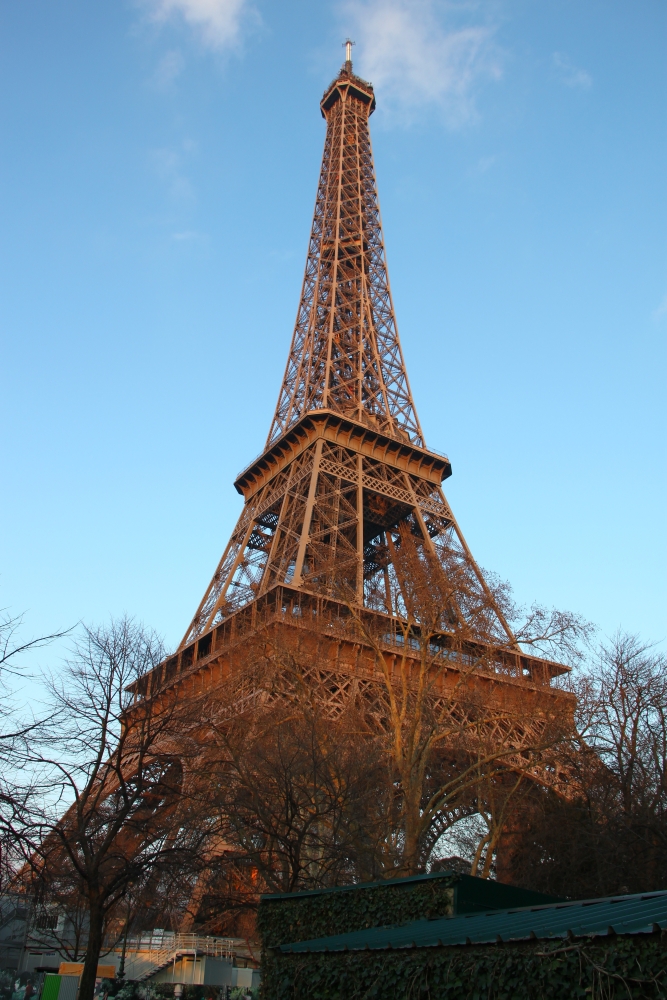 The good of visiting Paris in March
Smaller lines at some of the attractions
I can't say there aren't any lines. I waited about an hour, for instance, to get to the Musee d'Orsay. And it was a fun wait – at least the rained had stopped then. I started to talk with some of the people in front and behind me. We chatted about our countries and cities, Paris…. it was fun.
However, for instance, while the Louvre was visited by many people (spent a few good minutes in line to see the Mona Lisa), I can't say it was really crowded. I mean, it was acceptable (and I was expecting it to be crowded – I mean, it's the Louvre!)
But the even bigger suprise came at the Versailles Palace. I saw online people mentioning huge lines – at the gate. Well…. there was no one – there were some people visiting the museum, but we waited about 1 minute – for the people in front of us to pass the security check. That's it! And the palace wasn't too crowded either – which was great as we got to be able to see it in detail.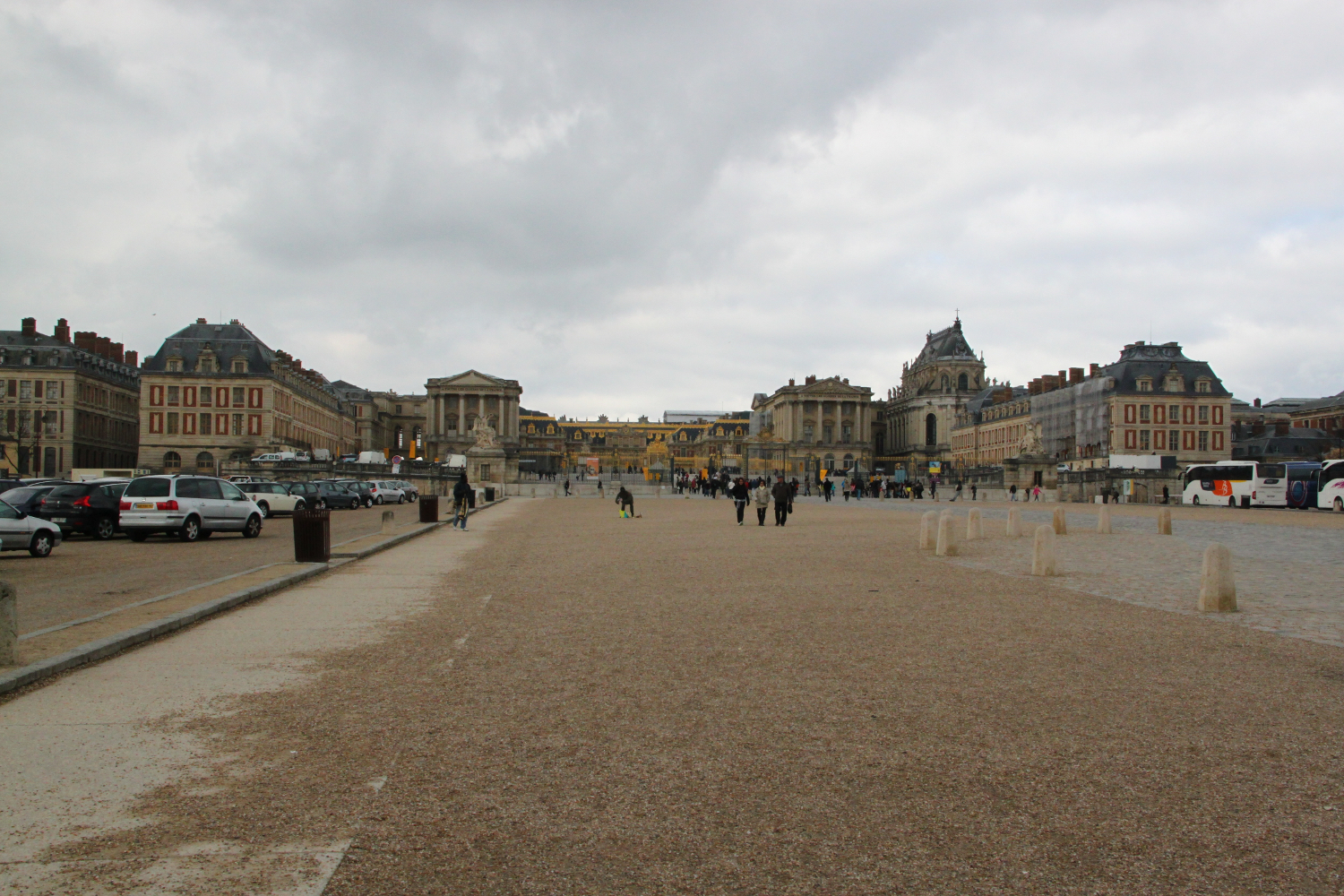 Better deals for hotel rooms
It's not the main tourist season, so yes, you'll probably be able to get a good deal for a room in Paris in March – and early spring. This is a plus size, of course, as we can all use any savings. And I'm sure you'll find something to spend that money on 😉
Better deals for flight tickets
As it is off season, many airline companies offer special promotions for tickets. I didn't take advantage of such an offer – as my visit to Paris was rather out of the blue, but I know that there are some really low prices offered by numerous carriers (not only low cost companies).
Average temperatures
If you don't like hot weather, like me, then spring is the time to visit Paris. However, I'd recommend more April, or May for that – until mid June. In March…. well, let's just say that the weather is moody and you'll need to be prepared. I had rainy days, but also sunny days in Paris. The wind was powerful – especially in the evenings – as you'll see in the bad section of this article. But I have to be fair and say that I didn't freeze during the day (I packed both warm and regular clothes), nor was I too hot (which I hate). So yes, for me average temperatures are a plus.
The Bad of visiting Paris in March
The weather
If it is a long winter, then you should expect cold weather. And if it is a moody spring, then expect rain. And cold. Really cold.
It rained in 3 of the 5 days we were there. While the rain has its charm – I like it – when in spring, it's cold. And the cold wind didn't help either.
True, I didn't let it stop me seeing Paris – but I almost got a flu.
Another thing, weather related: make sure you have a hat. On you. For instance, when I left, early in the morning, the weather was fine. Not too cold. So I just took my jacket. But, after a day of visiting several places, we wanted to visit the Eiffel Tower and see Paris from it's top during the night.
You guessed. It was really windy – which means that it was cold at the top of the Eiffel Tower. I was lucky that my husband had his hat – I borrowed it – as his jacked had a hood. But we weren't able to stay as long as we wanted at the top of the Eiffel Tower 🙁
So, as a tip, always make sure you have a small umbrella – or a raincoat – with you. And a hat – or at least jacket with a hood.
The wind and the rain may also stop you from enjoying outdoor terraces – yes, those famous ones in Paris. When I went, many of them weren't even in place.
Picnics – something that many people recommend you to take, along the Seine or in parks, are, of course, out of the question during bad weather.
Spring flowers aren't yet in bloom (only a few) – like I said, to be expected early in March. And trees are not green.
As a side note, I agree that this is spring weather and it's the same everywhere. I'm just pointing out the downsides when visiting Paris in March as you might not be able to visit France's capital as often as you'd like, in various seasons, and this may be your only visit.
The gardens aren't decorated yet
One of the biggest drawback of visiting Paris in March is the fact that all those famous and gorgeous gardens aren't decorated yet.
It's not just that the flowers aren't blooming yet – that's to be expected – but you know those gorgeous photos with the Versailles Gardens?
Well… all I found was almost all mud. And tractors – or whatever those machines were. Work in progress. Again, this is just a warning – to know what to expect. I admit I expected at least green everywhere. There were some green-ish parts, but the gardens weren't arranged yet. So, no wonderful landscapes for me there 😉 This doesn't mean that I didn't like visiting the Versailles Palace, or that I regret it. Just that it wasn't the "complete" experience – and you should expect that too. See the "gardens" in the back of this photo (and this was the best angle I could use for a photo):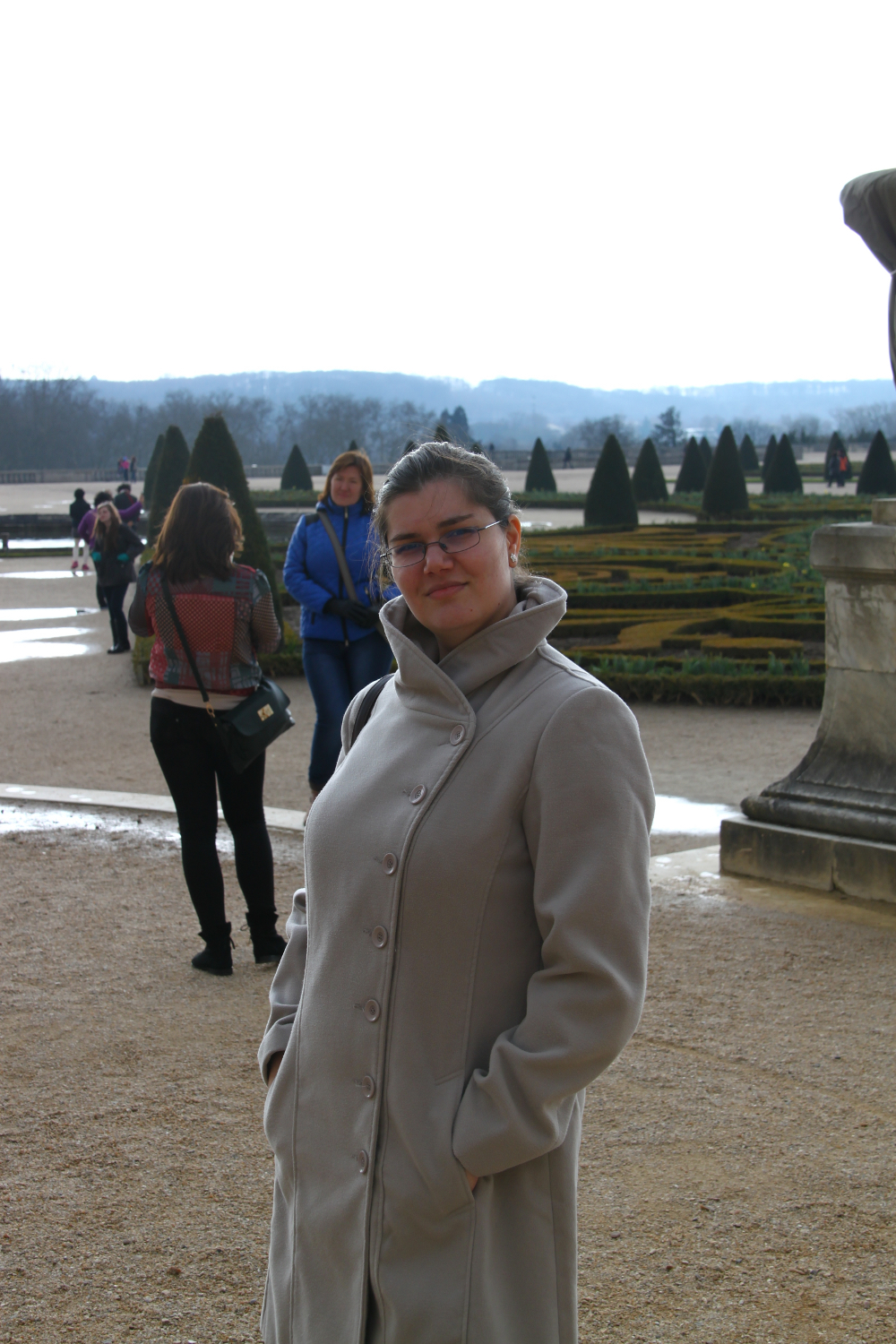 So, the huge downside of visiting Paris in spring was missing those spectacular gardens, those lovely flower arrangements we see almost everywhere online in Paris photos. Being cold in the evenings makes it a bit hard to enjoy it, but it can be overcome. As a side note, this was a trip, like I said, out of the blue. Given the chance to plan my own trip to Paris, I wouldn't go there in March. I'd choose May or June.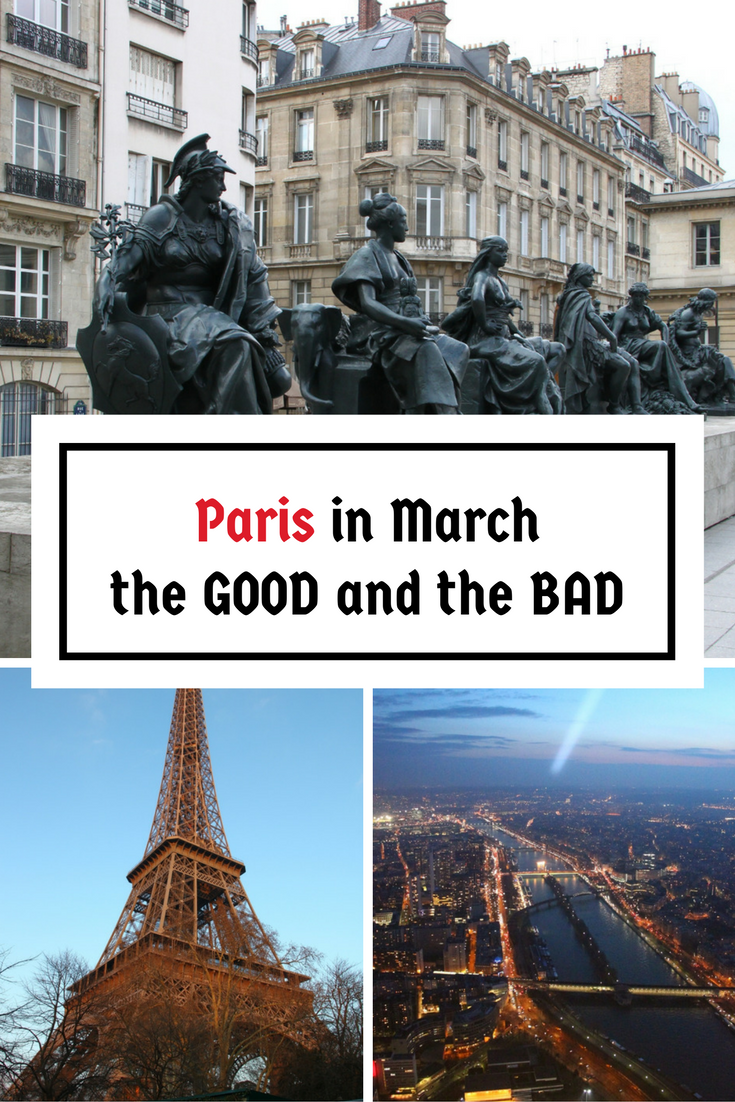 Save
Save
Save