4 Clubs with Interesting Locations in London
Last Updated on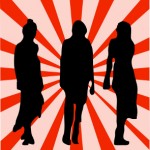 There are many things someone can do in London. Sure, The Big Ben, London Bridge, the palace remain top sights, but London has also a wide variety of clubs just waiting to be discovered by those who like to party all night long. Suited for almost any taste and preference, and even with something extra, some of these clubs became worldwide renowned. Let's see today 4 clubs in London that have a really interesting background or location.
Ginglik
You probably won't expect this: Ginglik is un 'underground' club nowadays built in a former public toilet. Yes, you got that right: public toilet which was built to serve the spectators of the 1908 Olympic Games nearby at White City.
Of course things are different today and the interiour is that of a club. In fact, you will find a friendly atmosphere in Ginglik, starting with the staff. You might even get the impression that people know each other – musicians, the staff. If you choose to go to this club, make sure you check the program first – you might even stumble upon a comedy night, or a movie night. The club became really appreciated by people.
Herbal Nightclub
If you would fancy seeing and industrial look provided by some exposed brickwork, then you could choose Herbal. This nightclub is in fact a converted warehouse, and the two floors can accommodate up to 250 people. During the summer, you could have the surprise of seeing a barbecue on the outdoor roof garden. Funny, right? Herbal is recognized as one of the London's nightclubs definitely worthy of a visit. The club has a good sound system and new new and great DJs. Tuesdays to Sundays parties are on at Herbal.
Fabric Nightclub
Now this is in fact one of the most famous nightclubs in London. The funny thing is that it is housed in a renovated cold meat store.
Fabric hosts both residents as well as new talent, thus attracting people who want a good party at anytime. And I should tell you that this club has Europe's first bass-loaded "bodysonic" dance floor. Clubbers literally feel the music – transmitted by the bass frequencies into their body through their feet.
1500 to 2000 people can be hold in the same time here. Oh, another detail worth mentioning. Sunday evenings are gay orientated. Also, apparently the club has unisex toilets.
Club Aquarium
This club made it to this list not necessarily for an interesting former location, but for what it offers. It is kind of unique in the London's landscape as it has five rooms including a swimming pool and a jacuzzi. Don't worry, the club provides towels, so you just need to have a great time and…. relax maybe?
Club nights are from Thursday to Sunday, and the club has a 500 capacity. In the other days of the week the club is reserved for various corporate events, video shoots, etc. Oh, did I mention that apparently Sunday is WetYourself night?
London has, without a doubt, attractions for any taste and moment of the day. Of you will decide to go to a club in this city, make sure you check the program first and conditions.