What to Do in Bloomington, Minnesota
Bloomington offers an interesting mix of indoor and outdoor activities, perfect for all types of tourists. The fourth largest city in the American state of Minnesota is home to several famous tourist attractions. You'll also find plenty of things to do in the nearby Twin Cities, Minneapolis and St. Paul. Choose one of the cheap hotels in or near Bloomington and start creating your travel itinerary using this selection of top things to do in Bloomington.
Check Out the Green Spaces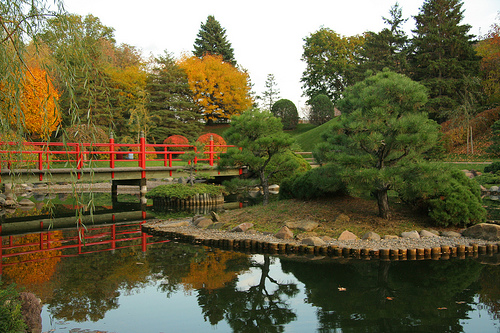 Image via Flickr by Mulad
If you like parks and green spaces in general, you should know that the city is home to a wonderful 2-acre oasis. Located in the heart of the city, the Normandale Japanese Gardens are very popular among locals and tourists.
Another great place to visit in Bloomington is the Minnesota Valley National Wildlife Refuge. You can find it at 3815 American Boulevard East, where it welcomes you with numerous hiking and biking trails, along with a visitor center with interactive wildlife exhibits.
Discover the Mall of America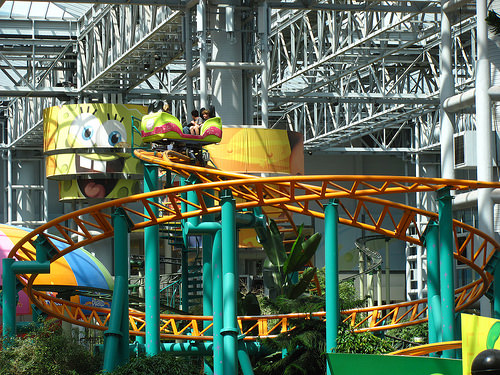 Image via Flickr by Roller Coaster Philosophy
You simply have to visit Mall of America. It's famous, it's huge, and it's home to countless stores and special tourist attractions. Here, you'll be able to enjoy the Amazing Mirror Maze, a life-size maze made of mirrors and glass. You can also discover fun rides at the Nickelodeon Universe, take a flight simulation ride at FlyOver America, have fun at the Lego store, and more.
Visit the Museums
If you like visiting museums, then you'll have a few to check out in the city. The Bloomington Center for the Arts is the place to go to see interesting artwork from local artists. Here, you'll find two theaters, two galleries, a dance studio, and more. Make sure to check the schedule to see what's coming up.
The NWA History Center, opened in 2002, aims to "preserve the memory of Northwest Airlines' exciting and colorful history." Here, you can discover airplane models, artifacts, and interesting documents. If you want to see "artifacts from the early pioneer through the agricultural period", go to the Bloomington Historical Museum.
Visit Minneapolis–Saint Paul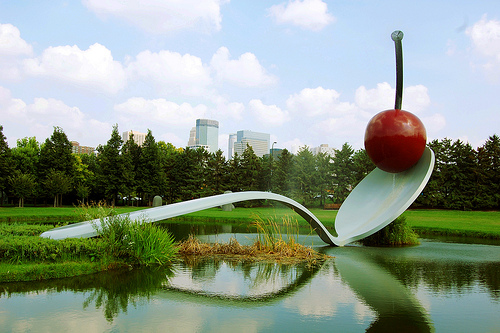 Image via Flickr by jrladia$
While you're in Bloomington, you should include a visit to Minneapolis–Saint Paul, or the Twin Cities, on your itinerary. You'll find many things to see and do here, from the Minneapolis Institute of Arts and the Weisman Art Museum to the famous Minneapolis Sculpture Garden. Don't miss the Stone Arch Bridge or Minnehaha Park, either. As a travel tip, you should use a local's guide to Minneapolis–Saint Paul to see which tourist attractions appeal to you.
As you can easily see, there are many great things to do in Bloomington and the surrounding area. When creating your itinerary, try to group the tourist attractions in a given area to save time. Also, you could easily book at least a day to visit the Mall of America, as you'll discover that time flies while you're there. Enjoy your travels!