Top Romantic Things to Do in Houston
Close to 15 million people visit Houston, Texas, each year and enjoy its visitor attractions. No matter what your preferences are, you will find plenty of romantic things to do here. Whether you go for a weekend getaway or for a longer trip, Houston has you covered. To help you better plan your trip, you can explore InterContinental Hotels Group's guide to Houston and use the list below to learn more about the top romantic things to do in Houston.
Discover Museums Together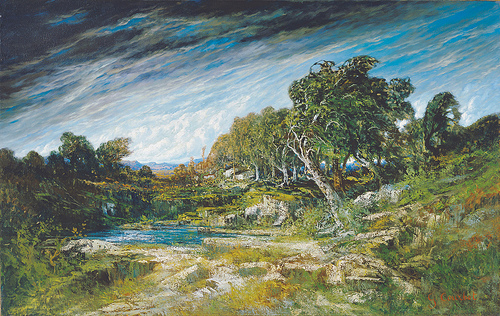 Image via Flickr by Mark Barry
If you love museums as we do, then you should definitely include at least one on your Houston travel itinerary. The city is home to several great museums, so you have many options. Art lovers should visit The Museum of Fine Arts Houston (MFAH), one of the best attractions in Houston. You can admire 64,000 works from six continents here, so prepare to spend some time exploring.
The Houston Museum of Natural Science and The Contemporary Arts Museum Houston are other museums worth visiting. To discover more places, head to the Houston Museum District where you will surely find something of interest there.
Take a Spa Day
Pampering as a couple is a relaxing way to spend a day or an evening. Book a massage or a complete spa session and unwind as you let go of all the stress.
Enjoy a Cultural Performance
When planning your trip to Houston, you should check the performance schedule at The Hobby Center for the Performing Arts. You will most likely find a show you'll enjoy with your partner. Additionally, this place is a famous visitor attraction in the city, andi it's worth checking out for many reasons. Houston's Theater District also has many options for you to discover during your visit.
Go for a Cruise or Experience a Hot-Air Balloon Ride
If you are more of an adventure couple, don't worry. Houston has something special for you, too. Seeing the city from a hot-air balloon will likely create an unforgettable experience. You can also choose to take a cruise — maybe even enjoy a romantic dinner on a ship while admiring the sunset.
Explore Unusual Attractions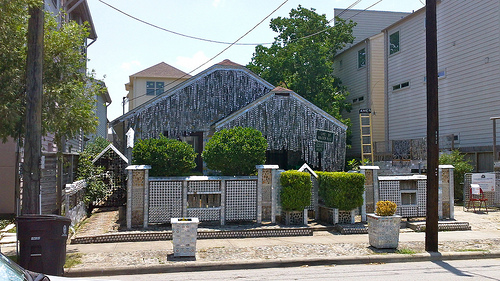 Image via Flickr by randwill
Discovering a city together as a couple is fun. If you want to go beyond the famous spots, you can find several quirky attractions in Houston that you could enjoy. The Art Car Museum brings art and cars together in a fun way, while the Orange Show Center for Visionary Arts is an impressive place where each piece has a meaning. Finally, the Beer Can House folk art attraction makes another place worthy of a visit.
In the end, any experience can be a romantic one if it you spend it with your significant other and enjoy each moment together. Romance can hit you in the face in a moment, literally, or it can be present at any time, in any place, as long as you are with your loved one. One thing is sure: If you choose Houston for a romantic escapade, you will find many things to see and do.