by Ana Adi
Until I've been to Denmark last year, I was under the impression that the only thing representative of the country would be found in its capital city. Of course, I wrongfully thought that the so-much-talked-about mermaid, that small bronze statue depicting a half-fish, half-human fairy-tale figure that gazes mysteriously to the waters around her, looking trapped on a stone much too close to the land, would be highlight of my trip. The mermaid however was smaller than what I have expected and she was not fully a mermaid but rather a woman with fishy legs. I know that the mermaid was a present from brewer Carl Jacobsen, from the Carlsberg Breweries, to the city of Copenhagen in 1913 and I that it makes reference to one of the most popular stories written by Denmark's own Hans Christian Andersen. I also know it was supposed to depict a ballerina of the Royal Theatre which the brewer fancied and who finally refused to pose nude for the statue as she found out it would be public. And even if I know that it was the wife of the sculptor Edvard Erichsen who finally posed, I can still say that the sight of the Tiny Little Mermaid surrounded my crowds of swarming tourists, crazed by the idea of having a taken a photo that friends they would immediately recognize their location was disappointing.
The Denmark I wanted to discover and fascinated me was outside the city and in the open, was a Denmark of the past that showed me how similar people are and how similar they used to live their lives. It is a Denmark of the past that I have discovered but unlike gazing at it through the eyes of a talented painter or those of a storyteller, I saw it for myself at Lynby. The Open Air Museum or the Frielandsmuseet, because that is where I was, is one of the largest and the oldest such museums in the world, hosting on an impressive 86 acres more than 50 farmhouses, mills and dwellings built anywhere between the 17th and the 20th century. It is here where for a moment I thought I discovered my great-grandma's stone fire, or my grandma's weaving machine or her butter barrel. It is also here that I thought I found my grandpas' tools and oxen wagon. Then for a second I wondered whether it was really Denmark I was in or maybe, just maybe, by some accident of nature, I managed to teleport myself to the Village Museum in Sibiu, as from all the Open Air – Village Museums I've seen in Romania it was only that one that matched Lynby in size and method of display.
Questions about what made Romanian dwellings function so similarly with the Danish ones, questions about farm work and responsibilities, about family life, traditional cooking and finally hygiene have all crossed my mind. And I concluded that globalization happened much earlier that I thought since all I knew as being traditional Romanian was also traditional Danish and could have been traditional German or Swedish or who knows what else.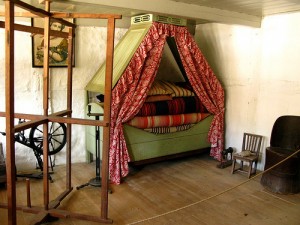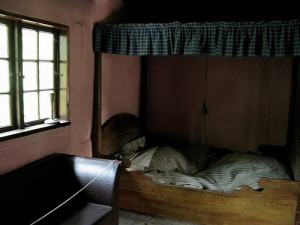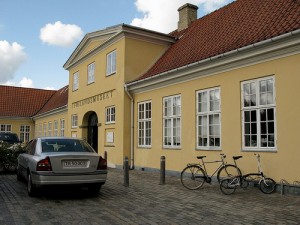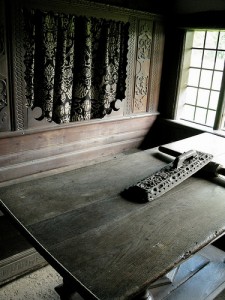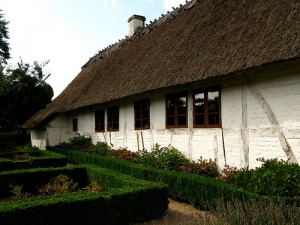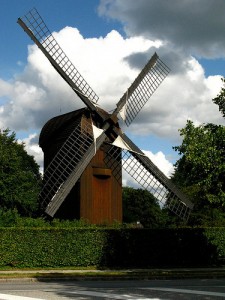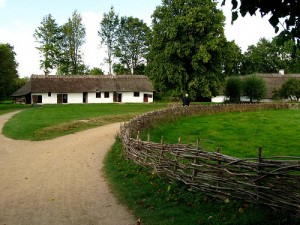 Links:
About the Museum: //www.natmus.dk/sw20384.asp and //www.copenhagenet.dk/CPH-Map/CPH-Friland.asp
Photos Lyngby: //www.flickr.com/photos/annaadi/sets/72157622285442986/
Photos Sibiu: //www.flickr.com/photos/annaadi/sets/72157606885622626/
Photos from Ana Adi

Ana ADI is an independent strategic communication consultant specialized in new media, international communication and public relations. She is also a PhD candidate. Ana now lives in Scotland but travels a lot. You can follow her on Twitter and check her other photos on Flickr.