The Romanian National Operetta Theatre
I know that the opera doesn't seem to be attractive to everyone. It is said that men fall asleep at some plays as they were forced by their wives to accompany them. Operettas are shorter than operas, and are usually of a light and amusing character. I found myself laughing many times. Operettas have similarities to operas and musicals, but even if you don't like these genders, you should give operettas a chance. It will take you by surprise without even noticing.
Romania is one of the few countries which have a tradition in operetta as we can say that Bucharest has been opened for this gender since 125 years ago.
On a short story, between 1946-1950, the Music Theatre Department of the Army imposed and settled into new dimensions for the Romanian school operetta. With this rich tradition, in 1950, by a decision of the Council of Ministers, was established Operetta Theatre, opened on the evening of 7 November. On the operetta stage, have given life and work many Romanian unforgettable artists like: Ion Dacian, Silla Smith, Virginia Romanovski, Maria Wauvrina, Avram Migry Nicolau, Nae Roman, Bimbo Marculescu, Toni Buiacici, George Hazgan, Valeria Radulescu, Lili Duşescu, Tamara Buciuceanu, Tiberiu Simionescu, Radu Beligan, Colea Rautu, Ion Lucian. Over the years, the National Operetta Theatre artists have toured in most European countries, the combination of ballet and theatrical performances been brought even on the American continent.
Unfortunately, the old theatre building was demolished in 1986 and since then it has received the spectators in the National Theater Small Hall. After 1990, to the title has been added Operetta Theatre and honorable named after the maestro "Ion Dacian".
Hoping you will visit Romania and care to join the National Operetta Theatre "Ion Dacian", I will try to shortly present you some of the plays which are now in the program. I have seen all of them and I find great difficulty of choosing just 2 or 3 titles. I must emphasize the fact that the National Operetta Theatre "Ion Dacian" provides a simultaneous English translation for the tourists who visit our country and the Operetta.
Silvia is one of the most famous operettas composed by Emmerich Kalman which has the mirage of la Belle Époque. Directed in a classic vision, fitting Gabor Miklos KerenyiOperetta and Musical Theatre Director in Budapest, it gives a sparkling gender made from action twists, cups of champagne and happy endings. The tale between a cabaret singer in love with a prince, was translated into an excellent libretto, which included many romantic and arabesque elements: seductive nightspots, high society balls, spin and intrigue that easily unravel and frivolous characters who seem to practice with intensity.
The Gypsy Voievode presents the returning of Baron Sandor Barinkay from his exile who, perhaps as a reward for all that he has suffered, falls in love with a young gypsy named Saffi.  Marriage shall be done with presence of the whole community of Gypsies, and so we have the opportunity to get to know all the gypsies' customs and habits. In a world where appearances are misleading, the life is poor and uncompromising; the gypsy community is in permanent conflict with an apparently wealthy life, full of constraints and unwritten rules.
The famous and popular Emmerich Kalman's operetta which was played for the first time in 1924 Vienna, Countess Maritza is well known in Romania. In order to highlight the charm plot and please the public, the recent action and time assembling of Countess Maritza was turned back almost a century. Widow, noble, young, beautiful and very rich – Countess Maritza is courted by admirers with demands of marriage. To escape their insistence, she announces an engagement whit a mysterious man. The story really comes together when she finds out that the man she invented really exists.
Now, that I've shorten the stories as little as I could so I wouldn't spoil the fun, I let you with some photos that I've made during the plays.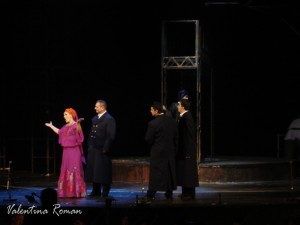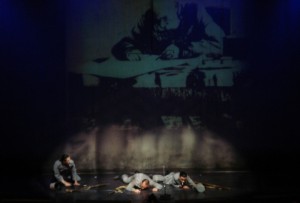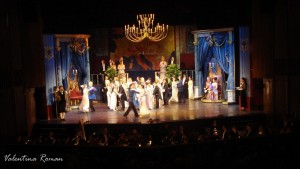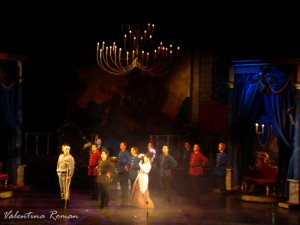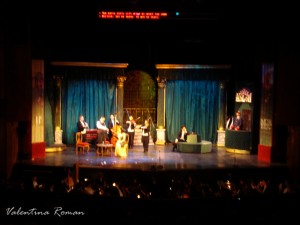 Info sources:
//www.opereta.ro
//ro.wikipedia.org