European City Breaks to Suit all Tastes
All over Europe there are some amazing locations offering visitors the ultimate city break options. Every major metropolis across the continent is home to a fascinating history that has left us with a legacy of impressive landmarks and intriguing tales of war and peace. And while each location may claim to be the best for visitors, it's not easy to select just the one when the time comes to book a trip. Here are a few of the options that are open to you.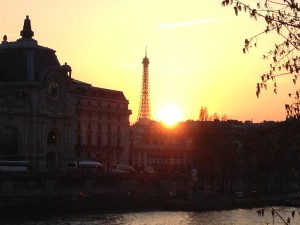 London
The UK's capital has been a major world city for hundreds of years, and because of this a short break is never going to be long enough to do anything more than scratch the surface. Each of the most notable landmarks, such as Trafalgar Square, the Houses of Parliament and Buckingham Palace are worth a visit in their own right, and packing everything into a long weekend, for example, could prove impossible.
Paris
For many people the most romantic city in the world, Paris welcomes millions of tourists every year. Many of the most famous landmarks are located close to each other, so if you enjoy walking you might like to explore the city on foot. And when the time comes to relax and put your feet up, a river cruise on the famous Seine provides you with the perfect opportunity to see the sights from a truly unique perspective.
Venice
And speaking of unique, there really is no city on Earth quite like Venice. Located in the north-east of Italy, it has no streets as such, just a series of canals criss-crossing a vast number of tiny islands. Many famous bridges give visitors a wonderful vista of the water-borne life that passes underneath, as well as perfect photo opportunities for camera users. For a true taste of Venetian tradition, be sure to enjoy a gondola ride during your stay.
Dublin
Ireland is a hugely popular holiday destination, thanks partly to the welcoming and friendly nature of the local people. Dublin has built up a deserved reputation as a bustling and intensely enjoyable party town, so be sure to leave your shyness behind and join in the fun. The city is home to a number of popular landmarks such as the Guinness Store House and Croke Park Museum, so there's always plenty to do.
Amsterdam
There is so much to see in Amsterdam, from the famous Anne Frank Museum to several world-renowned art galleries. Getting around from one landmark to another is easy, thanks to an intricate public transport network, but many people prefer to walk in order to sample the sights, sounds and smells of Dutch city life. Because of its central location, Amsterdam is popular with visitors from all over Europe.
David Showell was born in London and has visited many of Europe's most popular cities. His favourite is Venice.