9 Unique Attractions in South Korea You Can't Afford to Miss
Do you like to see quirky attractions in your travels? Here are the top 9 unique attractions in South Korea recommended by Max from Dame Cacao. Discover the best, quirky places to visit in South Korea from this article!
9 Unique Attractions in South Korea You Can't Afford to Miss
Have you finally given in and booked your ticket to Korea, dreaming of K-beauty and K-pop galore? Maybe you heard how kid-friendly and safe the country is, despite the fact that you can drink on the street? Or was it the pungent and cheap street food?
Having lived in South Korea for a few years now, I can vouch for the truth in all those statements. But I can also guarantee that they won't entertain you for long.
Soon you'll be craving something more culturally unique, something you could never just have shipped to you or "discover" in a local restaurant.
This will most often mean getting out of the capital city of Seoul and into the countryside, where the really unusual stuff lives. After some hilarious research and experiences, here are my top 9 quirky attractions in South Korea (& North!).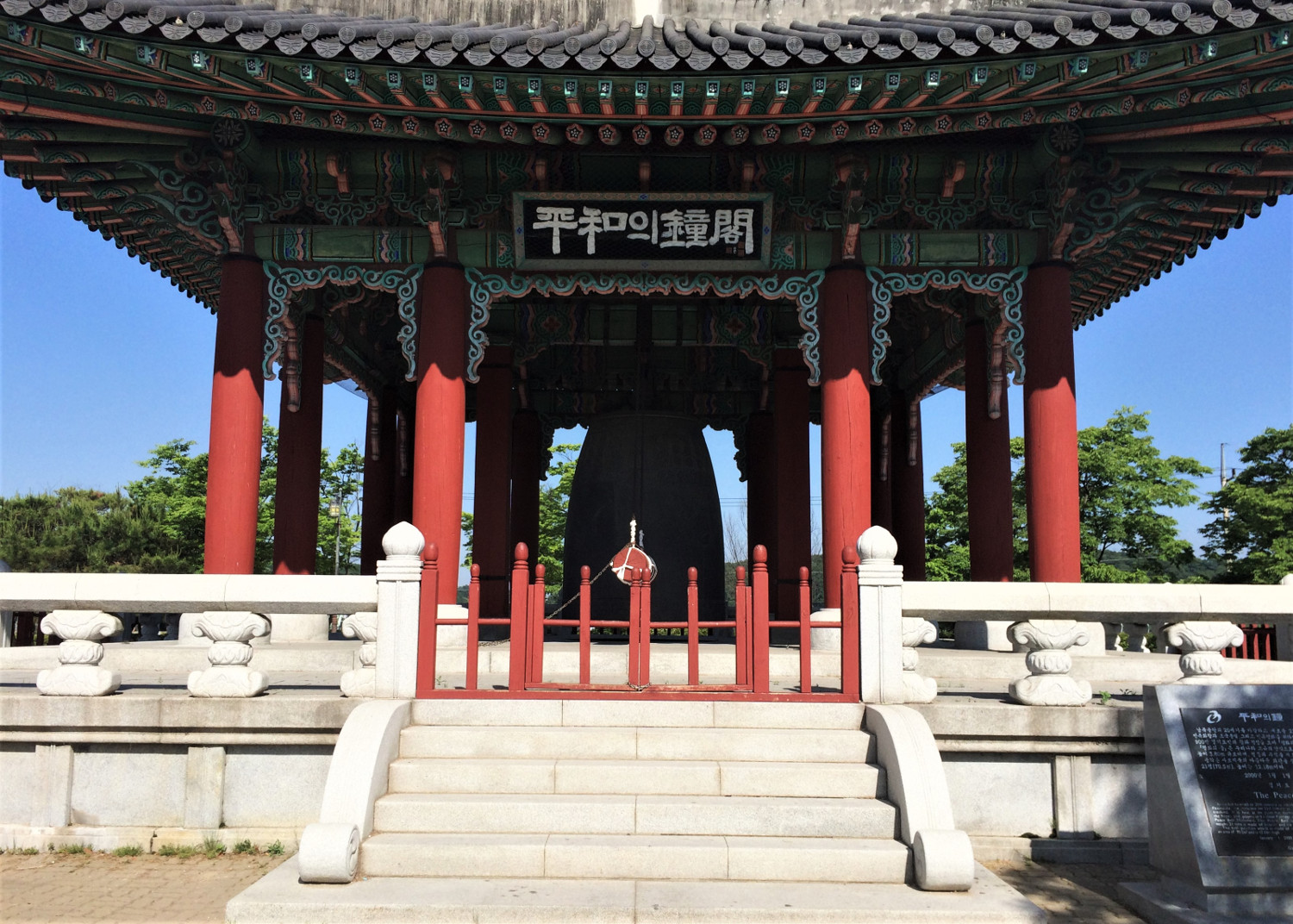 1) Eerie DMZ Tour
The North Korean Border
The DMZ or De-Militarized Zone is one of the most famous places on earth, especially these days. As the sort of safe zone between the two Koreas— technically at war for the last 70 years— the DMZ has become one giant museum for the Great War.
Did you know that all men in Korea stil l have to serve 1.5 to 2 years in the military once they turn 18? Thousands of these young men work along the DMZ, and most everyone who gives tours inside the buildings and monuments is active duty military personnel.
The types of tours range from a more inexpensive overview of all the more public areas to a day-long look into life in North Korea, and the opportunity to step technically into North Korea.
Although it is possible to visit the region from the North Korean side, it is not advisable. All the money paid for it goes to support the regime and it puts your life in legitimate danger. Please tour responsibly.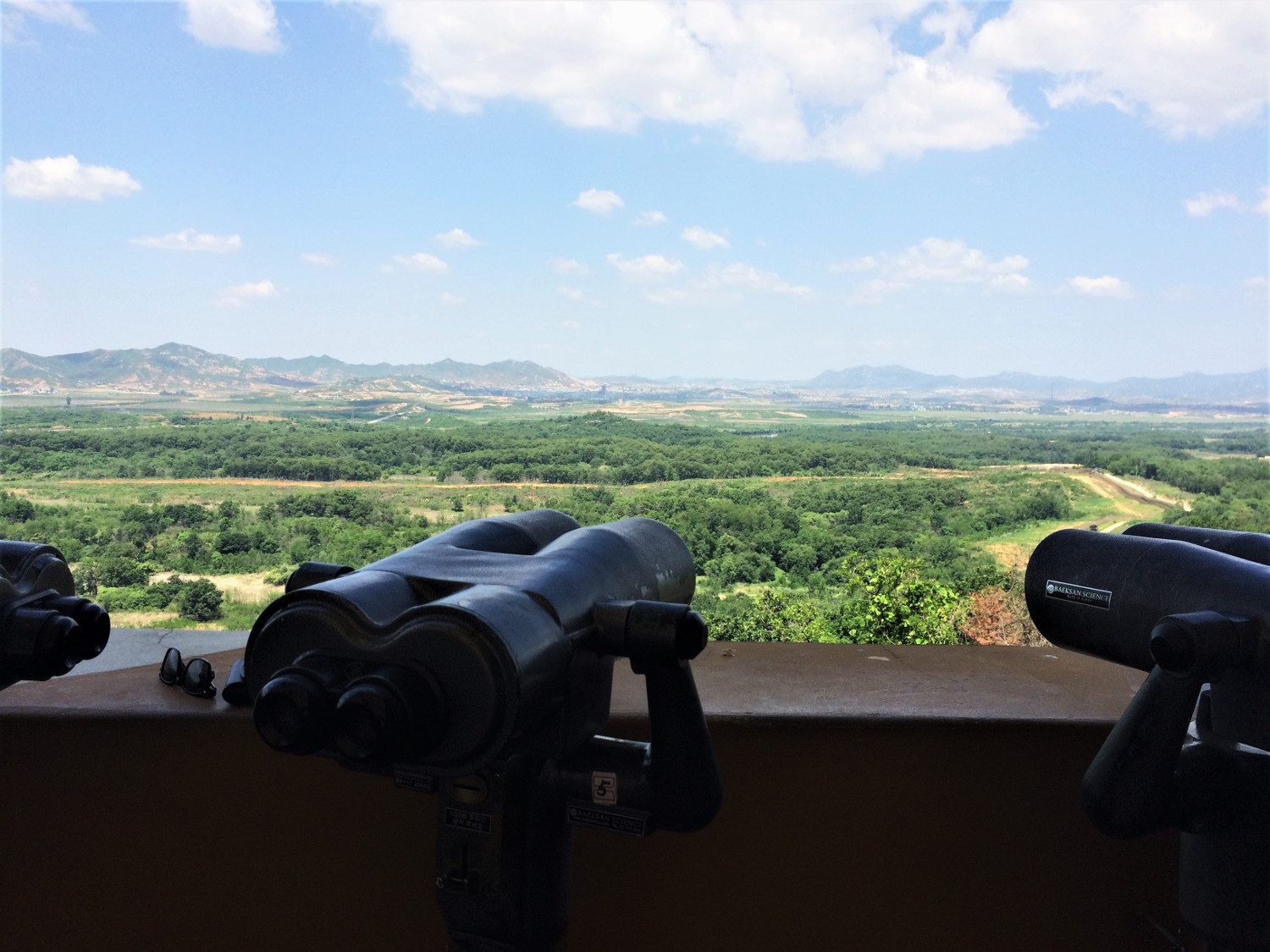 2) Drink Coffee with Sheep
Hongdae, Seoul-si
Although this isn't on many bucket lists, Korea is home to some of the world's most unique cafes. Many of these are DIY or animal cafes, one of my favorites being Thanks Nature Cafe, in Seoul's university hub of Hongdae, so it's no surprise that I'm including it here are one of the top unique things to do in South Korea.
The cafe is home to two sheep, both well taken care of and permitted to be there by the state. Patrons at the cafe are require d to buy a drink before they can play with the animals, but there is no shortage of cute here! Where else in the world can you sip on a latte, go take some selfies with a sheep, and then walk a block over to your hotel room to prepare for a night out in a city that never sleeps (trademark pending)?
The sheep, Sam & Anna, live outside of the cafe, so if you just want to snap some pictures of sheep in their most unnatural habitat, head on over to Thanks Nature.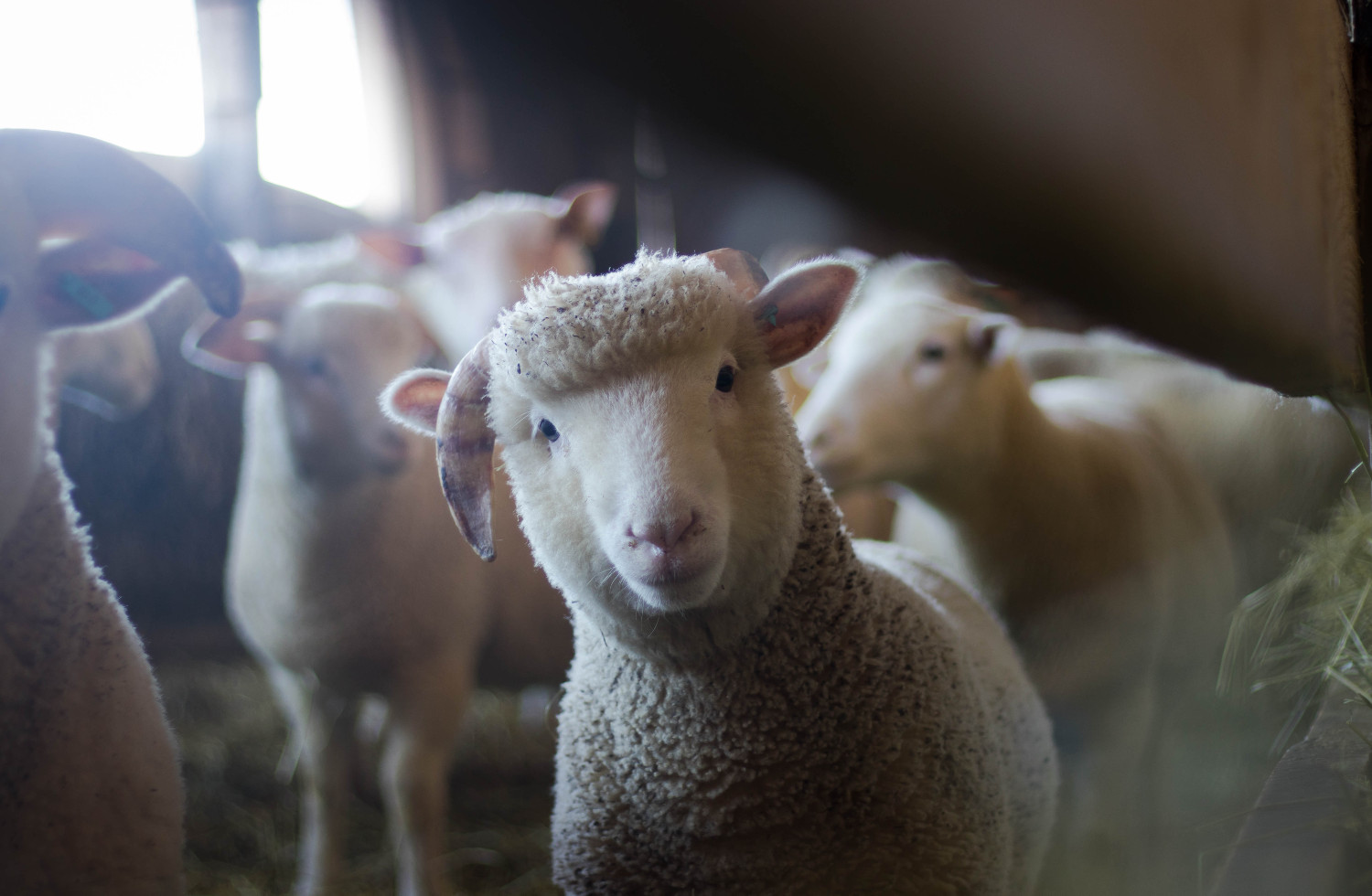 3) Abandoned Psychiatric Hospital
Gwangju-si, Gyeonggi-do
If you're into the paranormal or unexplainable, then Gonjiam Psychiatric Hospital should be a day trip during your Korean vacation.This is definitely one of the quirky things to do in South Korea.
Located in Gwangju (just outside of Seoul in Gyeonggi-do, not the one all 4 hours south), the psych ward was abandoned just two decades ago for still-unknown reasons. While not technically open for visitors, each year thousands of people enter the grounds of what is said to be the most haunted place in Korea.
The remnants of past "guests" litter the hallways, and some say that they can still hear the wails of those left behind when the owned fled for unknown lands.
4) Walk Across the Open Sea
Jin-do, Jeollanam-do
Held once a year during the last weekend in April, for 4 days there are thousands of people crossing the sea from one South Korean Island to another.
Known as the Miracle Sea Road Festival, the event is made possible by a natural clustering of pebbles and sand which are possible to walk across at extremely low tide.You can easily see why this is one of the best unique things to do in South Korea.
There are other activities, such as traditional alcohol tasting, painting, and performances available to the public, as well. Several tour companies offer transportation and accommodation packages to the festival, and it's a very popular attraction for both locals and tourists.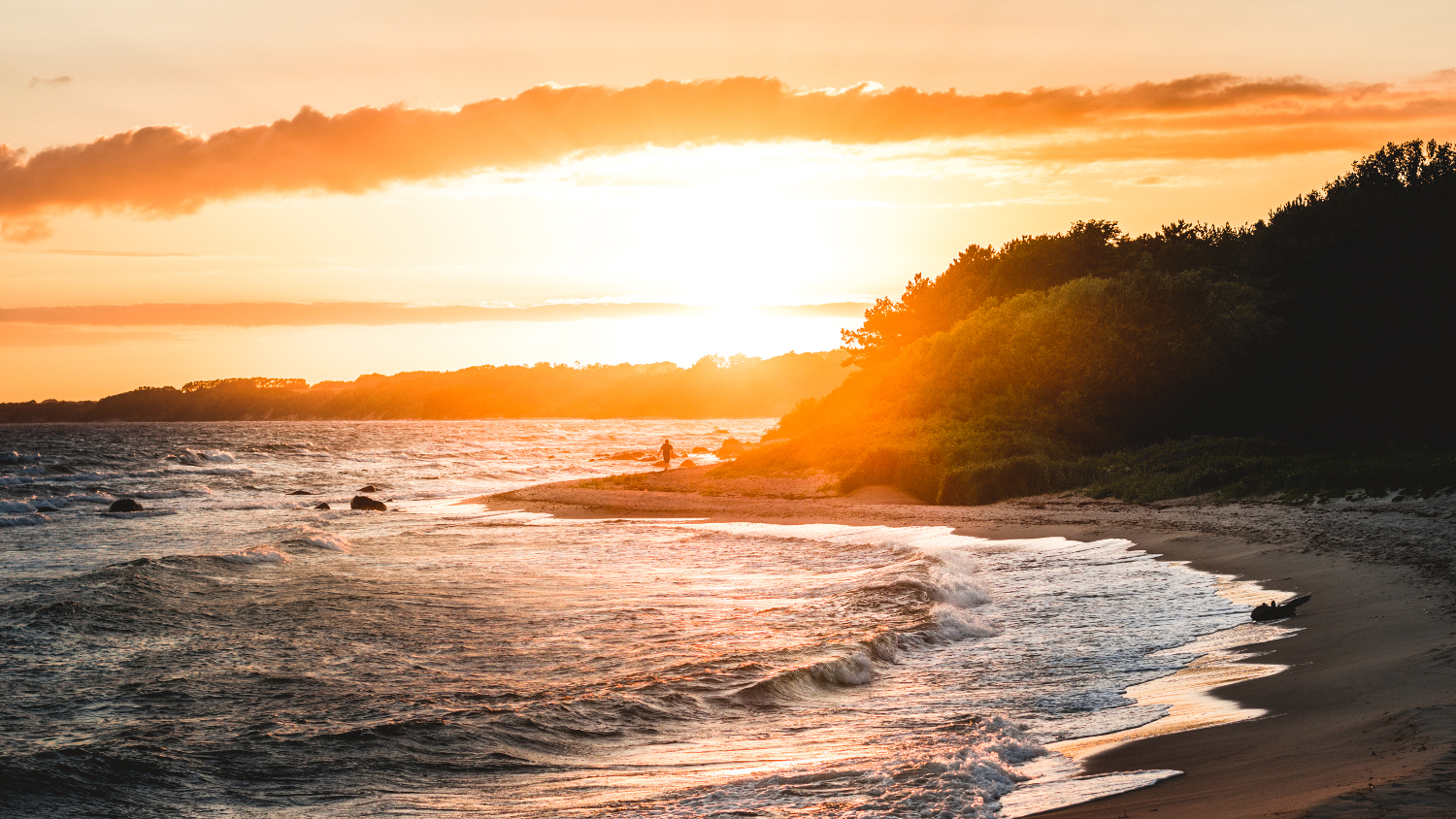 5) Natural Disaster Theme Park
Taebaek-si, Gangwon-do
​ ​
Another item on the top unique attractions in South Korea is the Natural Disasterm Theme Park. Located in the mountain town of Taebaek, 365 Safetown is one of the more unconventional approaches I've seen to teaching kids about safety.
Every year, thousands of Korean children are taken on field trips to the facilities, where they "experience" natural disasters ranging from earthquakes and tsunamis to forest fires.
When kids aren't populating the park, the province's firefighters use the town as a training facility. Considering the constant threat of nuclear war, I can understand why they want the kids to be prepared, though they certainly haven't given us teachers any training. I can't imagine there are many other countries with emergency preparedness kits in every subway station, either.
6) A Love Museum
Cheju, Jeju-do
Although this park of phallic symbols should not be the main reason you visit the gorgeous island of Jeju, just south of mainland Korea, it is a great stop once you've arrived. Famed as the Sex Museum You Never Wanted, Love Land is where families literally pose with giant penises. Definitely one of the unusual attractions in South Korea.
The spot is actually so well-known that it's 100% acceptable to show off those photos to grandma. The museum was originally erected by artists as a place to teach young people about sex in a humorous way, but has evolved into a major tourist attraction.
As conservative as Korean s are, two things will always make them laugh: poop and penises. I've confirmed this with many giggling co-workers.
7) Suwon Toilet Museum
Suwon-si, Gyeonggi-do
Speaking of poop, Suwon has long been named one of the crappiest cities in Korea. No, it's not the sewer smell which permeates the air, but the dedicated toilet museum within city limits – one of the unusual places to visit in South Korea.
Built in 2009 by "Mr. Toilet" (Sim Jaedeok, 심재덕) as a celebration of the establishment of the World Toilet Association, after he passed away just a year later, his will donated his home to the city of Suwon.
The government later opened the Mr. Toilet Museum in Mr. Sim's honor. With both perm a nent and special exhibits dotting the building this is one kid-friendly attraction I think you can't fully digest until you arrive. It's easily to see why this is one of the unusual places to visit in South Korea, a true unique attraction in South Korea.
8) Jeonju Hanok Village
Jeonju-si, Jeollabuk-do
A hanok is a traditional Korean house, not to be confused with a "hanbok," a traditional Korean outfit. The words sound so similar because the first syllable, "han," means "country" in Korean. And boy is it country. In the southern city of Jeonju, known domestically for its delicious foods and beautiful scenery, there lives a hanok village.
Populated by houses and locals (& tourists) wearing the traditional dress of Korea, the one-story houses complete the cultural ambiance , which embodies old-world Korea for thousands of annual visitors.
Depending on how much time you have to explore Jeonju, I recommend renting a hanbok for the day and doing a photo shoot, and then staying overnight in a h anok. You'll even get a traditional meal along with a truly traditional experience.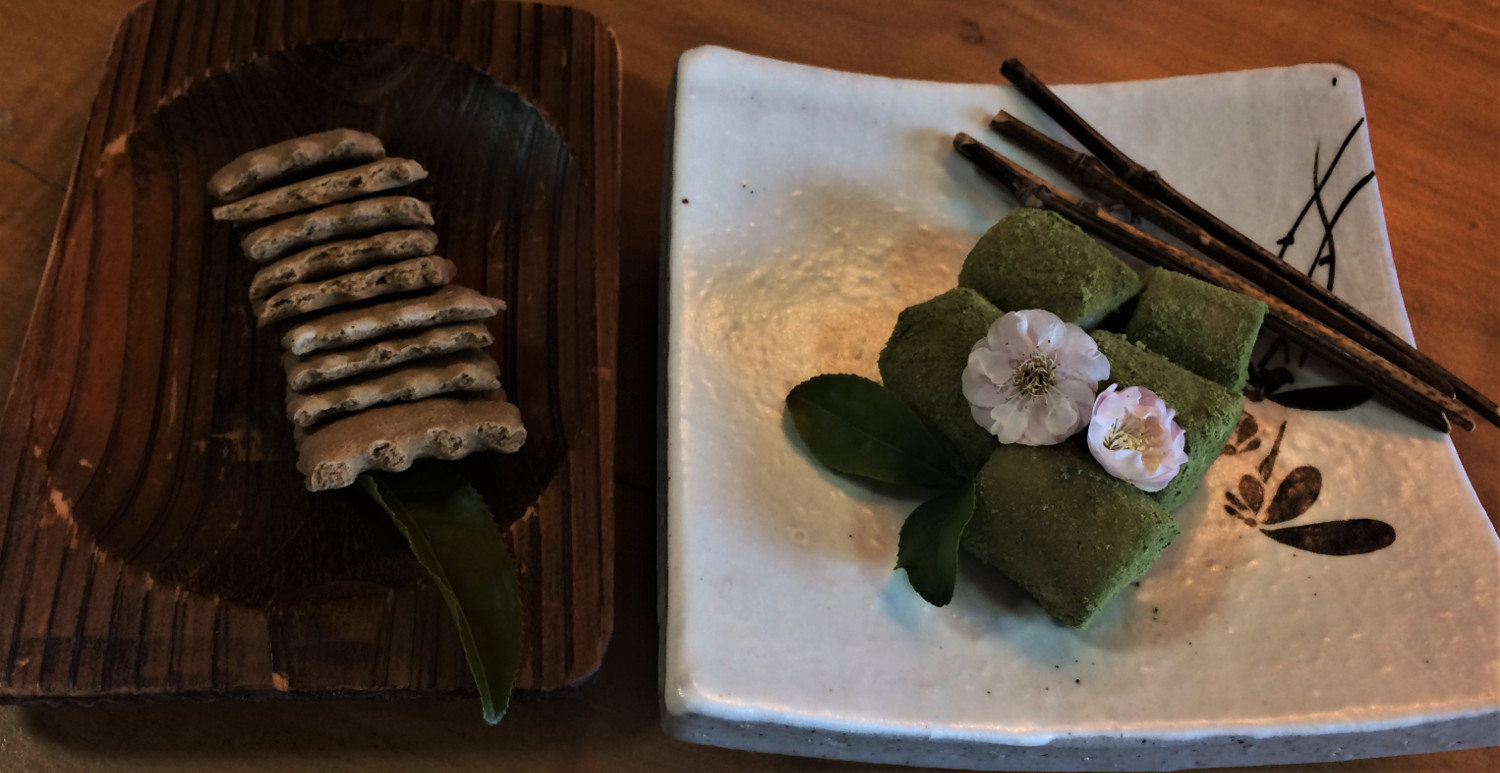 9) Boseong Tea Fields
Boseong, Jeollanam-do
There are not many places in the world where you can still sit on a terrace consuming food grown in the fields below. Korea's famous tea fields are one of these places, and their very existence is a testament to Koreans' commitment to eating local. Other than the great selfies and kid-friendly fun, you can eat green tea ice cream, churros, and lattes, and bring home some of the tea in leaf or powder form.
There's even a week-long festival held in May , when the fields are greenest and ripest for the picking. You can join in the fun and pick your own tea, make green tea chocolate, and learn how to properly drink tea, Korea style.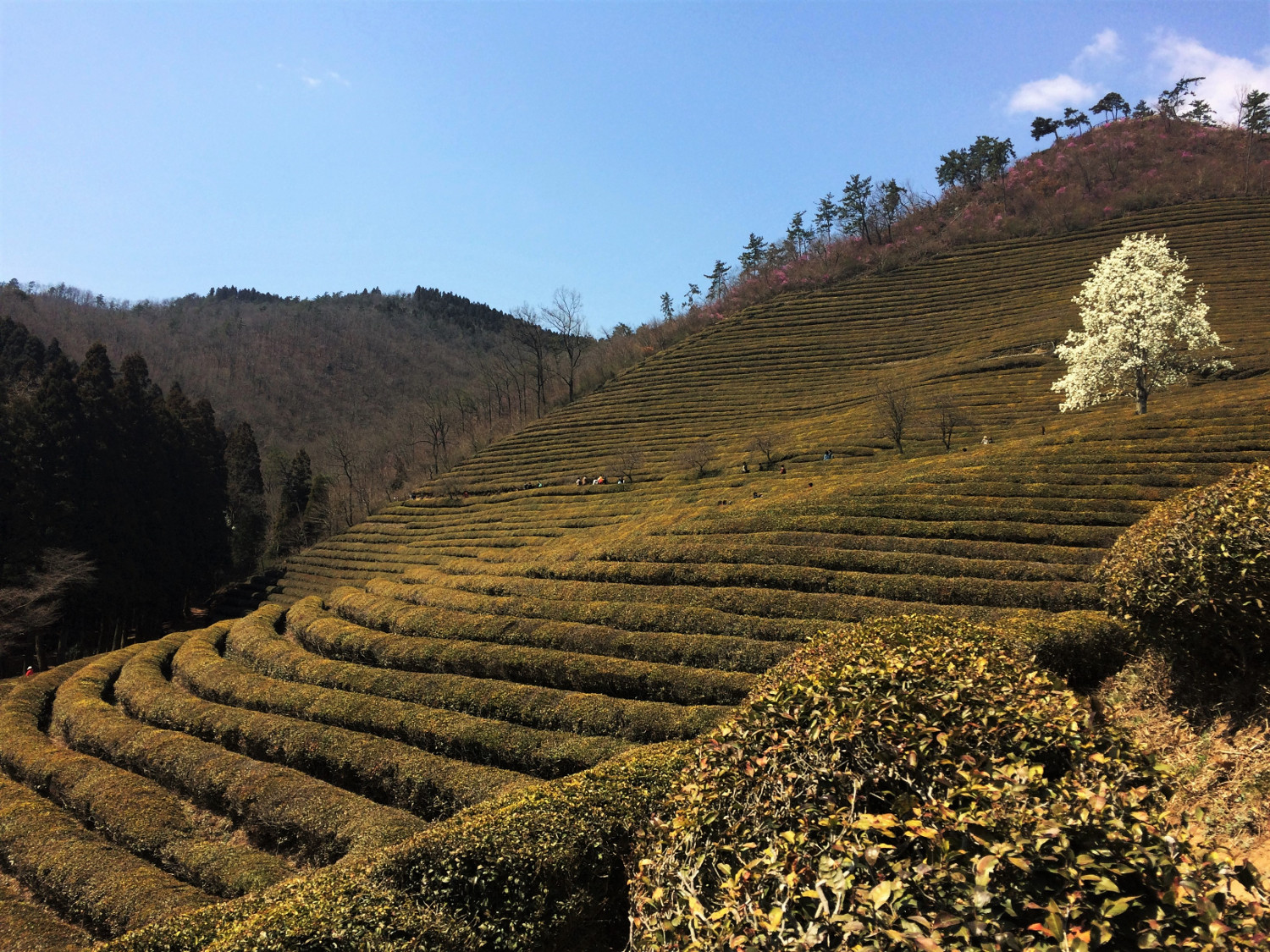 So did you learn something new about Korea? If you've decided to add one of these activities to your bucket list, which one did you choose?
About the author
Max is a fervent chocoholic and incessant traveller, currently living the expat life as a teacher in South Korea. You can find her chocolate city guides and tips for around-the-world travel on her site, damecacao.com. Follow her on instagram, Facebook, and Twitter as well.