St. Andrew, the day in which spirits come to life in Romania
On November 30 Romanians celebrate St. Andrew (Sfantul Andrei). The brother of St. Peter, St. Andrew is among the two apostles called by Jesus to Him. Also, St. Andrew is the saint who brought Christian religion to Romania – a Christian country. He was crucified on November 30, in the year 60 AD, in the Greek city of Patras.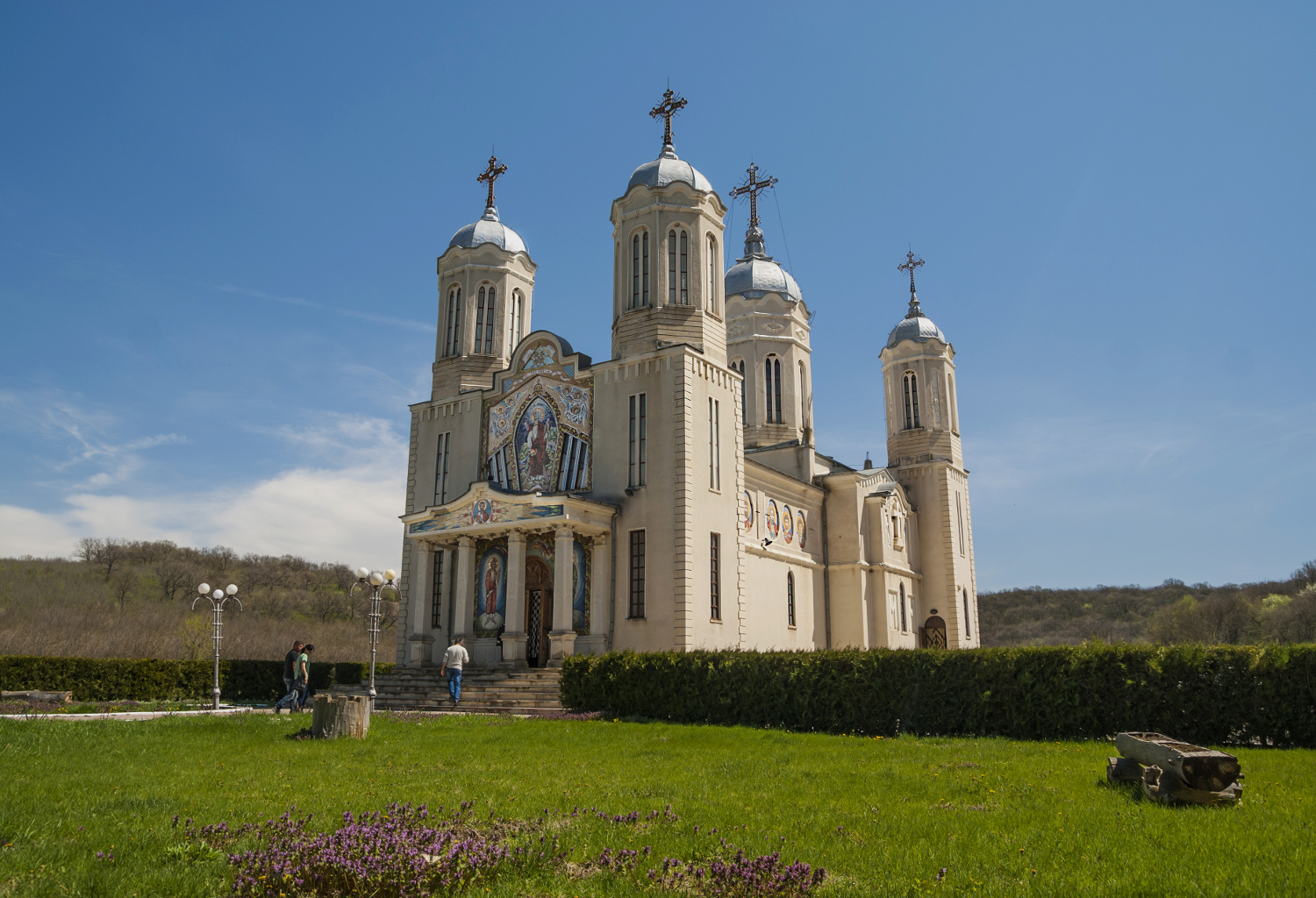 Saint Andrew's Monastery, near Constanta, in Romania, photo by ELEPHOTOS / Shutterstock.com
The celebration is one with pagan roots as many traditions and superstitions are still in use today. On November 30th it is said that un-wedded girls can see the man they will marry (using a special ritual).
Also, it is said that "strigoi" (sort of ghosts, spirits belonging to people who died but who did cross over) come to light. It is said that one should use garlic – on his or her body and to anoint doors and windows hinges to prevent these spirits from getting inside houses. Another way to keep the spirits away is to turn upside down all mugs and bowls in the house.
St. Andrew's holiday is a public holiday in Romania – everyone is free, theoretically: banks, schools, public administration, everything. Plus, this holiday is followed by December 1st, Romania's national day – another public holiday – so yes, you can imagine many people used these days to go on a long week-end holidays.
Many people have the name of St. Andrew – St. Andrei: Andrei, Andreea, Andra are the most common. And yes, it is the "nameday" of Andrei from this blog as well :).
St. Andrew, as you can easily imagine, is very famous in Romanian churches. Near Constanta you'll encounter the "St. Andrew Cave Monastery" – a place where he stayed. You'll also see, in many churches across the country, statues, paintings, and other artwork representing the likeness of St Andrew.
Another interesting tradition is to plant wheat seeds and keep them indoors until New Year's Eve. It is said that one can predict how the next year will be based on how the wheat seeds will look like on New Year's Eve.
Another way to predict the next year is to take small branches from a fruit tree, put them in water and keep them until the Christmas holiday. The branches should bloom, and if they do that, it is said that the next year will be a great one.
As you can see, the pre-Christian roots are very visible in these traditions. If you think of the spirits coming to life, you could easily say that St. Andrew is the Romanian equivalent of the Halloween.
On St. Andrew it is also said that wolves can talk!
Moreover, girls who stay naked, with two lit candles in their hands between two mirrors will see the man they are destined to marry in the mirror behind them (along with scenes from their future). Some of the traditions also mention some Holy water for this "ritual" and even a wedding ring from someone who got married in a church. The ring is to be placed in a glass of water and it is inside the ring that the un-wedded girls will see their destined one.
Did you know about St. Andrew holiday in Romania?