What to See and Do in Toronto
Toronto, Canada's largest city, is vibrant and energetic. With a thriving music scene, world-class restaurants, and renowned art galleries and museums, Toronto really does have something for everyone.
As there is so much to see and do, you'll want to plan your time in Toronto carefully. This short guide highlights the top visitor attractions in Toronto as well as recommending the best food and drink that the city has to offer.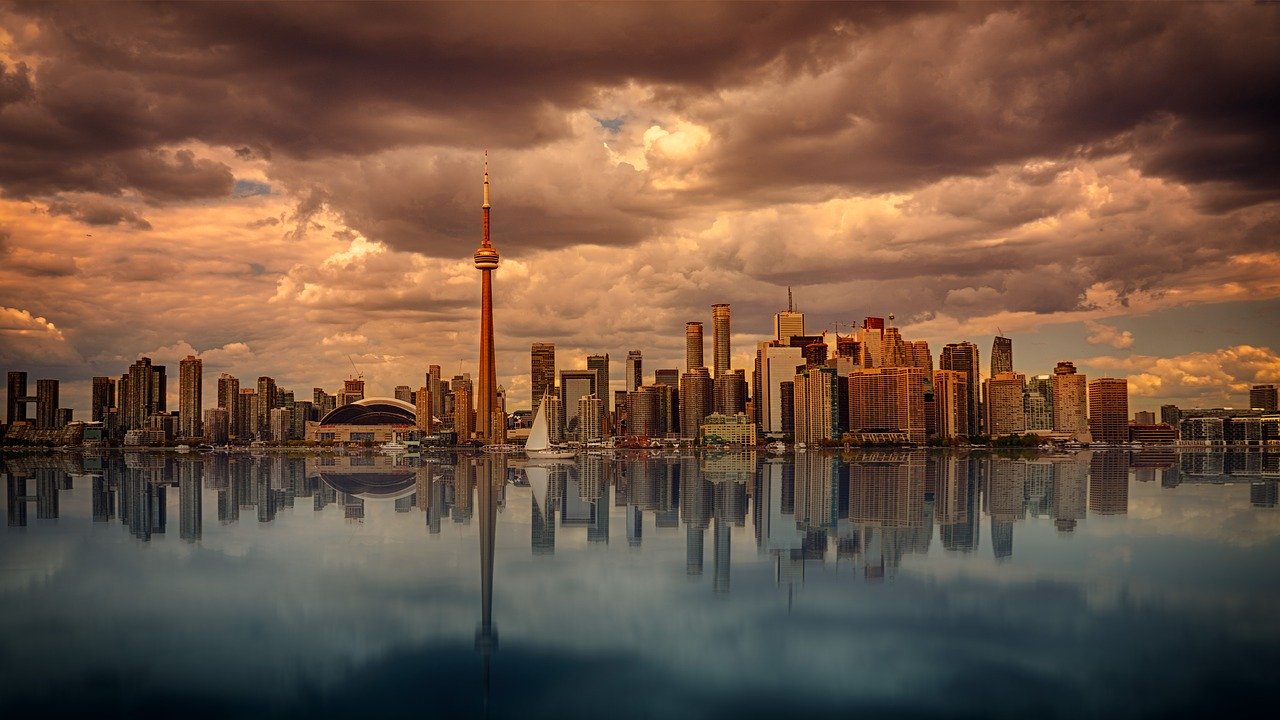 When planning a trip to Toronto, you might need to apply for a visa or Canadian eTA (Electronic Travel Authorization).
You'll need a valid eTA if you're traveling to Toronto from one of 60 countries and territories eligible for visa-free access to Canada. The document can be obtained easily online in under 24 hours. If you've already applied, you may be able to check your eTA status here.
What to See and Do in Toronto
The city of Toronto is vast, measuring 630km2 it is even bigger than Ottawa, Canada's capital city. Given its size, it's easy to feel overwhelmed on arrival in the city and it can be difficult to know where to begin exploring.
To help put, we've selected some of the activities that no Toronto travel itinerary would be complete without.
Enjoy views across Toronto from the top of the CN Tower
The CN tower is a great place to start. With a height of 553.3 meters, the views across Toronto are second to none and give you a real sense of the city's scale.
If you're really daring and seeking a dose of adrenaline, why not try the CN Tower Edge-Walk; a uniquely terrifying hands-free walk along a ledge encircling the top of the tower's main pod. An unforgettable experience not for the faint-hearted.
You can save time by buying CN Tower tickets online in advance.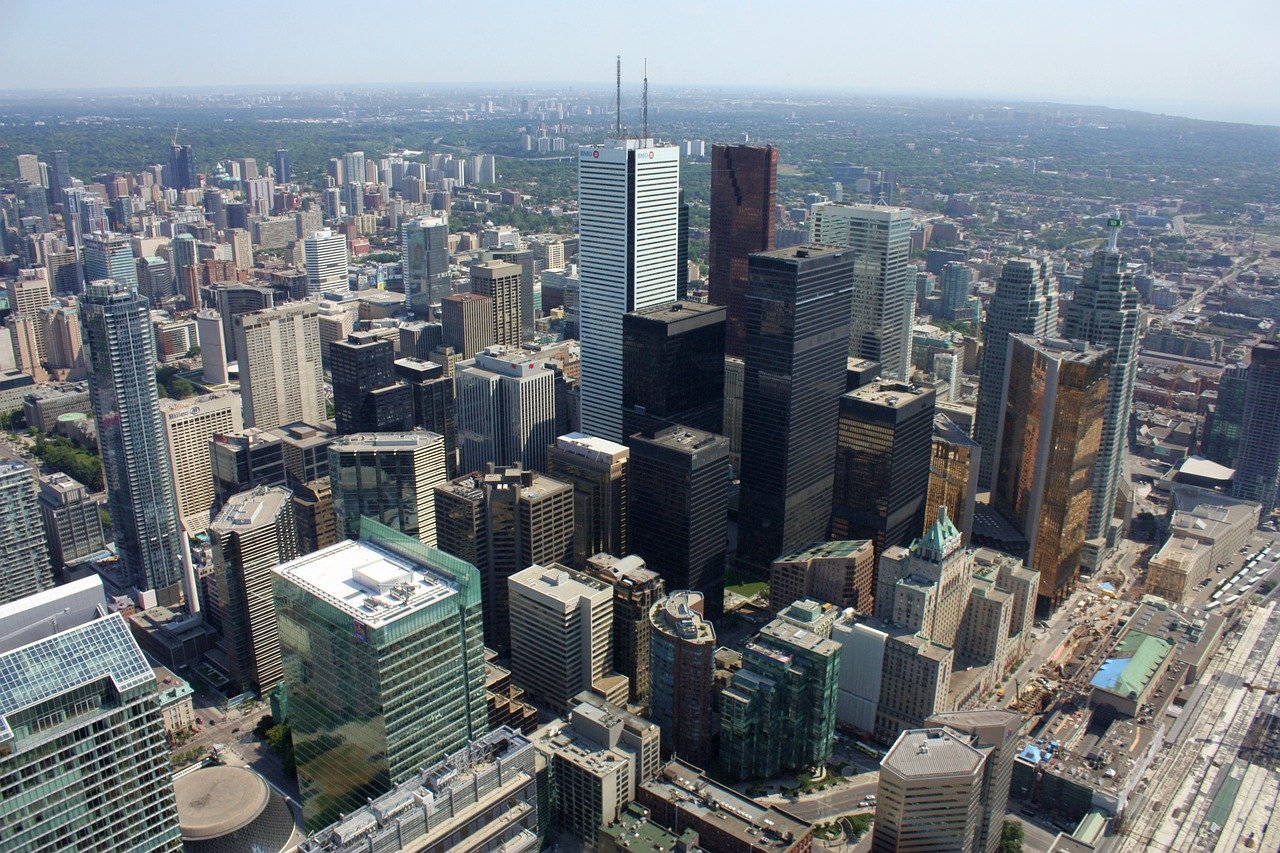 Discover Art, culture and natural history at the Royal Ontario Museum
Once you've got your feet firmly back on solid ground, we suggest heading to the Royal Ontario Museum. Art, culture and natural history come together under one roof at one of the largest museums in North America and the most visited in Canada.
The art and culture collections include thousands of pieces of artwork from across the globe in addition to fashion and textiles and objects dating back to Roman and Greek times.
The Department of Natural History at the Royal Ontario Museum is home to the largest collection of natural specimens to be found anywhere in Canada with the chance to see rare fossilized plants and animals.
Toronto Islands: see the city from across the Lake
Just offshore from Toronto city center, you'll find 15 small islands on Lake Ontario which together make up the Toronto Islands. The most popular is Center Island and, featuring a huge park, it offers the perfect opportunity to relax outdoors and enjoy views of the city across the water.
If you're traveling with kids, Centreville Amusement Park will provide hours of fun with over 30 rides and attractions.
Toronto Islands are accessed by ferry from the mainland, the trip itself is scenic and takes around 15 minutes.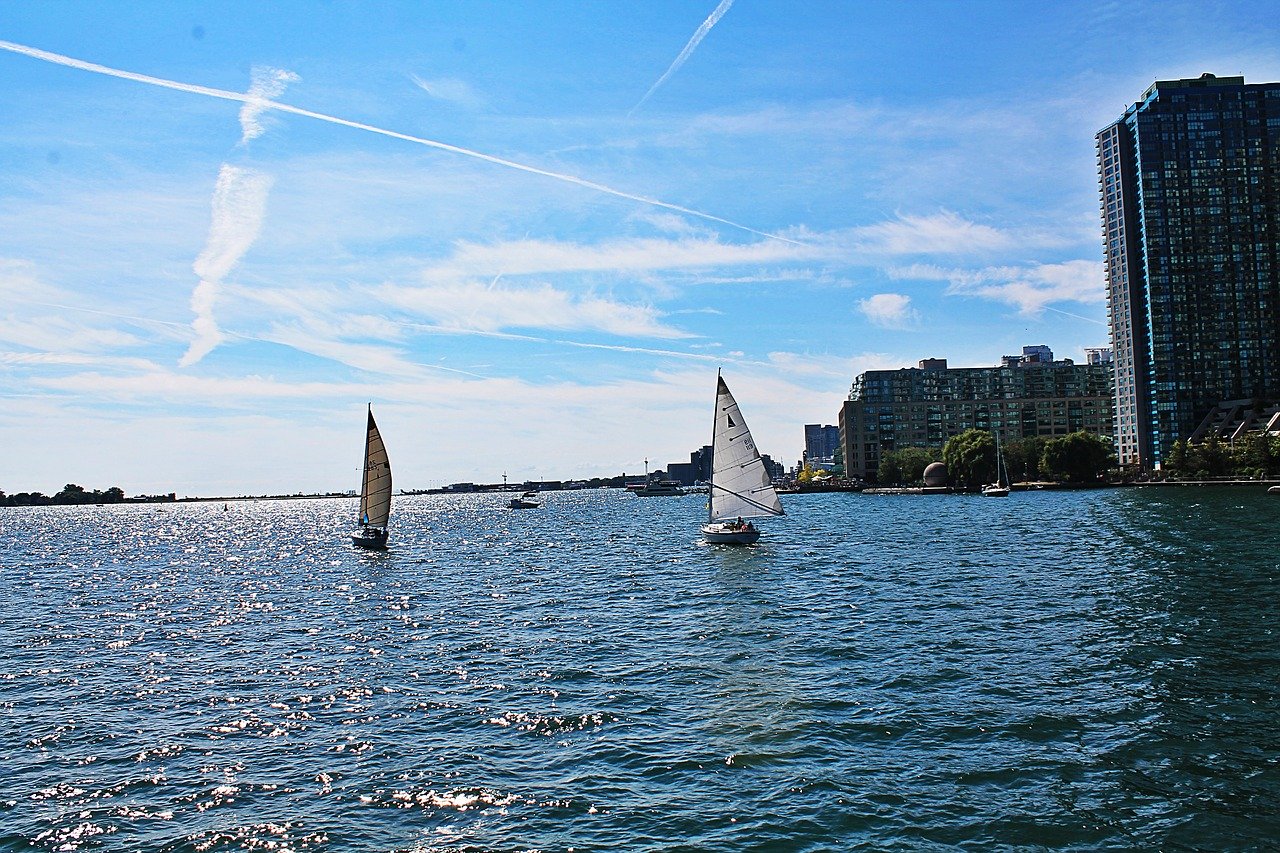 Food and Drink in Toronto
Toronto is quite the foodie haven. Often referred to as the most culturally diverse city in the world, where more than 140 languages are spoken, it's not surprising that the city's gastronomic offering is varied and exciting.
With restaurants, cafés and street food vendors serving up specialties from across the globe, you can sample international cuisine of just about every kind in Toronto.
As far as typical dishes go, the most well-known has to be the Peameal bacon sandwich. Peameal bacon is a type of back-bacon and is usually served on a kaiser roll. This iconic snack has converted into somewhat a staple in the city.
Toronto has its own cocktail named after it made with Canadian whiskey and Fernet-Branca, you'll see people sipping on this deep amber tipple throughout the city. If that doesn't sound like your thing, there is a booming craft beer scene with innovative breweries across Toronto.
Be sure to check out one of Toronto's food markets to sample local produce. One of the best is St. Lawrence Market, with over 100 stalls including bakers, butchers, and other artisanal food and drink products. Events and cooking classes are also offered to the public.
Author Bio:
Daniel Moore is an experienced content writer. He is associated with many renowned travel blogs as a guest author where he shares his valuable travel tips with the audience.