Useful tips for visiting Vancouver: What you need to know before your trip to Vancouver
Planning a trip to Vancouver, Canada? Then you'll love these insider's tips for visiting Vancouver. From the best time to visit Vancouver to festivals in Vancouver, from all you need to know about Vancouver traffic to Stanley Park and Asian food in Vancouver – and many, many more, everything is included in this list with incredibly useful tips for visiting Vancouver written by Lesley from Freedom 56 Travel.
Use these travel tips when planning your Vancouver trip and you'll be able to enjoy a perfect vacation here, whether it is a last-minute trip or a trip planned with a lot of time in advance!
Useful tips for visiting Vancouver: What you need to know before your trip to Vancouver
Visiting Vancouver can be a trip of a lifetime!
Set between the Coastal Mountains and the Pacific Ocean, Vancouver is a jewel of the Pacific Northwest. The third-largest city in Canada, Vancouver is a gateway to Asia and the favourite destination of travel adventurers, foodies, and world-class ski lovers.
Vancouver has grown exponentially in the last 25 years. Prior to the International Exposition of 1986 that Vancouver hosted, Vancouver was seen a sleepy little city, famous only for its pretty scenery and proximity to Whistler Mountain.
Now in 2019, Vancouver has become an international destination. Following on the heels of Expo '86, Vancouver hosted the 2010 Winter Olympics which was a resounding success for both the athletes and the city. The legacy of the Olympics for Vancouver was not only the excellent athletic facilities but also a bigger presence on the world stage and a greater influx of visitors.
Don't let your visit to Vancouver pass you by without knowing the insider secrets to the city. Knowing where to stay, the best things to do, what to miss and what not to miss is crucial!
Read on and learn the best tips for visiting Vancouver!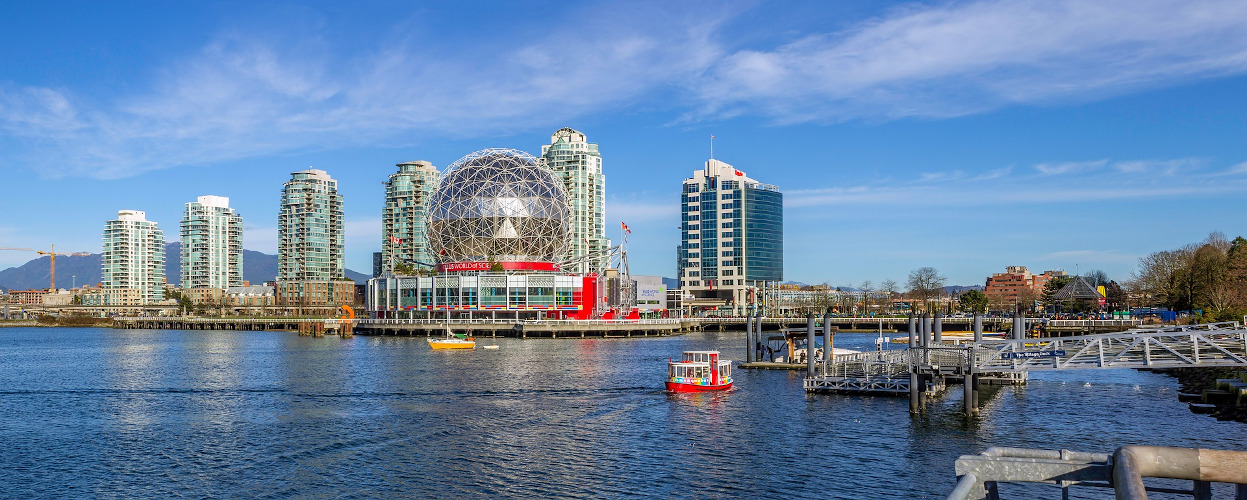 Vancouver Traffic
It should come as no surprise that the traffic in Vancouver can be challenging.
Vancouver city planners decided long ago not to build an elevated freeway system through or around Vancouver, and I freely agree that this decision led to Vancouver being known as one of the most beautiful cities in the world. You won't see spaghetti junctions and multi-car freeways anywhere in Vancouver.
However, the downside of the absence of an inner-city freeway system is that traffic moving through Vancouver can be difficult and the major thoroughfares can get very busy, especially during peak times.
If you're planning to drive in Vancouver, try to avoid doing so from 7-9am and from 3-6pm. Bridges and tunnels that go in, out and around the city can be particularly troublesome. Using great travel gadgets like Google maps to aid in finding the best route works really well in Vancouver. I use Google Maps regularly to help find the best way through the traffic.
Vancouver Transportation tips:
Let's start this list of things to know before visiting Vancouver, Canada with information about the city's transportation system.
Use Vancouver's excellent public transit system. With buses and Skytrain service, getting around the city as well as the surrounding area is quick and easy. In fact, Vancouver just won the 2019 Outstanding Public Transportation System Achievement Award, which is awarded by the American Public Transportation Association.
Downtown Vancouver is very walkable. Vancouver has the world's longest uninterrupted waterfront path, extending 28 kilometres. Don't miss it!
Car sharing is very popular in Vancouver and it's easy to access. Car2Go, Evo, Zipcar, and Modo are all great options. The City of Vancouver offers many dedicated parking spots for car shares making it much easier to find parking in popular areas if you're using a car share.
Cycling is widespread in Vancouver, especially with Vancouver's many dedicated bike lanes. There are a lot of Mobi bike stations all over the city. Hop on a Mobi bike and explore!
Ride sharing companies (Lyft & Uber) are set to begin operating in Vancouver on September 3, 2019. Residents are very excited to finally get this option and it will be a great boon for visitors too!
Ride the Aquabus if you're crossing False Creek between downtown Vancouver and Granville Island. It's pet-friendly, bike-friendly, wheelchair accessible and fun to use.
Stanley Park
Another important thing to know before going to Vancouver is that the city is deservedly famous for Stanley Park.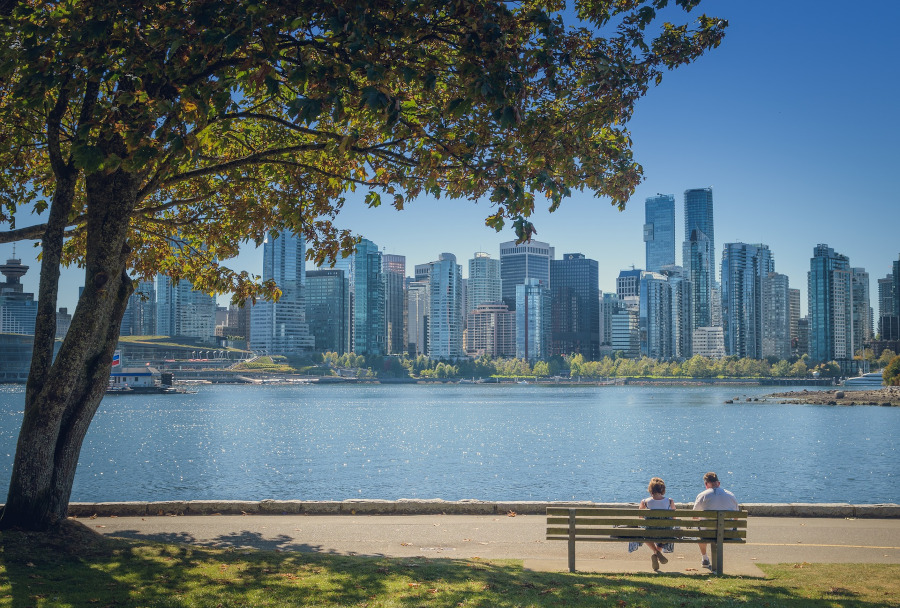 This enormous 405-hectare park comprises the entire north-west area of downtown Vancouver, providing residents and visitors alike with endless recreational opportunities.
As Vancouver's first park (way back in 1886!), it was not created so much as it evolved over millennia as a forest space. While the park is home to many man-made structures, the beauty of the park is in its half-million trees in the traditional west coast rainforest canopy through which walking trails have been carved. You can commune with many woodland creatures that live in the park and a wide variety of bird life.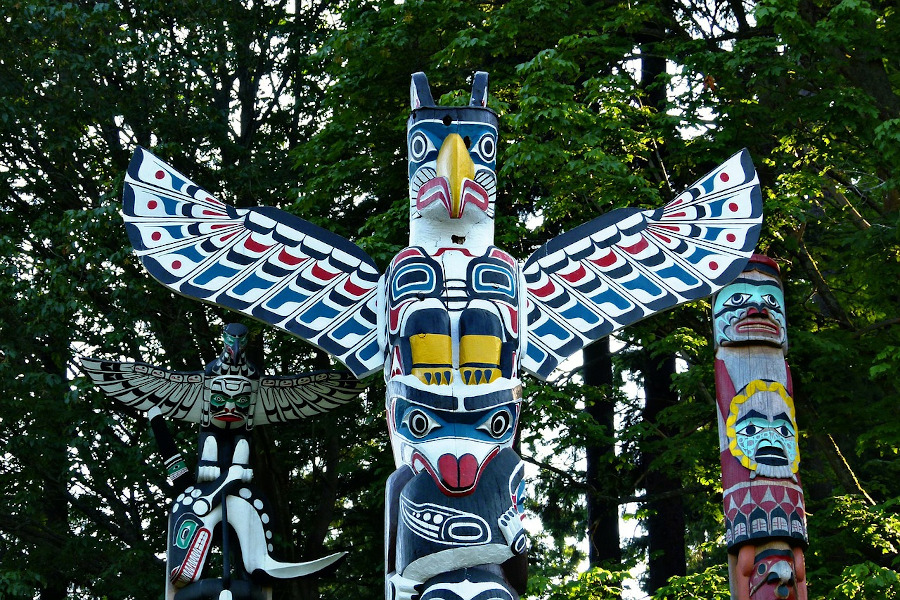 Stanley Park Tips:
Don't miss Stanley Park's hollow tree. This enormous Western red cedar has been memorialized in many photos over the years and is one of the most photographed elements in the park. It's big enough to hold a car or a full-sized elephant! The hollow tree was almost removed a few years ago after a severe wind storm but Vancouverites became so upset that plans changed and the tree was stabilized instead.
Don't forget the hollow tree art replica from famed Vancouver artist Douglas Copeland at Marine Drive & Cambie in south Vancouver at the MC2 Development.
If you're in Stanley Park at 9 pm, don't be alarmed by the 9 o'clock gun. This 200-year-old muzzle-loaded naval cannon is shot every night at 9 pm precisely. The shot can be heard all over downtown Vancouver and is particularly loud if you're in the park at the time. It was originally intended as a signal to the general population and to ships nearby to set their chronometers accurately.
The 9 o'clock gun has its own Twitter account, although it only sends one tweet each day at 9 pm – "BOOM" ?
Lost Lagoon in Stanley Park is not to be missed. This artificial lake is a nesting ground to many bird species including mute swans, Canada geese, great blue herons, and mallard ducks. The turtles compete with the ducks for space. Be careful of the geese – they can be mean and like to chase small children!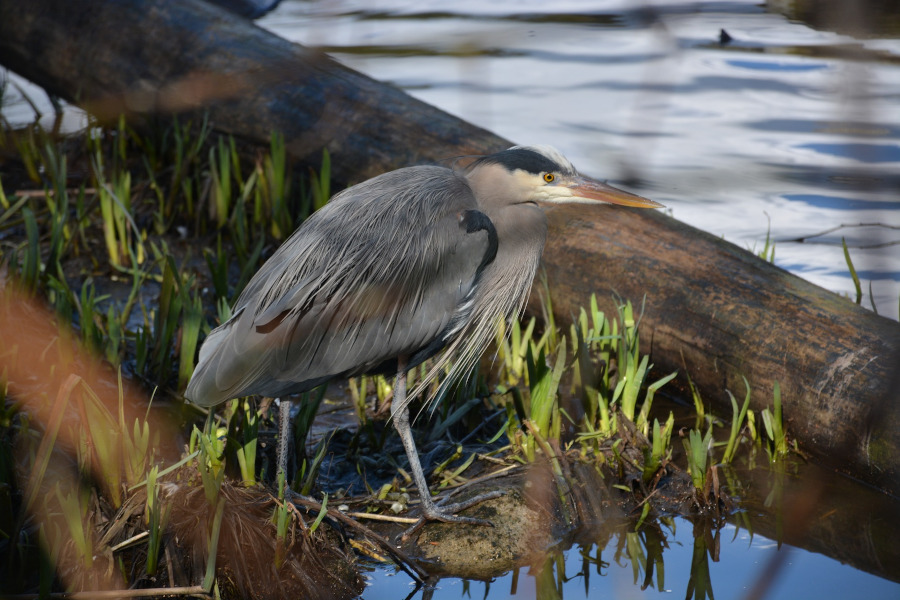 The Stanley Park seawall is a popular walking and cycling path for visitors and residents alike. Be careful to follow the signs and stay on the walking path if you're walking or the wheeled path if you're on wheels. You'll likely be politely reminded if you stray!
Movies are played in Stanley Park at Ceperley Meadow (beside Second Beach) from early July to late August. Movies start at dusk every Tuesday night.
Asian Food in Vancouver
Vancouver is home to some of the best Asian food in the world, outside of Asia! Check out what the New York Times said about it! That's why this section is next on my what you need to know before visiting Vancouver, BC list.
There are large and active populations of Japanese, Chinese, Vietnamese. Philippine, Thai and Korean people in the Vancouver area and they've all brought their great cuisine with them. Most Vancouverites know their way around a dumpling, Bao bun or Banh Mi and can tell you where all the best places are.
Asian Food Tips:
Here are the best places to eat Asian food in Vancouver:
For all varieties of great ethnic Chinese food, head to Richmond, just across the Fraser River from Vancouver. You'll find hundreds of the best Chinese restaurants within walking distance of the Skytrain station and enough great food to not have to eat again for days.
For the best Korean food, head to Coquitlam, one of the suburbs of Vancouver. Take the Skytrain Millennium Line to Lougheed Town Centre and make your way to North Road and follow the Korean signs to many great Korean restaurants
For Vietnamese food, head to "Little Saigon", in East Vancouver on Kingsway between Fraser and Nanaimo. You'll find dozens of pho noodle shops, all authentic and delicious.
For Japanese food, there are great restaurants in almost every Vancouver neighbourhood. With over 600 sushi places in Vancouver, you'll run out of time before you run out of restaurants. Miku (downtown) is a current favourite, as is Sushi by Yuji, in east Vancouver.
Thai restaurants are commonplace throughout the city with Pink Elephant Thai leading the way (on Main Street and West Broadway) and Maenam (in Kitsilano) being a local favourite.
For Philippine food, try Hapag Ihaw-Ihaw on Victoria Drive or O! Taho on Fraser, both delicious
Street Festivals in Vancouver
Vancouver is definitely having a love affair with festivals of all kinds.
Every weekend during the summer months (and in the winter too) you'd be hard-pressed not to find a festival happening near you. From Greek Days on Broadway (an oldie but a goodie) to Sasquatch Days in Harrison Hot Springs, festivals are everywhere and celebrate everything.
These are my favourite Vancouver festivals, broken down by month:
May Vancouver Festivals
Tulip Festivals: Abbotsford and Chilliwack. Worth the drive out to the Fraser Valley to see acres and acres of tulips in bloom. The date is always dependent on bloom time so check ahead.
Cloverdale Rodeo: A good old-fashioned good time with traditional rodeo events like bull-riding, steer roping and more. There's also a midway and lots of deep-fried fair food.
Hyack Festival: Around the Victoria Day May Long weekend, this festival opens with a great parade that includes lots of American marching bands plus street parties and the Ancient and Honourable Hyack Anvil Battery (a tradition since 1860!)
Vancouver International Children's Festival: Held at Granville Island, this great festival for kids features professional artists and performers and a lively variety show
Vancouver Craft Beer Week: celebrating the fabulous craft beer industry in Vancouver, this festival features a series of events where you can taste over 400 varieties of craft beer from all over North America.
June Vancouver Festivals
Bard on the Beach: Vancouver's Shakespeare festival held under the tents at Vanier Park in Vancouver. Absolutely great performances every year for more than 25 years, performed in repertory on 2 stages. Continues nightly through September.
City of Bhangra Festival: celebrating the food, music, and dance of the Punjab regions of India and Pakistan. Always a great time with loads of opportunity to sample great Indian food and learn how to Bhangra dance.
Italian Days: a Vancouver staple, this great street festival shuts down Commercial Drive for blocks. Celebrate everything Italian from excellent coffee and pizza to Italian music, dance, and history
Scandinavian Midsummer Festival: my favourite of all the Vancouver festivals, this one takes place at the Scandinavian Community Centre on the midsummer weekend around June 21. Look for amazing Scandinavian Food, a Viking village, Scandinavian crafts and a very competitive wife-carrying contest for which the prize is your wife's weight in beer!
Vancouver Dragon Boat Festival: North America's flagship dragon boat festival takes place in False Creek with great racing, music performances, local artisans and food. Definitely an overall great time.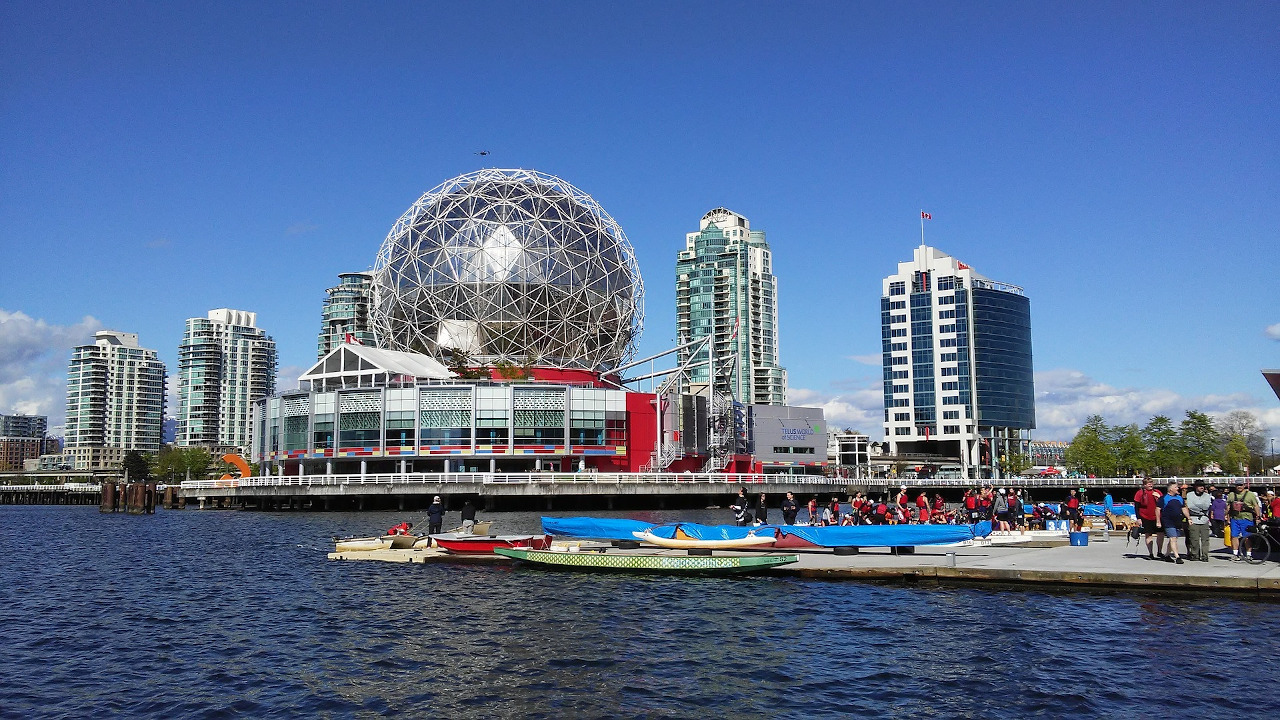 July Vancouver Festivals
Vancouver Folk Music Festival: a major folk festival held at Jericho Beach in Vancouver in mid-July. Since 1978, this big festival has attracted headlining acts like Corb Lund and Sam Roberts Band. Tons of great food, workshops, and all the hippie vibe you could ask for.
Celebration of Light: Fireworks competition in English Bay in downtown Vancouver. Three countries compete for the top prize with hundreds of thousands of devoted fans.
Cycling Races: There's a lot to choose from in July, from the Gastown Grand Prix, Giro di Burnaby, New West Grand Prix, and Tour de Delta. If you're a cycling fan you're going to be happy in Vancouver in July.
Khatsahlano Street Party: a huge street party in Kitsilano, with a wide assortment of free music and arts. The streets in Kits are closed off and it's car-free for the festival. Super fun.
Vancouver August Festivals
Abbotsford Air Show: Western Canada's largest air show, the perfect entertainment for aviation buffs. See aerial teams like the Canadian Forces Snowbirds and the US Air Force Thunderbirds, peek inside fighter jets and see a bit of aviation history. Held at the Abbotsford airport in early August.
Burnaby Blues & Roots Festival: a lively music festival held in Burnaby at Deer Lake, a stunning grassy meadow right in front of a beautiful lake. This festival attracts premier talent like Dan Mangan, Nikki Lane, Trombone Shorty & Orleans Avenue and more. There's nothing like listening to great music outdoors on a beautiful Vancouver night!
Squamish Days Logger Sports Festival: How much more fun can you have than watching bed races, ax throwing contests, and other logger competitions? A great time in early August in Squamish, half-way up the Sea to Sky Highway. Worth the beautiful drive alone.
Pacific National Exhibition: The PNE is the granddaddy of all the summer festivals. A traditional farm exhibition with 4-H kids showing their calves and bunnies along with a great midway, world-class entertainment, and all the fair food you can eat. I look forward to this one all summer.
Last Tips for Visiting Vancouver
Don't miss Vancouver's many great beaches. Second and Third Beach in Stanley Park are excellent. Kits Beach across from English Bay has great sand, volleyball nets and lots of nearby restaurants. Wreck Beach is Vancouver's famous nude beach and is very popular in summer months.
Cannabis is now legal both for recreational and medicinal use in Canada. You'll find many cannabis shops in Vancouver and many people now use cannabis products openly.
Have fun on your visit to Vancouver. There's so much to see, do and experience that you're sure to want to return for a longer visit!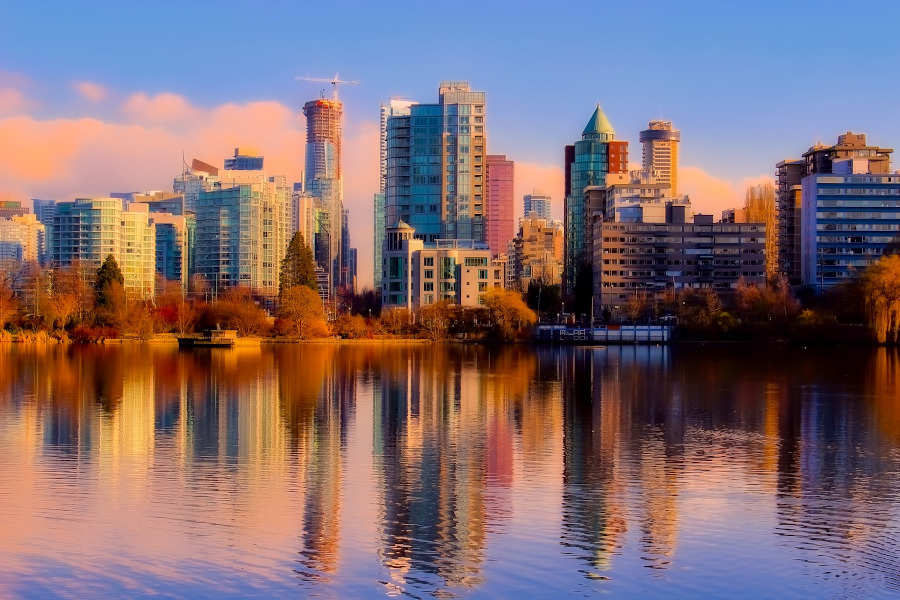 About the author:
Lesley is a travel blogger at Freedom 56 Travel where she provides in-depth travel tips to mid-life travelers. Lesley is eagerly looking forward to making traveling her full-time job in 2020 ? Follow her on Twitter, Facebook, and Pinterest @Freedom56travel.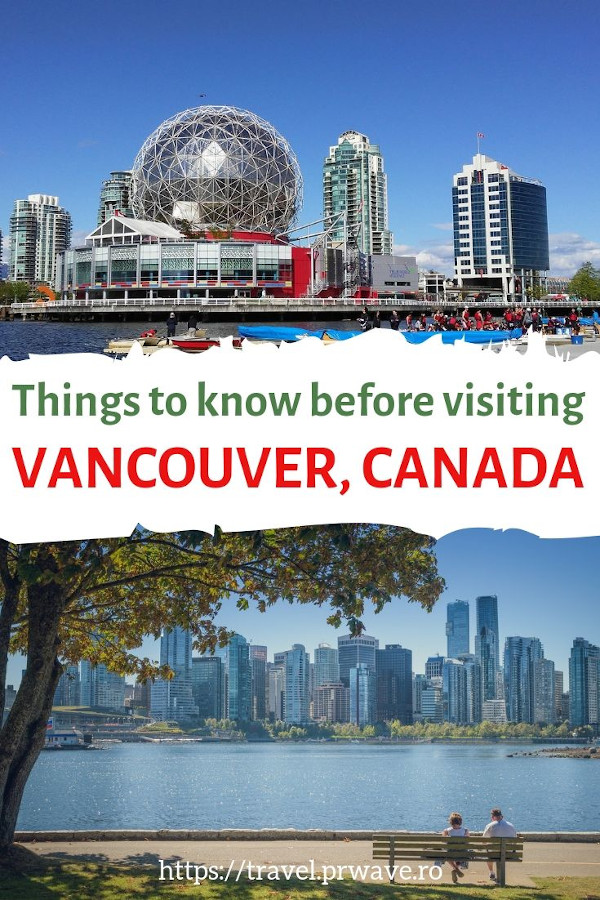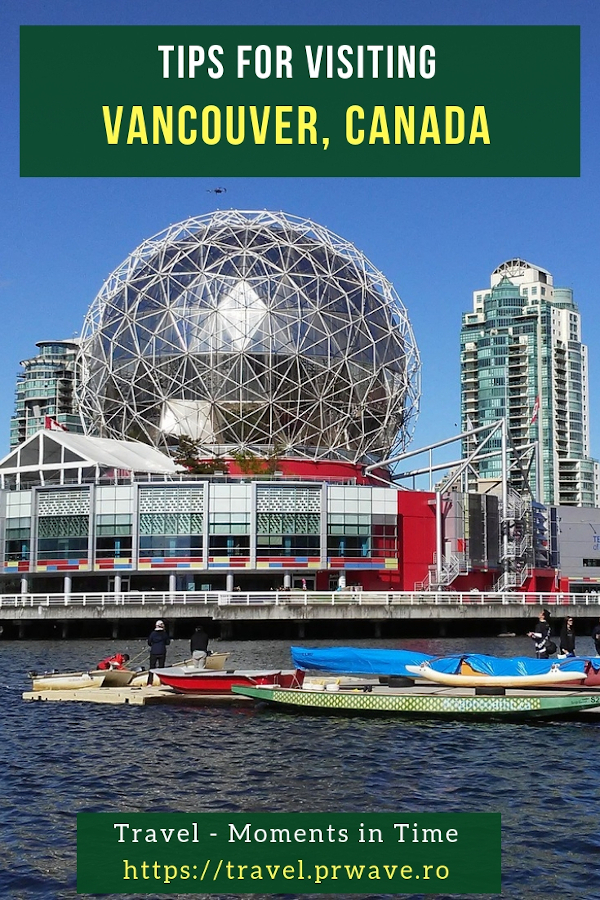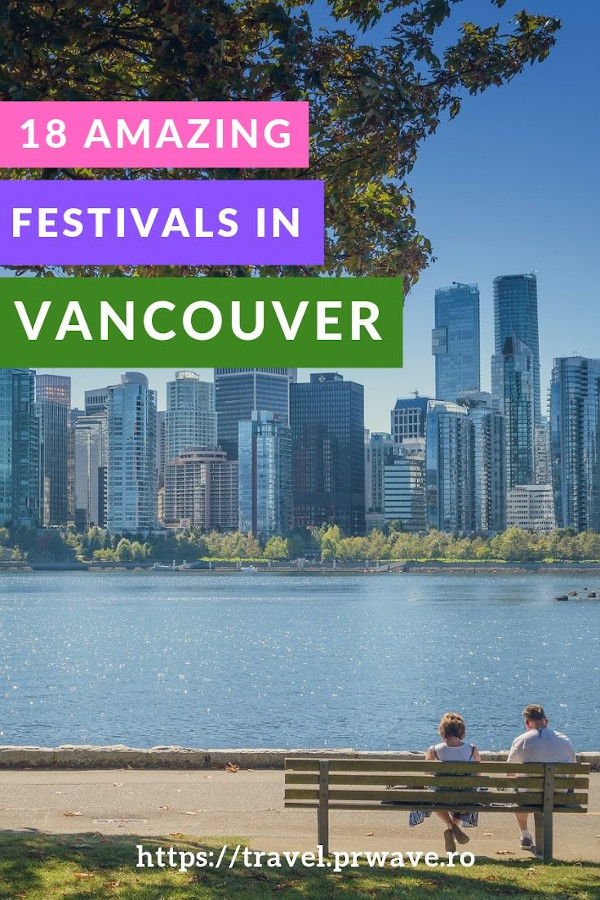 photo sources: 1, 2, 3, 4, 5, 6