Top 5 Destinations in Northern Italy
Italy is divided into 20 regions and northern Italy makes up 8 of these regions, bordering 5 countries. The trains run through the country, making it easy to visit these top 5 destinations in Italy.
Verona
Often missed off the normal tourist route of northern Italy, Verona is well worth a stop over for at least a couple of days. It became famous when it was used as the setting of Shakespeare's play, Romeo and Juliet. It is known as little Rome or piccola Roma and has an arena which looks similar to the Colosseum in Rome.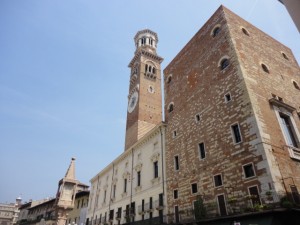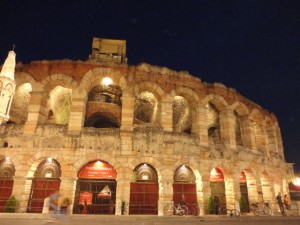 Como
The city is located close Lake Como and the Alps which has made it a popular tourist destination and a relaxing holiday spot for many. Several A list celebrities including George Clooney have a summer house by Lake Como. The city has many attractions to visit including the Duomo, Basilica of Sant' Abbondio, the town hall – Broletto and the Villa Olmo.
Venice
Venice or known in Italian as Venezia is built on a cluster of 118 islands in the Venetian Lagoon. The city is a World Heritage site and is often to referred to as the "City on Water", and with its history and byzantine and gothic buildings, it attracts millions of tourists each year. However the city is slowly sinking at a rate of 2mm a year, meaning it could soon be known as the "City Under Water", with many apartments in Venice submerged in the lagoon.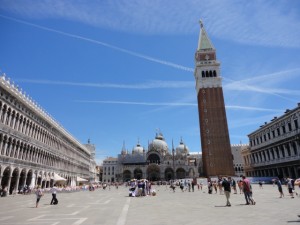 Milan
The fashion capital of Italy and the world, Milan is the second largest city in Italy, and is home to the banking industry. Besides shopping, there are many attractions to see in Milan. The Milan Duomo is the third largest cathedral in the world, which took 400 years to build. The Castello Sforzeco is a fortress builti in 1368, later becoming a Renaissance residence. Milan is also well known for housing The Last Supper by Leonardo da Vinci in the church of Santa Maria della Grazie.
Vicenza
Not to be confused with Venezia. This is the capital of the Veneto region and is 60km west of Venice. As in many cities in Italy, Vicenza is rich in history and is home to many museums and art galleries. Vicenza is well known for the Teatro Olympico and its Villas, designed by architect by Andrea Palladio. Vicenza has been part of the UNESCO World Heritage places since 1994.
There are many cities and towns to visit in Northern Italy. Rent a car or if you are travelling on your own, catch the Trenitalia, very reliable trains and the Eurostar Italia is fastests.