Use Black Friday as a Way to get More for Your Travels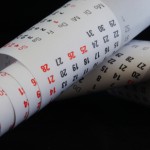 It is no secret: travel is wonderful, but it requires money. Travelers' can obtain many benefits making partnerships with hotels, restaurants, travel agencies and so on. But there are still many items necessary. Black Friday could be a solution to acquire some of those wanted things at a lower price. There are a number of items that travelers could buy. Listed below are some ideas.
A new GPS
A very item when traveling is the GPS. I admit I'm using such a device when on vacation. It helps you on the road – when traveling by car – and even in the cities visited when wanting to get to a specific location. There are many promotions available this year.
Winter equipment
Winter is the season for skiing and enjoying snow. But travelers need special equipment and cheap isn't the exact word to describe it. Blue House Skis has many products included in a whole week of special prices 😉 Not to be missed.
Indulge yourself
Well, with Christmas right on the corner, travelers could use the special offers to actually indulge themselves. A little bit of make-up, some clothing, jewelry or maybe some products for the home can hurt, right? You could act on the Macy's Black Friday offers for all of these items.
So it is rather simply to benefit from the Black Friday special offers' spree. All it takes is some online browsing, checking the available promotions and make the appropriate buys. And a budget;)