Themed Cruises to Suit Your Taste
Cruising holidays have become one of the fastest growing sections of the holiday industry and around 20 million people will take a cruise this year. Entertainment is one of the major attractions for holiday makers and themed cruise holidays are enticing more people on board.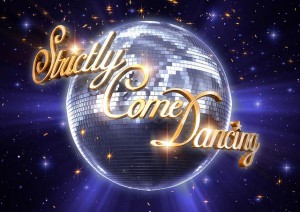 Cruise ship holidays now offer a diverse range of themed options focusing on a particular topic. If you have an interest in cooking, wine tasting, dancing or films then you will find a cruise ship holiday to meet your taste.
Film cruises
Cruises themed around specific films or film genres have caught on in popularity in the past few years. Recent cruises based around films have included Star Trek voyages, cruises themed on the horror film series SAW and Disney now have their own themed cruise line. The Harry Potter films have arguably been one of the most popular film series in recent years and fans of the films can now take themed Harry Potter cruises on the Princess Cruises four-night Wizard Cruise on-board the Golden Princess, which departs from Los Angeles.
Culinary themed cruises
Food is one of the most popular draws of this type of holiday and cruise lines have often prepared their on board menus to coincide with the cruise destination. Now, cruise operators have gone one better and you can actually learn to cook on board and enjoy food prepared by celebrity chefs such as Marco Pierre White. Guests on a celebrity chef cruise can expect hosted dinner nights, question and answer sessions with the chefs, and guidance on pairing food and wine.
Dancing with the stars
Dancing has seen a resurgence in popularity thanks to TV shows such as the UK's Strictly Come Dancing and the US equivalent Dancing With the Stars. Cruise ships have always provided nightclubs but now holiday makers can enjoy cruises specifically catering for those who love this particular activity. Cruise lines such as P&O Cruises and Holland America have now recruited stars from both of these shows for themed dance cruises. Holiday makers can learn the steps, take part in competitions and perform in front of a panel of judges.
Indulge in a wine cruise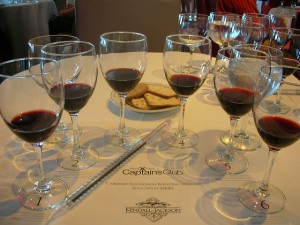 If you are a lover of wine then there is no shortage of cruises dedicated to the delicious grape. Wine cruises can include wine tasting lessons and trips to the vineyards of Tuscany in Italy, Bordeaux in France or the wineries of California. On a wine cruise you can sample some of the world's best wines in the destination from which they originated and learn from the experts about the intricacies and huge variety of wines now available.
Jocasta Smith is a British travel writer who specialises in solo travel and cruises
Images by Beacon Radio and Tom Mascardo used under creative commons license