Say why you do travel and win
It is my pleasure to announce the first contest here, on Travel – Moments in Time. I wanted to launch it exactly when the blog turned one year – on December 13th. Unfortunately I was not well for quite while (and I still am), hence the short break this blog had – from the end of the last year until several days ago. The reason why I'm not well is actually a good – a very good – one: my husband Andrei (Ave here) and I will have a baby this year. 🙂
But enough explanations – let's get back to the contest.
Since this blog is started by someone from Romania, I though that for the first contest ever here the prizes should be related to this country – but useful or liked by people all over the world. Today, at the beginning of the contest, I'm only going to show you 3 prizes – 3 small office calendars for 2011 with images of famous places in Romania. Keep in mind though that these are only a part of all the prizes – more will be revealed in the next days ;).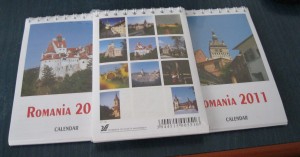 The contest is very simple, I think.
The contest is open to anyone, from anywhere in the world. All you have to do is answer a simple question – one out of the three questions below:
Why do you like to travel?
Why do you travel?
What was your greatest travel adventure?
An answer to one question is enough to enter the draw for prizes (done automatically from all valid answers). Of course, you can answer all the questions. 🙂 However, copying an answer does NOT make you eligible for the draw.
The period of this contest is January 25th – February 8th. You can answer anytime by replying to this post. Posting a comment with the answer anywhere else on the blog will not be considered an entry to this contest; also if you write something on your blog, but do not leave here an answer too, is not considered a contest entry either.
As I have already mentioned there are several prizes – the three mentioned today are just a teaser.
I'll announce the winners on February 9th. I will require their postal addresses so I can send them their prizes.
I'm very excited to launch this contest and I hope you'll share my excitement and answer 🙂 Looking forward for your answers!
And the rest of the prizes (there are 11 prizes for this contest!!!)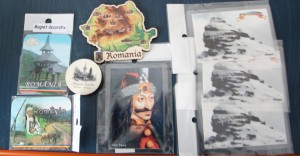 And the winners are…
After a not so good period – losing a being I truly loved – now the complete list of the winners.
First of all BIG THANKS to all those promoting – on Twitter, Facebook, StumbleUpon etc. – this contest. Also BIG thanks to all those who participated in the contest.
Some answers didn't make it to the final – being in Romanian in stead of English. But enough talking, let's see the winners:
3 calendars (all identical)

8 fridge magnets
Romania's map – Laura (Frunza)
Vlad Tepes – Stefania

Church – Ana

Village museum – Laura (laurita-dana.blogspot.com)
Woman and map – Peggy
Sphinx –

Congratulations! Please send me an e-mail (loredana@prwave.ro) with your nickname and complete address to send you your prizes via postal service.