Recipe: delicious, easy to make cookies
Impress your guests and family with these easy and absolutely delicious cookies. The recipe is indeed very simple – you only need a few ingredients. You'll have fun choosing the shapes of the cookies and you'll definitely enjoy eating them! They are great for children and adults as well and you can make them as a treat for the holidays, to impress your guests in any circumstance, for children's parties and so on.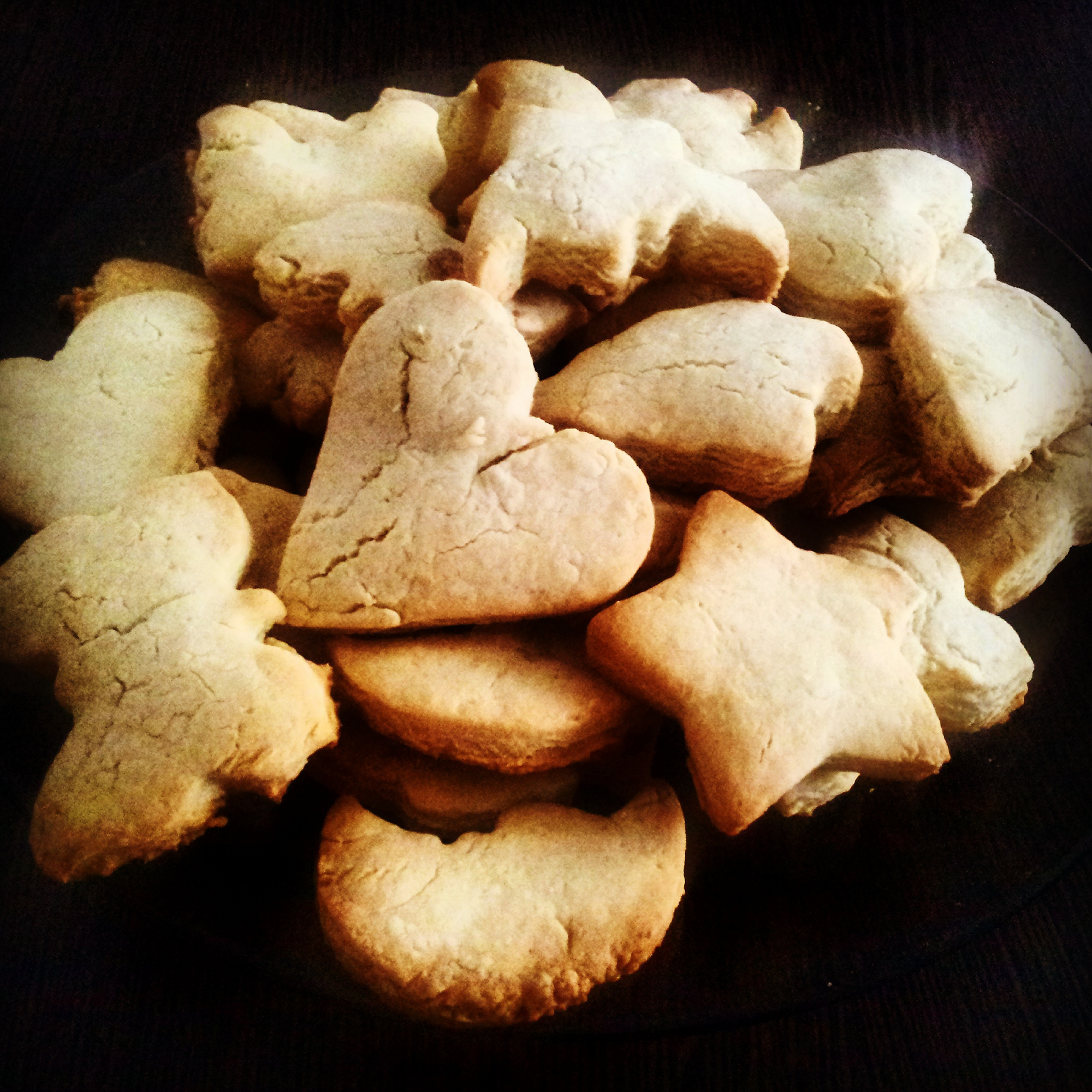 Ingredients:
250g butter
5 gr. vanilla essence
125 gr. sugar
1 egg + 1 yolk
150 g starch (from corn) – the idea is that this gives consistency to the dough. I think you can compensate with more flour.
240 gr. flour
a pinch of salt
Optionally:
How to prepare:
Mix the butter (make sure it is soft), sugar and the salt until frothy (use a mixer). Then add the egg and the supplementary yolk and mix some more. Important notice: if you don't have a soft butter – for instance I had it in the freezer – you can melt in the microwave – but you'll need to add a bit more flour. For instance, I used about 280-290 gr.
Add the starch and the flour and mix with a table spoon (not with the mixer). If you like cinammon or nuts or almonds, you can add some (maybe make different balls of dough and place one of these ingredients in each one). I prefer them simple, I admit.
Place the dough in the fridge for 30 minutes.
After that, take the dough out and lay a "sheet" of 5-7 mm. Use cookies forms or a glass (or a special device for cookies) to give them the shapes you want. I had fun making different cookies shapes – hearts, trees, circles, etc., with my son. The dough was enough for two oven trays.
Preheat the oven at 200 degrees. Place the oven tray and cook for 10-12 minutes (I needed 13 minutes) until they get a golden colour.
That's it! Enjoy them! And please tell me if you liked them and this recipe. I truly think this is the easiest cookies recipe, plus the cookies are indeed delicious – and the melt in your mouth.