Flying blog experiment with KLM
Yesterday I saw a post of a Romanian blogger I read – Cristian China Birta a.k.a. Chinezu who wrote about a blogging experiment of KLM, a very well known company offering quality services recognized by travelers all over the world. This operator is making its first step into a social media presence, not necessary a usual one – with banners.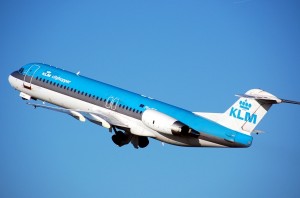 They are now offering many interesting flying services on www.klm.ro. They have some spicy offers for Romanians – for instance a flight to New York for only 559 euros.
I must admit though that I am tempted by other destinations. For example Barcelona. On  this blog I dedicated it 2 posts – L'Aquarium and Park Guell. And my friend who visited them this summer told me about many others. I want to go visit this nice place – and as it shows I would only pay a price starting at 169 euros. Not so much for the pleasure of enjoying some time in the city that has the unique touch of the famous architect Antoni Gaudi! Another place I'd love to visit – and it's on my list of must see – is Amsterdam. KLM has a special offer for this city too – starting at only 149 euros.
I surely hope this campaign KLM is making now using social media is only the first of many interesting things can be done in social media, where many people can be reached using other forms of communication. Working in this field I have to say that I saw many successful campaigns and I even handled myself some for my clients. It's a great opportunity and complex campaigns using banners, articles, bloggers' opinions and so on are always bringing good results to any client. That's the reason why I chose to write something here about the campaign. Since this is a blog with international reach I am sure that in fact I should recommend the original KLM site in order for anyone to choose their country and see the special offers available at KLM for their place.