Extraordinarily Romantic All-Inclusive Resorts for Couples
All-inclusive resorts are the superlative answer for travelers and couples seeking a well-planned vacation featuring top-notch amenities and services without any of the stress associated with the planning process.
Typically available at flat-rate pricing, all-inclusive resorts can include an assortment of perks and benefits, including, but not limited to breezy and contemporary accommodations, around-the-clock butler service, cutting-edge health and fitness spas, world-class cuisine made from locally sourced ingredients, a wealth of nighttime activities, and if desired, expertly crafted alcoholic beverages.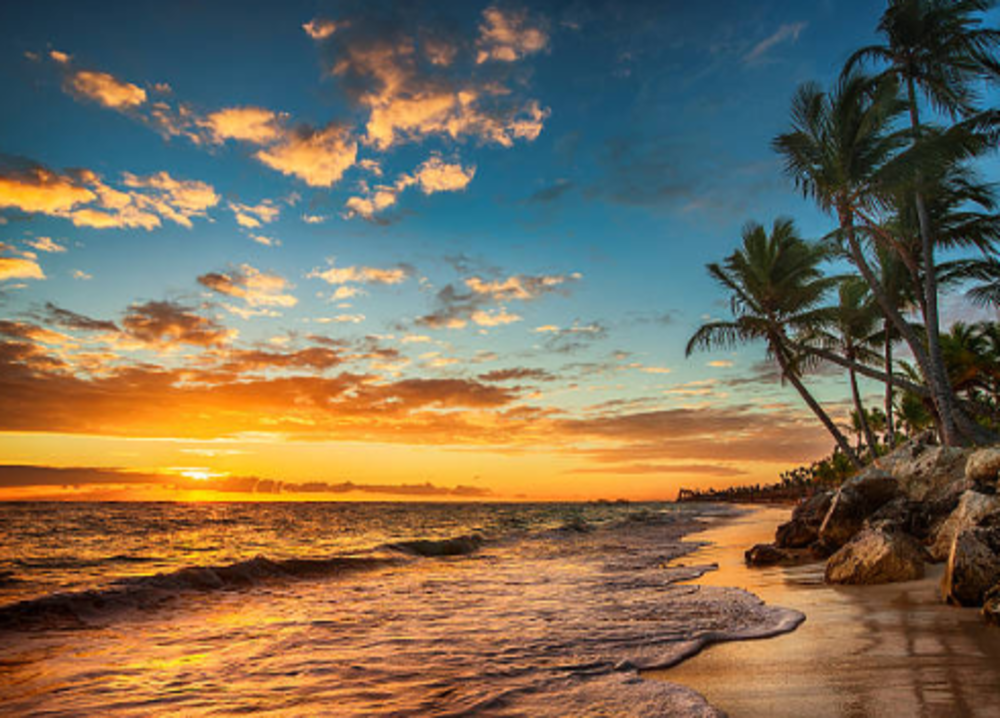 The all-in-one pricing plans of all-inclusive resorts are attractive to travelers who desire a stress-free experience and don't want to worry about sourcing meals, drinks, and snacks and making difficult decisions on what activities to invest in.
All-inclusive resorts take care of all the all the meals, activities, and amenities travelers need and desire and do so in an easy, cost-effective fashion that saves guests time, effort, and money.
Married couples in particular love all-inclusive resorts for a variety of reasons. Many new married couples will opt for an all-inclusive resort as their honeymoon destination, while long-established couples consider the resorts as a premier destination to renew their vows, while many others will visit as a means to experience a romantic, relaxing, and invigorating escape from the hustle and bustle of their hometowns.
With the majority of all-inclusive resorts situated by the water, these beach resorts are ideal for romance. Invigorating to the senses, with plenty of pleasing aesthetics, and relaxing sensations such as the sounds of the sea and fine, powdery sand to walk upon, and fresh air to take in beach resorts remain perennial favorites for couples.
Whether couples opt for top-tier premium all-inclusive resorts or more cost-effective and value-oriented versions, there is a vast array of activities, journeys, and adventures to be had together, with luxury accommodations and caliber amenities awaiting them after a long day of exploring.
Choosing the Best All-Inclusive Resort For Your Needs
Choosing the best all-inclusive resort for your needs relies largely on your budget, your interests, and your geographical preference. For example, if you are looking for a romantic getaway created for two people in love seeking plenty of peaceful relaxation, you will want to avoid resorts that cater towards families with children and large groups of tourists.
Engage in plenty of research to support your ultimate decision, with particular emphasis on checking out the atmosphere (party-centric, family-friendly, or relaxed luxury) and features/amenities included in the rates in order find the best hotel for your style.
You will also want to conduct some cursory research about all-inclusive resorts to ensure you are getting the best bang-for-your-buck. While there are plenty of exceptional all-inclusive resorts around the world, there are also, unfortunately, many lackluster counterparts that provide shoddy service, accommodations, and amenities and are a true waste of your hard-earned money.
High-caliber resorts are what you should be looking at if you want the very best for you and your spouse. Conduct your research through sites such as Trip Advisor, Travel and Leisure, and Condé Nast Traveler to determine which all-inclusive resort will not only meet but exceed your expectations in providing plenty of romance, luxury, and pampered service for you and your lover.
Today's premier all-inclusive resorts offer an expansive number of options for guests to create a customized experience perfect for their individual needs. Read on below to see the types of options, services, and amenities that high-end all-inclusive resorts provide.
To get a better idea of which beach locale most inspires you, check out the following links:
Jamaica, Saint Lucia, Antigua, Bahamas, Grenada, and Barbados
Read on below to learn more about what's included in all-inclusive resort packages, as well as how they can be idyllic romantic destinations for honeymoons, renewing vows, and more.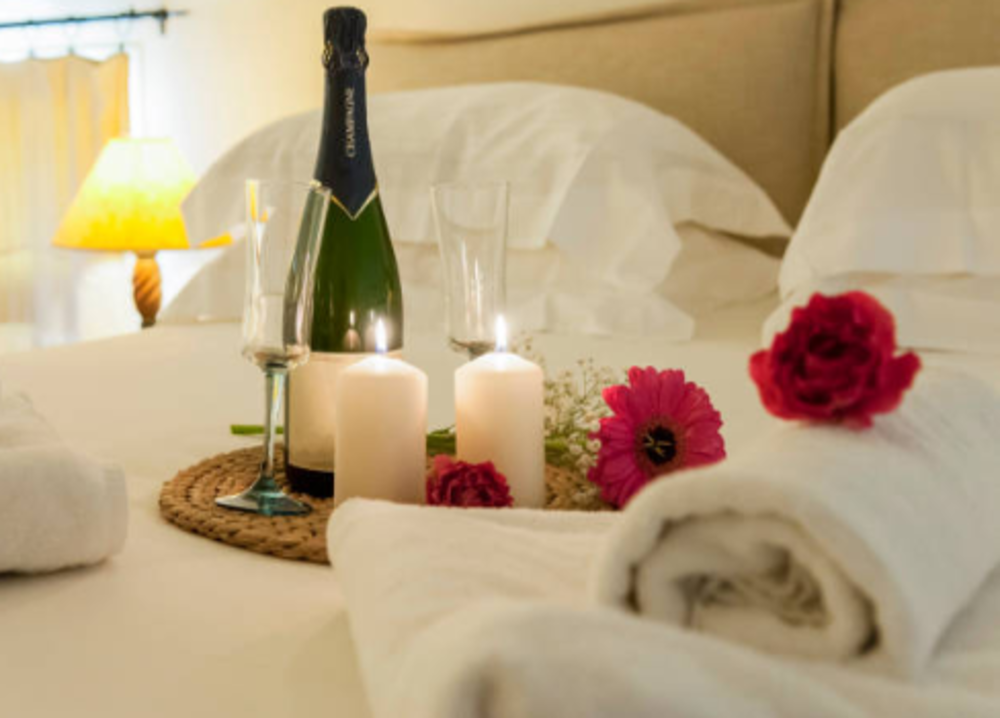 Luxurious Accommodations
All-inclusive resorts are renowned for their luxuriously opulent rooms and suites. Typically featuring fresh, fragrant handpicked flowers, a curated wine selection, and large bay windows showcasing spectacular views of sandy cerulean beaches, guests are immediately met with an enchanting environment appointed with delightful details.
Among the most notable palatial elements are expansively large beds topped with sumptuously plush sheets, pillows, and comforters where guests can rejoice and relax in an unparalleled level of comfort.
From the thick deluxe towels to the assemblage of high-end complimentary toiletries, your every need to prepare for the exciting day ahead is attended to in a meticulously lavish manner.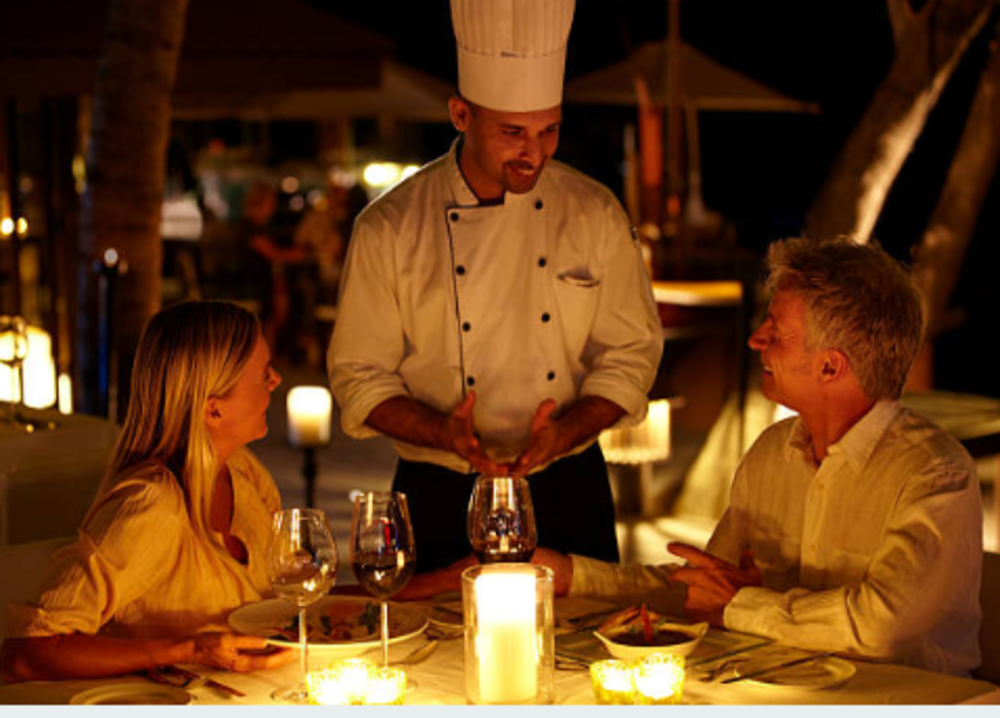 Dining
Dining is likely to be among the most remarkable features of your stay at your luxury all-inclusive vacation. Contemporary all-inclusive resorts showcase an unmatched level of quality and creativity in culinary concept cooking and have an exemplary array of offerings sure to please even the most discerning of diners.
Choose from a diversity of culinary specialties from highly trained chefs, along with wine pairings, for the ultimate foodie experience.
Featuring international, fusion, and local cuisines, premier resorts readily take advantage of fresh, locally grown ingredients including fish and produce to create singularly unique dishes that are dazzling to the palate and utterly memorable.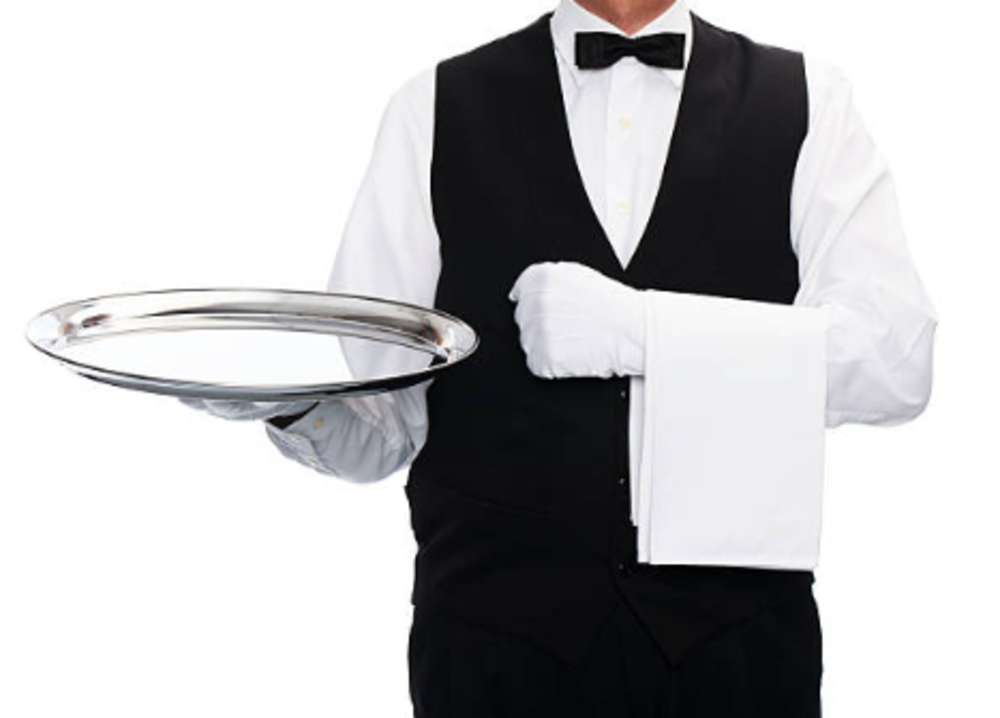 Butler Service
Butler service is an expected amenity at premier luxury resorts around the world. This premium perk is an essential component in customizing your resort vacation experience to result in a seamless, stress-free, wholly enjoyable experience that you will fondly remember for years to come.
Your personal butler will initiate the process of personalizing your resort experience by learning your likes and dislikes to tailor an individualized plan for the duration of your stay. Your butler will facilitate a coordinated staff effort to manage all planning aspects for you, including, but not limited to suggesting activities, making dinner reservations, and recommending drinks that reflect your personal preferences.
Your butler will also be tasked with fulfilling your various requests, solving any problem or issues that arise, and ensuring your arrival, stay, and departure are managed in the smoothest fashion possible
A tremendous perk, your butler is there to solve problems and take care of requests that would otherwise require your time and energy and take away from the level of relaxation, peace, and comfort your vacation is meant to encompass.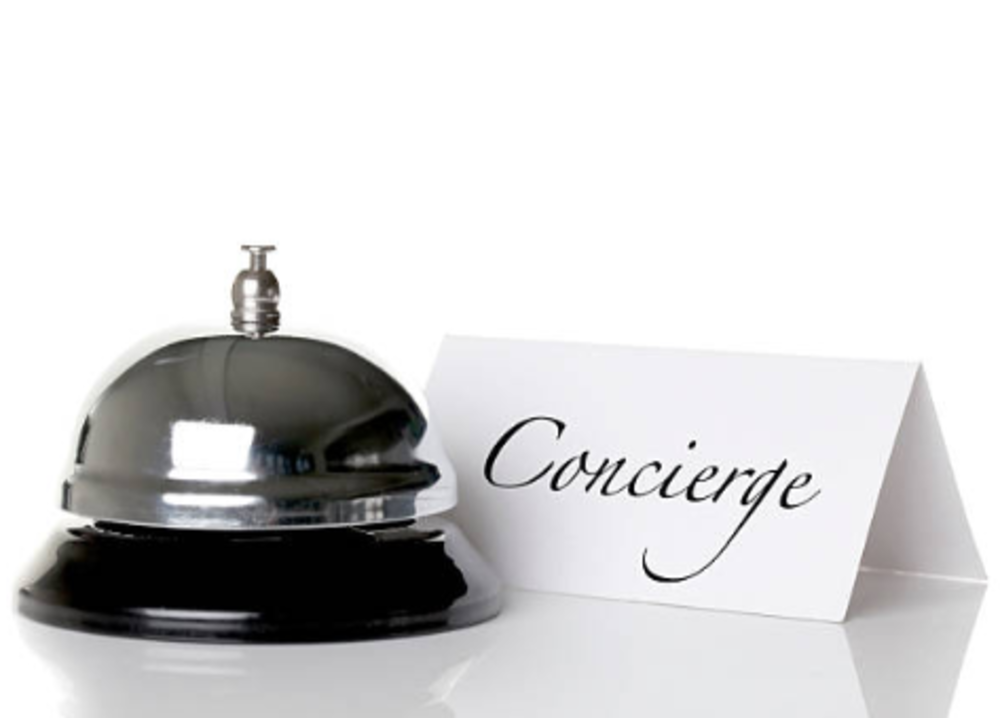 Concierge Services
To please the most discerning of guests, resorts around the world are increasingly adding one-of-a-kind services via an assemblage of concierge services that endeavor to make your resort vacation as enjoyable as possible.
Highly-trained, concierges at premier all-inclusive resorts help to create a phenomenal experience for guests by offering guided, preference-based recommendations in dining, shopping, activities, festivities, nightlife, recreation, and far more.
An essential component of creating a smooth and seamless stay, highly skilled concierges will assist with all of your arrangements and needs from the time of your arrival, all throughout your stay, and up until your departure.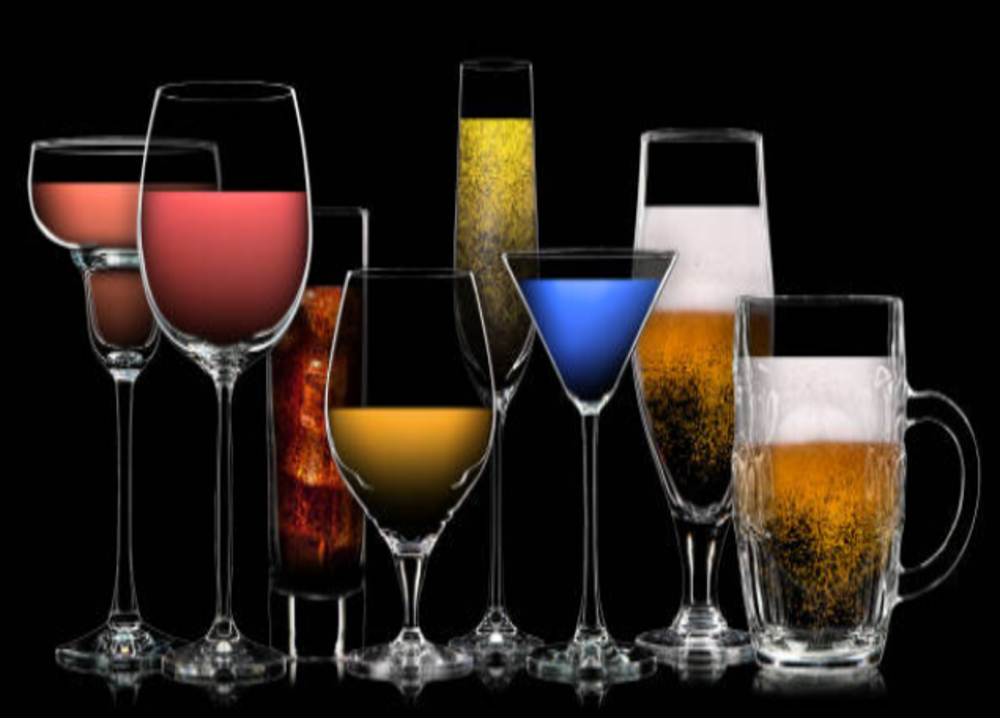 Conclusion
An all-inclusive resort makes planning your special vacation effortlessly stress-free. With beneficial perks such as butler service and the aid of skilled concierges, planning your next romantic getaway has become easier than ever.
Among the most splendid ways to celebrate love and romance, all-inclusive resorts feature breathtakingly gorgeous powdery white sand beaches framed by clear blue skies. You and your significant other can rejoice in opulent rooms appointed with a bevy of luxury elements, partake in exceptional dining experiences and enjoy refreshing handcrafted drinks.
Offer relaxation, pampering, exciting activities, and itineraries planned to your exact specifications, a trip to a luxury all-inclusive resort is the answer for couples worldwide looking for the most romantic of destinations.