5 Romantic places around Seoul
by Runaway Juno
Frankly I'm a romantic person. However I don't know what is others definition of "Romantic".
For me, I prefer some place quite and intimate. Not for groping each other, because quietness makes us concentrate to each other. Really 'listen' what my partner said, can think straight in this calm atmosphere. Romantic doesn't require only between dates, it can be between friends, family or even things inside of me.
I guess that is why I love travel so much. I can be calm, out of all of my routine, concentrate on myself.
Now I present you, few of romantic spots around Seoul.
Chyunggye cheon
It is newly developed Seoul's one of the landmark. It was a stream decades ago, but they decided to fill the stream while city is growing. Now Seoul is too building-full of city, people want somewhere to breathe, take a walk and just relax. Seoul city re-open this stream few years ago. And it is quite a success.
I went there many times because lots of city festivals are held from here, but the best time was Lotus Lantern festival. Celebrating Buddha's birthday with lots of lotus lanterns, and I saw many of romantic couples. It was beautiful. Sounds of water make people mellow. All the pretty lights make us ligher than usual.
When it's not lantern festival, there are lights under the water at night. It makes one of the most popular photography spot. And romantic, of course.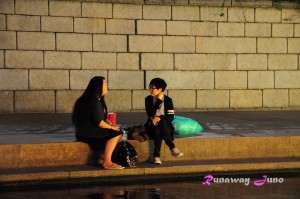 Seoul n tower
Nothing is romantic like night view from the top.
Seoul is known as building full city, however that makes night view even prettier. Seoul n tower has long long history. It was the monument of the city. Moreover this is the spot for couples. Old time love, never gets old you know.
We can see the tower from our house when I was little; we used to watch fireworks on the rooftop. Now tall buildings and brand new other landmarks were madden, but Seoul n tower is still the most romantic stop.
It is not top of Nam Mountain, and view to every direction is beautiful. Since it's a mountain, you can walk around the mountain. It's beautiful and cozy.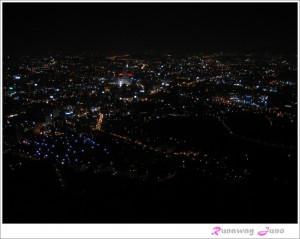 Gyungbok palace
You may think it's strange because old smelly palace being romantic? But it is.
See, this is the place king and queen lives in their time. I've never seen it through my eyes but I can figure how they lived here.
It was the center of country, center of culture and the essence of who we are right now. King and queen probably had arranged marriage buy they respect each other and value their thoughts. That is what we want from relationship, right?
Our ancestors certainly know how to build a sophisticated house, no an empire. It looks flat but every piece of the elements has specific meaning.
How romantic is this?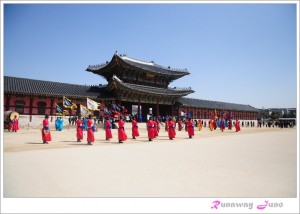 Han River
Han River is one of the most significant things in Seoul for sure. It's remarkably wide for a short river, and people live in Seoul is depending on this river. So it has been in our history for long time ago. Seoul city puts lots of effort to make this area more nature friendly. We love to have a beer or two around the river, and great spot for family picnic. Not to mention very romantic vibe it has.
Sitting on the grass, listening river flows, holding each other's hands, what could be more romantic then that?
After sunset, all the bridges around the river brightened up with all the colorful lights. Every bridge has different theme. Light reflection on the river, beautiful bridges all the way to the end, it is very touching atmosphere. Maybe because you are in the busiest cities in the entire world, but you don't feel like it. So peaceful, you could forget everything.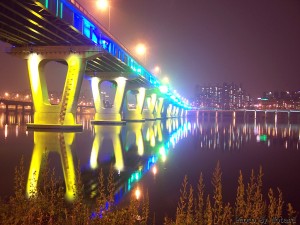 Samchung dong
Samchung dong is a little ally behind Jongro, which is the busiest street in Seoul. When you enter this little street, you face whole different atmosphere. Just right after one street away, there it is small, cozy, old school feely place.
There are no 'corperate-tize' stores. Only creative, warm, and unique places. For cloths, coffee, or restaurant. Charming. Don't you think?
There's no busy, crowd place here. Just have some quiet time with your special someone, with traditional Korean vibe.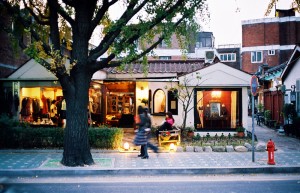 About Juno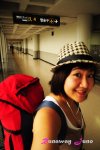 Jiyeon Juno Kim or affectionately knows as JUNO,  is an avid traveler and writes a travel blog entitled "Runaway Juno" describing her love for traveling, food and seeing the world. Her favourite quotation that pretty much sums up her life's motto – "Travel is not New. People have never been happy to stay in one place…" – on the wall of Chch, NZ Museum.
Follow Runaway Juno at Facebook
Follow Runaway Juno at Twitter