Best Shopping Spots in Melbourne
Melbourne is known as the Australian city with an exciting European flare. On any given day you will find tourists and locals browsing bookstores, cafés, and shops. Melbourne offers variety of excitement and charm, a haven for tourists and fashion enthusiast from around the globe. High street, vintage, designer, and bargain shopping… Melbourne is truly a shopper's paradise!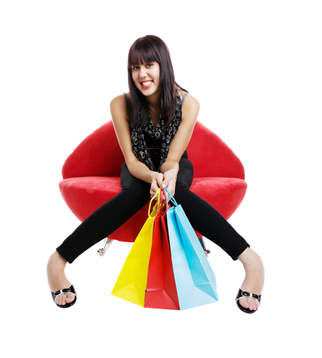 Swanston Street
You probably won't find this gem in any travel guide, but it is well worth traveling north from Flinders Street Station to search for bargains to make your fashion dream come true. Described as the "heart and soul' of Melbourne, Swanson Street offers the best in shopping to tourists from all corners of the world. The basement shops are chocked full of exciting clothing and souvenirs, often less expensive than in other Melbourne districts.
Queen Victoria Market and the South Melbourne Market
Follow Elizabeth Street northward to the Queen Victoria Market. One of the most expansive fashion (and food!) shopping districts to be found anywhere, great clothing, accessories, and shoes! Originally opened in the late 1870's, Queen Victoria Market is not only a premier fashion marketplace; it is also a famous landmark, welcoming visitors from all continents. The South Melbourne Market is similar to the Queen Victoria Market, though smaller, with a variety of attractions and colorful shops. The best time to visit is on weekends when most vendors set up their wares.
Bourke Street Mall and Collins Street
Not an American Style Mall in the true sense of the term, the Bourke Street Mall is a pedestrian's only area with several brand name stores… perfect for an entire day spent shopping, especially when there's plenty of cash at hand. If you prefer shopping indoors then consider Collins Place, located at the upper-end of Collins Street, a lively enclosed shopping center. Both popular and stylish, Collins Place is another shopper's delight.
Victoria Gardens, Chapel, or Gertrude Street
A short distance east of the Central Business District, you'll find an enclosed shopping mall. Several popular stores attract visitors from all countries. Chapel Street provides hundreds of shops that range over several kilometers. Perfect for vintage shopping and for those who appreciate select Australian designs, particularly those made from natural materials. Shops and art cafes, everything to suit the most eclectic tastes! And the man in your life will appreciate a store like Connor, where you can get all his casual and formal wear at one place.
Melbourne Central and Southgate
Melbourne Central, located in the Central Business District on Lonsdale Street, is an American Mall in the truest sense of the word. Melbourne Central features over 300 stores for men and women that showcase several elegant, name brand shops. Southgate, on the other hand, is situated on the southern banks of the Yarra River, best known for its food-courts, restaurants, and for wonderfully unique boutiques.
As eco-conscious consumers, Australians appreciate shoppers who bring along their own shopping bags… so throw yours over your shoulder and get ready for a great shopping experience in Melbourne, Australia… European luxury, down under!