Schoenbrunn Zoo (Tiergarten Schönbrunn) – the oldest zoo in the world – a place where animals look happy
On my first trip to Vienna I simply had to visit Schoenbrunn Castle. And so I did. It is an amazing castle with an impressive domain and many places to see. You have the Schloss Schonbrunn – where you'll find out some interesting curiosities too, we've already shared them with you here – you have a maze garden, several other gardens and of course the Baroque-style Zoo.
We wanted to go see the animals and we were really impressed by their conditions. The animals have plenty of space and food, and they really seem to enjoy their stay there.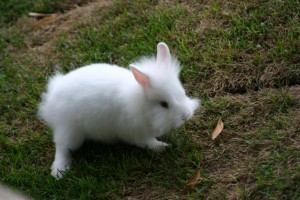 You can visit Tiergarten Schönbrunn for a price of 14€ (or 12€ for groups of 10 or more); kids over 6 pay 6€ and younger children have free access. Visiting hours can be found here, on the official website.
You can choose a Panorama Train an interesting walk through this big zoo. We chose however to walk, enjoy each sight, see each animal (or bird) and of course take pictures. Pay attention that is strictly forbidden to use the flash / blitz while taking photos – and please keep that in mind and respect this rule because the flash light really annoys the animals.
If you want to see how the animals are fed, you should take in consideration this schedule.
The Schoenbrunn Zoo is the oldest zoo in the world – built in 1745 and opened to the large public in 1778.

The variety of species that can be see at Tiergarten Schönbrunn is also impressive. You'll see from lions to tigers and pumas, from eagles to penguins and peacocks, monkeys and bears. Many, many animals, each in special environments if needed. You may even witness some quarrels between the felines, at times (to our delight, we did – it's like a domestic cat fight, only the cats are slightly bigger…).
You will also find Panda Bears here – we've already presented you this photo of one.
Given the fact that images are worth a thousand words, here are some photos of the animals we've encountered at The Schoenbrunn Zoo. Keep in mind that these are only a small part of all the animals you'll see!