Playing online games while travelling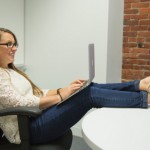 I was talking with someone who was in three countries this year in which she had no idea what people around her said. Yes, there were countries with foreign languages she does not speak and, even if at the three or four stars hotels she stayed at, she had TV programs in English, she had to have other options to pass the time. No, she is not a travel blogger, nor a bit fan of sharing where she is or what she does online, and a person can read while travelling, but not do just that.
As she tried to find out something relaxing to do, she discovered some online games – and as she had free Wi-Fi at the hotels, she played some of those games.
And it is at this point that I was thinking that indeed, playing online games isn't such a bad idea for a spare time activity while on the road or in vacations alone and in countries with foreign languages.
Speaking of online activities one can get involved in while travelling, I guess that playing poker is another thing to do. Yes, this involves some real betting and, therefore, real money, but for those who are passionate about this game, I guess it is a fun activity. In fact, I was recently reading an article on a famous tennis player winning a poker tour.
Now, I know there are a lot of sites that offer the possibility of playing online, and I must admit I don't know which the most used one is, but I guess anyone interested can do some research and find the best online poker site.
I admit, I am very careful with my budget right now – new house built, Christmas gifts and so on – but who knows: maybe I'll play online one day. I do play, for fun, with my husband, at home, every once in a while 🙂