Photo of the week: Taxi in Cuba
If you are planning a trip to Cuba, you should know how their taxi cars look like;)
Here's a yellow one (it also has a logo in the left, Cuba Taxi) – not too much comfort, or space, right? A 3 wheel car – a basic car, we might add.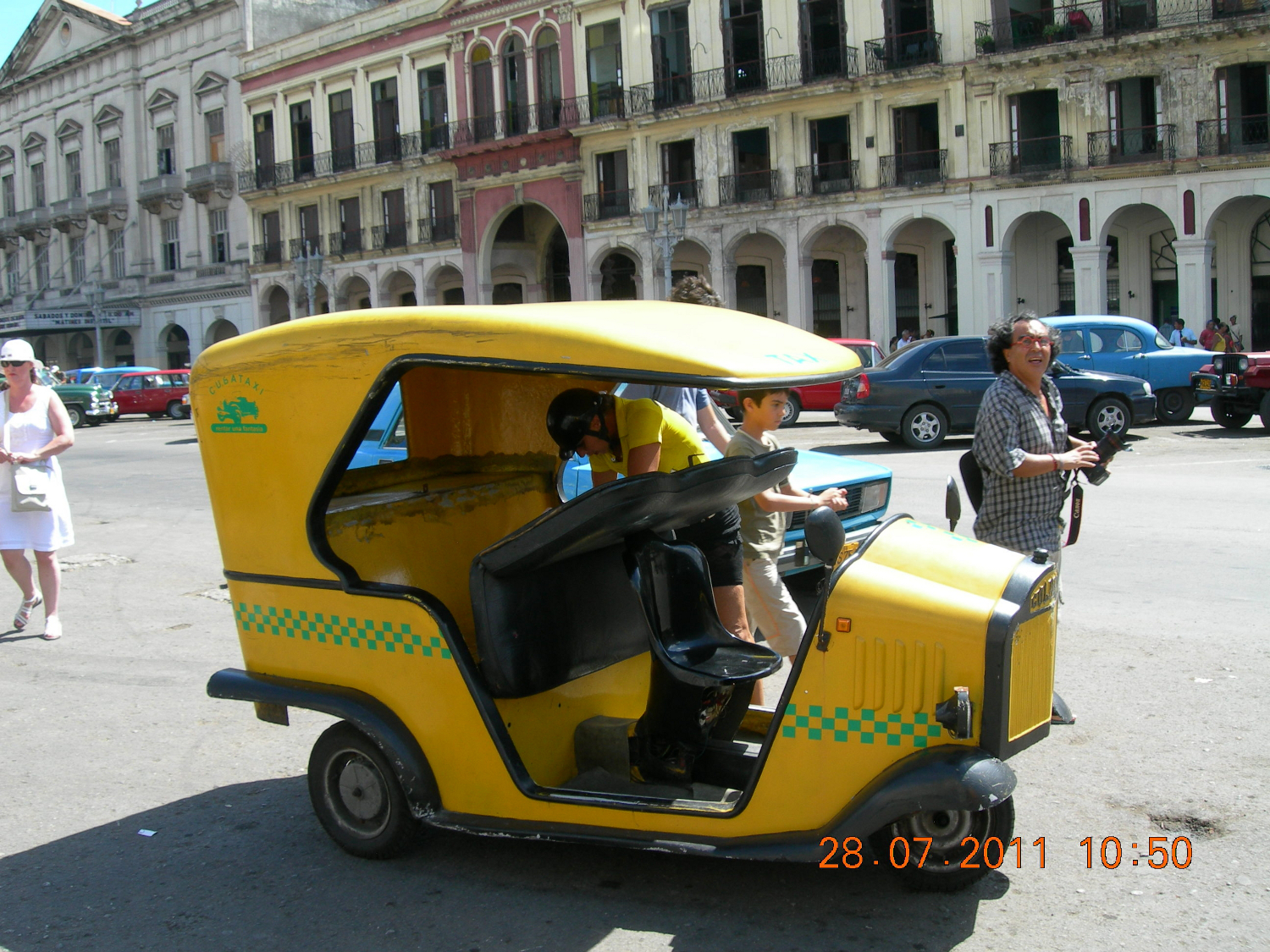 And here's a red car – it looks like it's offering taxi services from the yellow and black sign on top. This isn't too much of a comfort either, but it has 4 wheels.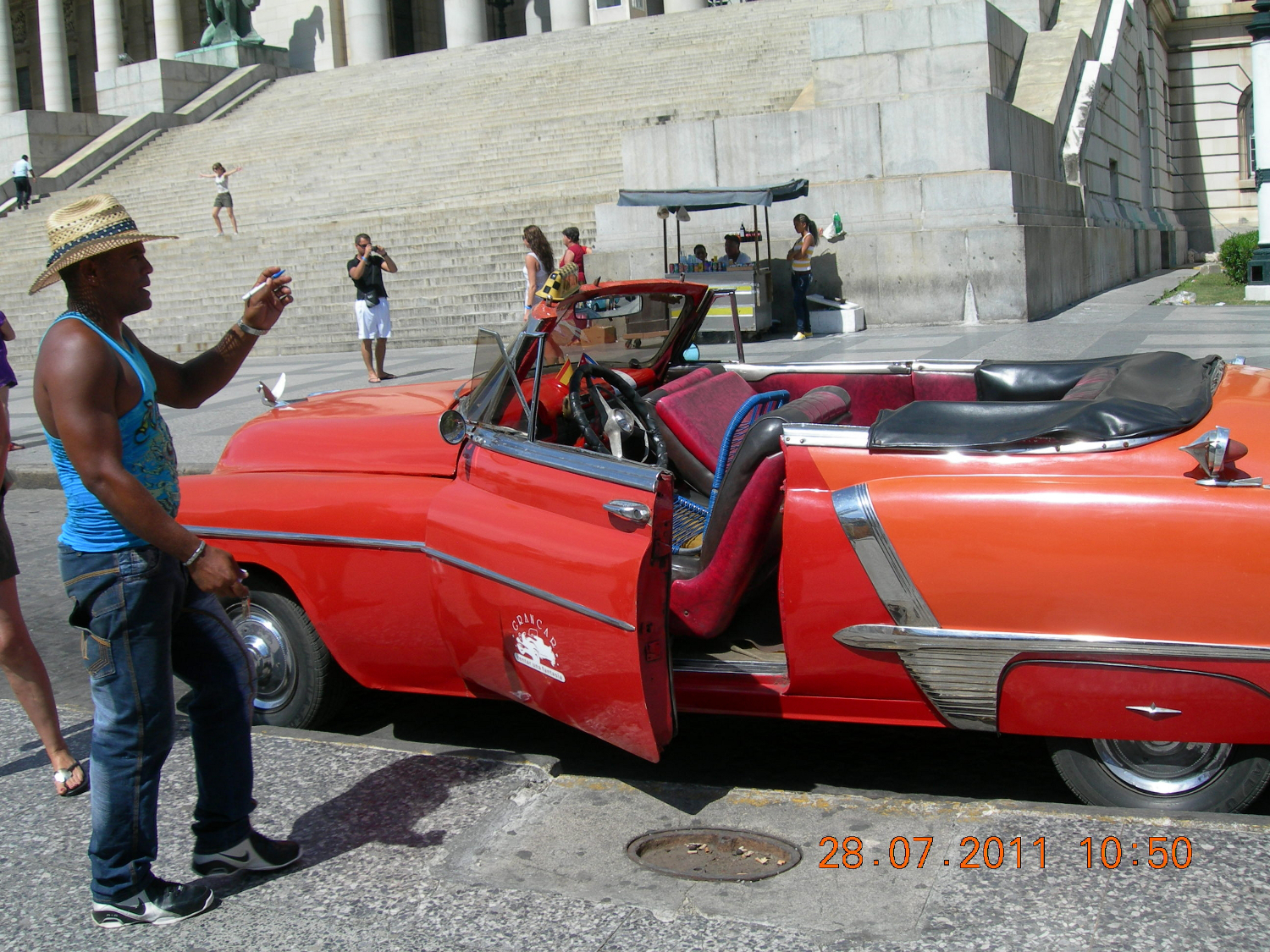 If they would both offer taxi services, which one would you prefer?
PS: photos are courtesy of our friend Dan Mitea, who visited Cuba this summer 🙂 Thank you very much, Dan!